MSNBC Host Says We Learned About 'Mini-Trump' Corey Lewandowski's 'Ability to Lie to the American Public'
MSNBC's Morning Joe co-host Mika Brzezinski on Wednesday morning accused President Donald Trump's former campaign manager Corey Lewandowski of acting like a "mini Trump" in his testimony before Congress the previous day in which he stonewalled Democrats' questions and pleased the president.
Lewandowski, who was fired from the Trump campaign in June 2016, refused to answer questions about references to him in special counsel Robert Mueller's report and brought up the White House's executive privilege claims despite never working in the administration.
"It was a circus," Brzezinski said. "Look, throughout the day, he was a mini Trump." She continued, "You can speak to Corey Lewandowski in real life and often you can see someone who doesn't seem like Trump."
But the co-host said that Lewandowski in front of cameras "was playing for an audience of one" and that "he was rude, he was insolent, he was stonewalling and then ultimately was revealed to be a liar after being shown that he went on a national TV show, [The Beat With] Ari Melber."
A Democratic committee lawyer eventually got Lewandowski to admit he publicly lied about his conversations with the president.
"It's not like a camera was shoved in his face and he chose to lie to the American people, that's what we discovered yesterday," Brzezinski concluded. "It was a circus but we learned something about Corey Lewandowski and his ability to lie to the American public for the president of the United States."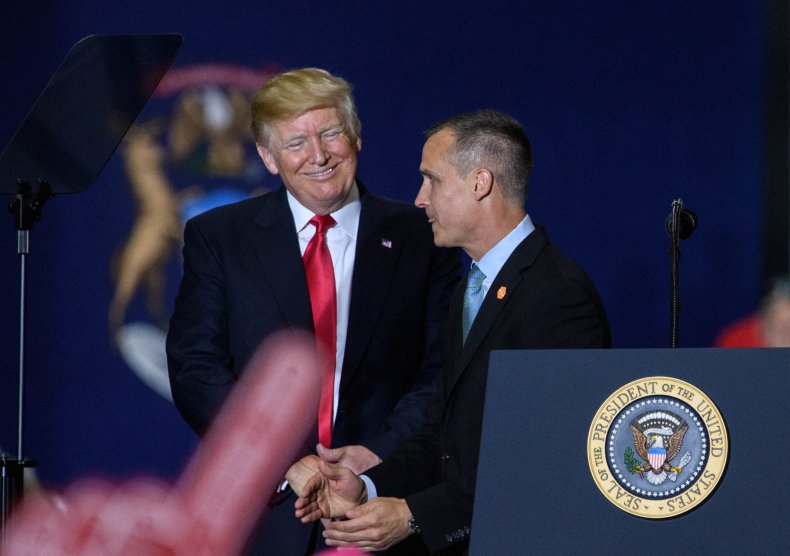 The "mini Trump" by Brzezinski's assessment won praise from Trump on Wednesday morning.
"As Corey Lewandowski stated very clearly yesterday in front of the House Judiciary Committee, President Trump didn't do anything wrong or illegal. But they all know that," Trump tweeted. "The Democrats are hurting our Country, and getting nothing done. Shameful! @CLewandowski_ @foxandfriends."
Trump also tacked on an addendum about the Muller investigation: "The Witch Hunt is the greatest political scam in U.S. history!"
During a break in the hearing Tuesday afternoon, Lewandowski tweeted about a new website with photos of him and Trump and a testimonial from the president stating, "I think Corey would be fantastic" as a senator.
Lewandowski's testimony was part of House Judiciary Committee's inquiry into impeaching Trump. Democrats have been split on whether to pursue impeachment proceedings, and some saw Lewandowski's testimony as an opportunity to push forward with trying to remove Trump from office.
However, Lewandowski was mostly uncooperative and former Republican House Oversight Committee spokesman Kurt Bardella told Brzezinski that Democrats were "sitting up there perplexed" and the "hearing was a complete failure."