MSNBC Host Suggests Democrats 'Running Around' and 'Talking About Impeaching Everybody' Is a Losing Strategy
The team on MSNBC's Morning Joe discussed concerns about Democratic presidential candidates Tuesday morning, warning that some of their messaging may not be winning over voters.
Morning Joe's host, former Republican Congressman Joe Scarborough who now identifies as an independent, specifically called out candidates pushing for impeachment.
"They can also stop talking about impeaching everybody they don't like," Scarborough said, with audible frustration. "You know what, maybe they stop running around, especially the lawyers, especially the lawyers that are running for president of the United States. They might actually think twice before talking about impeachment in every other breath," he said.
During the segment, Scarborough and other commentators on the show raised concerns about Democratic candidates coming across as supportive of open borders, ending private insurance and taking away Americans' guns. Scarborough asserted that Democrats need to focus on "stopping Donald Trump from getting re-elected."
"We've got to save the Supreme Court from being shaped by Mitch McConnell and Donald Trump for the next 50 years and we have to save Obamacare, and make it better, that's their message," Scaraborough argued. "And I think they have to proactively get back on the right track for an election that's gonna be won in Wisconsin, Michigan, Pennsylvania, North Carolina and Florida."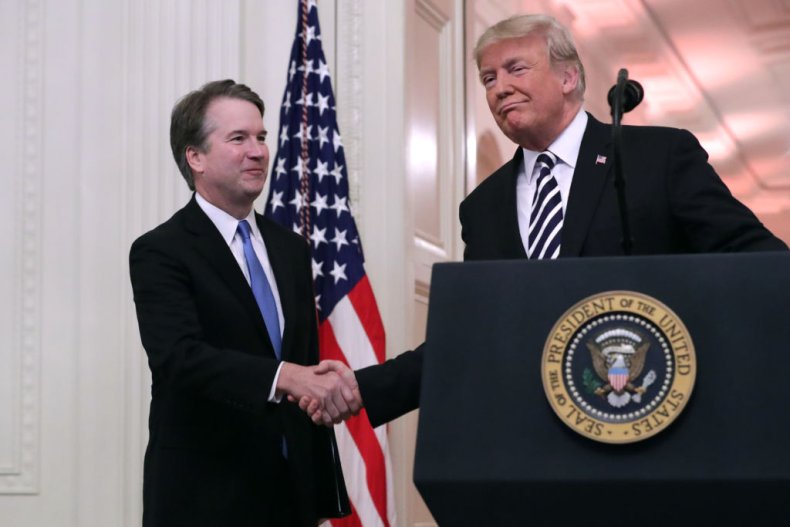 Scarborough's comments in regard to impeachment alluded to Democratic calls this week for Supreme Court Justice Brett Kavanaugh to be removed from his lifetime position on the nation's top court. Kavanaugh was controversially confirmed as a Supreme Court Justice last year, despite what many believed were credible allegations that he had sexually assaulted a young woman at a party when he was 17.
The New York Times published an article over the weekend that laid out further allegations of sexual assault against Kavanaugh, suggesting that the justice had lied under oath and that the FBI had not properly investigated some of the accusations. However, that article has come under scrutiny as well, after editors updated the piece to note that the second alleged victim declined to be interviewed and reportedly does not remember the assault, shedding doubt on the credibility of some of the claims.
During his Tuesday morning show, Scarborough specifically criticized Democratic presidential hopeful Senator Kamala Harris of California for her reaction to the article. She had said that people should believe the victims, but Scarborough took issue with the former prosecutor not using the word "alleged."
"I heard Kamala Harris say we have to believe the victims," the host said. "As a prosecutor she really should put an 'alleged' in front of the word victims, especially in the case in The New York Times essay, the baffling essay, the baffling editing process that they put forward," he added, criticizing the newspaper.