MSNBC Host Joy Reid Says Americans Have No Empathy for Palestinians
As violence continues in the Middle East, MSNBC host Joy Reid says Americans have not shown any empathy for the Palestinians in the years that she's covered their conflict with Israel.
"I've been following this from a distance for a really long time, and I've never felt like Americans really care that much about Palestinians," Reid told Representative Rashida Tlaib on The ReidOut on Tuesday. "As you said, they don't hear Palestinian voices. There seems to be no empathy."
Reid asked Tlaib, who identifies as a Palestinian-American, about a recent statement put out by the White House addressing the Biden administration's position and asked if the congresswoman thought there was an empathy toward the Palestinians in the president's message.
"[The Biden administration] are engaging me now, finally, after four months of me sending letters, with colleagues, talking about home demolitions, talking about the attack on Palestinians living in Israel," Tlaib responded.
But while she said her concerns are finally being addressed by the administration, Tlaib added, "You don't hear the words 'Palestinians deserve human rights,' that Palestinians deserve to exist, that Palestinians deserve to live freely, that children need to be safe and secure."
Tlaib added, "You only hear it when they talk about Israeli citizens of a certain faith. And that is what's telling about what is happening."
On Monday, the White House released a statement following President Joe Biden's call with Israeli President Benjamin Netanyahu.
While Biden expressed his support for a cease-fire, he stopped short of demanding an end to Israeli airstrikes, unlike other world leaders, and reiterated the U.S.'s stance that Israel has the right to defend itself when it is fired upon by Hamas rockets.
Tlaib argued the Biden administration is enabling Netanyahu's corruption by not taking a more aggressive approach to the unrest.
"By sitting there and saying these kinds of passive language, that is not going to hold a lawless, very much a corruptive country right now that is set in an apartheid state," she told Reid.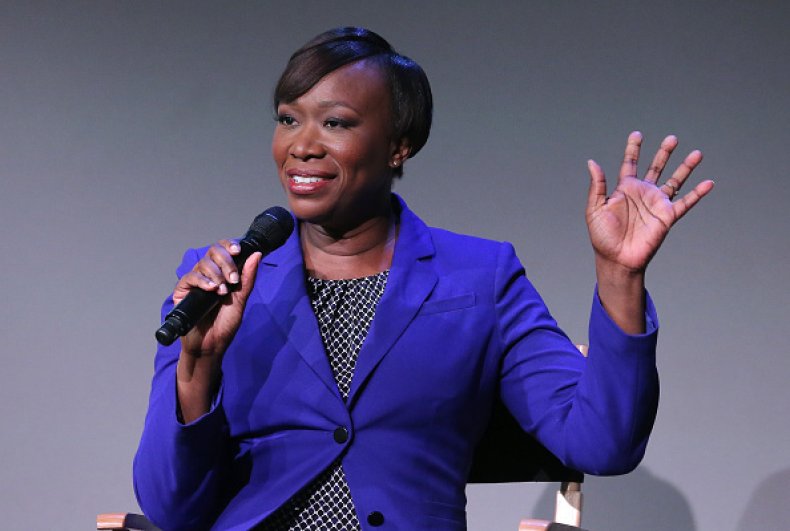 Tlaib said it's been difficult to feel supported as a Palestinian by some of her colleagues because they're being silenced by other Democrats who want to maintain U.S. relations with Israel.
"Any of my colleagues that even have a sort of empathy toward Palestinians, they do it quietly with whispering because they continue to be intimidated and bullied by those that want to continue the status quo of apartheid in Israel," the Michigan Democrat said. "They want to continue having that power and hold."
She added, "They're taking orders, that's exactly what's happening. They're taking orders from Netanyahu, who is on corruption charges from stealing from his own people."
Reid recalled covering the 2014 Gaza War, a seven-week conflict that resulted in the deaths of more than 2,000.
"I can remember [then-Secretary of State] John Kerry talking about the risk, that Israel would fall into apartheid if things didn't change," Reid said. "Congresswoman Rashida Tlaib, I can tell you a lot of people care, and so you can tell your family members: Folks do care."
Over the weekend, major cities across the globe saw a wave of protests in support of Palestine as Israeli airstrikes in Gaza continued and death tolls on both sides rose.
Thousands of Americans were seen protesting in solidarity in cities like Philadelphia, New York City, Dallas, Washington, D.C., New Orleans, Chicago and Sacramento, California.
On Tuesday, Tlaib offered a message of hope to Palestinians in the U.S.
"I want to make it clear to all the Palestinians, and I know it's hard to hear now under attack, but Americans are standing strong and they're standing and saying, 'Enough, President Biden. You will not do this on our watch. You have to speak out against this violence in a very aggressive way that holds Netanyahu and his leadership accountable,'" she said.