MSNBC Host Lauds Trump's D-Day Speech, As CNN Correspondent Says President 'Rose to the Moment'
Even some of President Donald Trump's typically harsh critics offered uncharacteristic praise for the commander-in-chief on Thursday, following his speech commemorating the 75th anniversary of the historic D-Day operation of World War II.
MSNBC's Morning Joe host Joe Scarborough said "let's hope this moment continues," following the president's widely praised remarks. He also said he believed it was "the strongest speech of his presidency."
"There was one especially beautiful moment, and I loved the thought, because any World War II documentary you see, any Vietnam documentary you see, when the interviewer starts talking about them being heroes, they will tear up and they will say 'the heroes were the ones that never came back,'" Scarborough, a former Republican congressman who has regularly criticized the president and his administration during his morning program, said.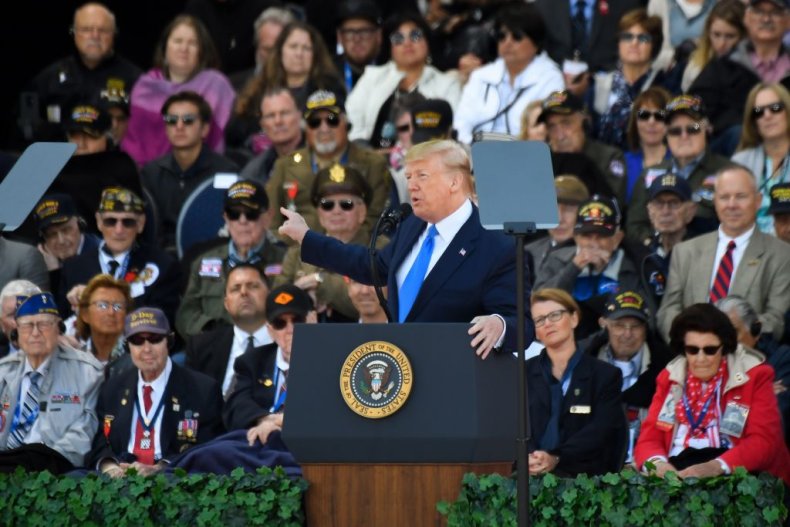 "Well, President Trump said that that's what these heroes were saying. The heroes were the ones buried here behind us. Yet, he went on to say, to talk about the remarkable life that was created by this generation," he continued.
NBC News special correspondent Tom Brokaw also hailed the president's remarks, saying Trump "got it right," pointing out that the speech was "well-written" and "well-delivered."
CNN's journalists also had positive words for the president. Referring to Trump's Thursday speech, CNN host John Berman said positively: "This one stands out."
Jim Acosta, CNN's chief White House correspondent who was briefly banned from the White House after a heated confrontation with Trump last year, agreed with Berman's assessment, saying, "I think this was perhaps the most on message moment of Donald Trump's presidency today."
"I think [Trump] rose to the moment as he was talking about the men gathered behind them. He described them as being among the greatest Americans who have ever lived," Acosta added.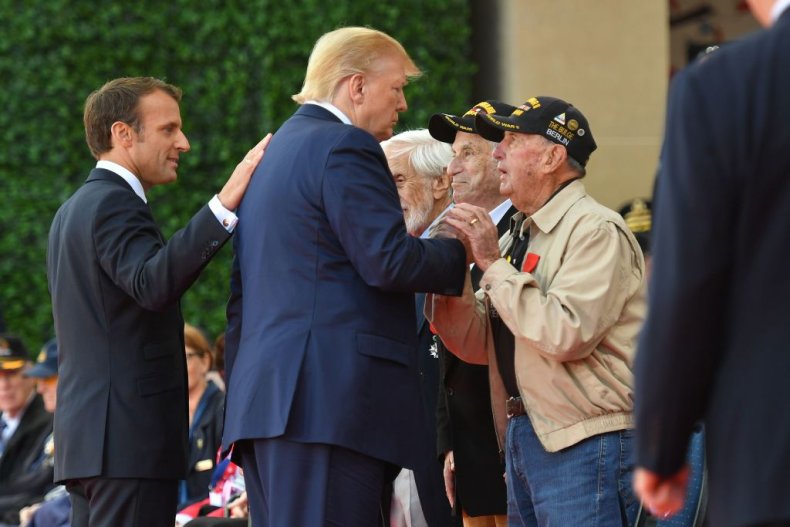 During his speech, the president hailed "those who fell" saying "we honor all who fought right here in Normandy. They won back this ground for civilization."
"To more than one hundred and seventy veterans of the Second World War who join us today – you are among the very greatest Americans who will ever live," he added. "You are the pride of our nation. You are the glory of our republic. And we thank you from the bottom of our hearts."
Following his speech, the president walked through the crowd of veterans and warmly thanked them for their service and sacrifice. Thursday's ceremony, which also included other allied leaders such as French President Emmanuel Macron and British Prime Minister Theresa May, marked the 75th anniversary of the 1944 Normandy landings, which was the largest invasion from sea in world history. The allied effort marked a turning point in the war against Nazi Germany, laying the foundation for victory just over a year later in 1945.
"This was just a really captivating, stirring remarkable moment for the entire world to witness," Acosta said, referring to the ceremony and Trump's remarks. "Politics was just put aside, washed aside as we remember the bravery ... of the men today."