MSNBC Host Mika Brzezinski Tells Viewers, 'You're Not a Patriot' if You Don't Support Impeachment
MSNBC host Mika Brzezinski told viewers on Wednesday that "you're not a patriot" if you don't support former President Donald Trump's impeachment.
"They came because of Trump and everybody knows it," said Brzezinski on MSNBC's Morning Joe, referring to the mob riot at the U.S. Capitol on January 6.
"They say everybody knows why these people were there desecrating the people's house, ruining things, hurting people, murdering people, maiming people, and using the American flag as a weapon," Brzezinski continued. "They were doing it for Trump."
Brzezinski added: "The frustrating thing here is that this has to be explained explicitly to Republicans and they turn away? They can't make this math themselves?"
The Senate voted to proceed with Trump's second impeachment trial on Tuesday in a 56–44 vote in favor of the trial's constitutionality. Six Republican senators broke with their party to join Democrats in support of saying that it was constitutional to try Trump even though he no longer holds office.
The Republican senators who voted in favor of Trump's second impeachment trial were Mitt Romney of Utah, Susan Collins of Maine, Lisa Murkowski of Alaska, Bill Cassidy of Louisiana, Pat Toomey of Pennsylvania, and Ben Sasse of Nebraska.
The majority of Republicans in the upper chamber, including Senate Minority Leader Mitch McConnell of Kentucky, however, said that the impeachment trial in the Senate was unconstitutional because Trump is now a private citizen since he no longer holds office.
"It's not stupidity. I'm sorry. It's something way worse. This is evil. If you can't see what happened here, look in the mirror because there's a big problem with your moral core," said Brzezinski. "And you're not a patriot if you can't see what happened here and stand on the right side of history."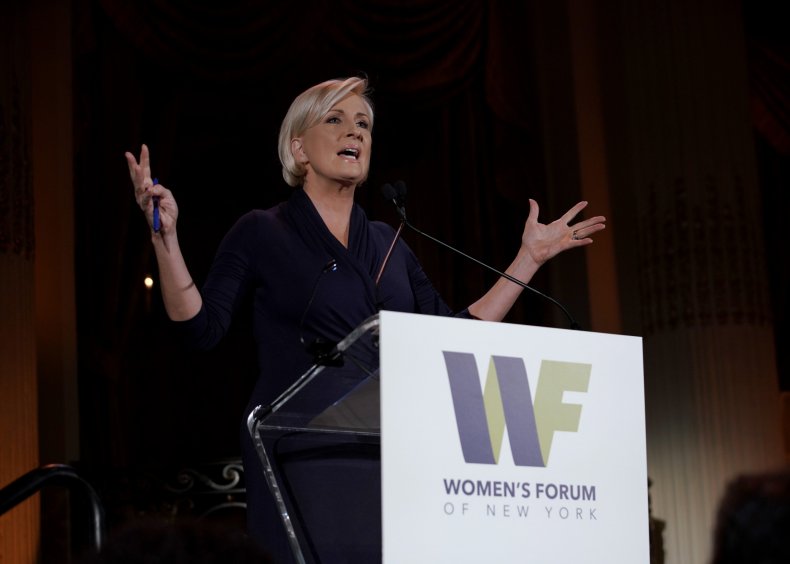 Trump became the first president to be impeached twice by the House of Representatives on January 13 for his role in the insurrection that occurred at the U.S. Capitol seven days earlier.
According to a Sunday ABC News/Ipsos poll, 56 percent of Americans believe that Trump should be convicted and never hold federal office again. Public support of Trump's convictions is higher now than during his first impeachment in early 2020.
For Trump to be convicted, 67 senators must vote in favor of the impeachment, meaning that 17 Republicans need to join Democrats in supporting Trump's conviction.
If enough senators vote to convict Trump, the chamber would then hold a second vote to determine whether or not to bar him from holding federal office again in the future.
Newsweek reached out to MSNBC but didn't hear back in time for publication.