MSNBC's Chris Matthews: Donald Trump Committed Impeachable Crimes 'In Broad Daylight,' Democrats Should Act to Remove Him Now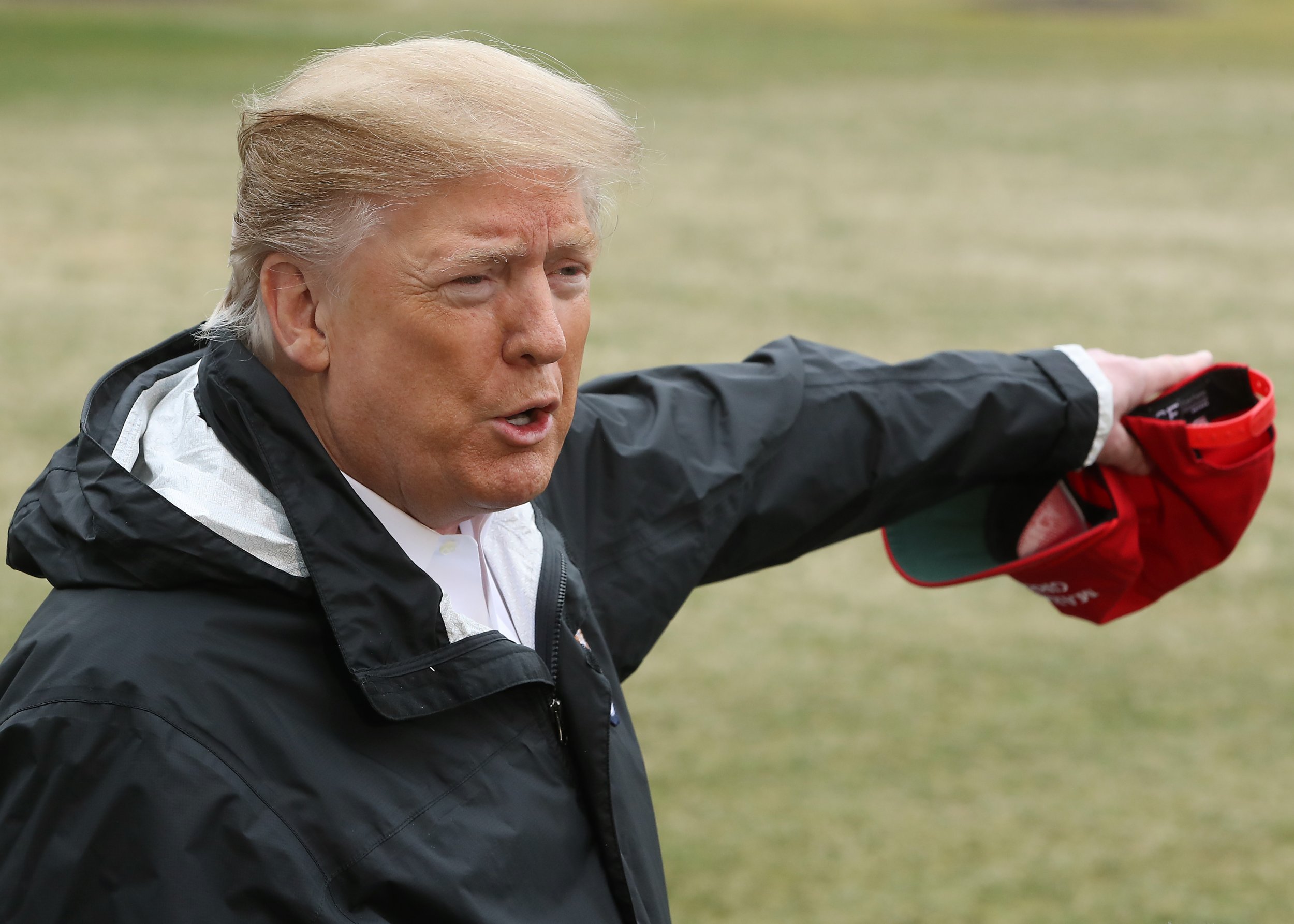 President Donald Trump's tenure in the White House has been dogged by critics and pundits calling for impeachment from the start, and talk of removing Trump from office has only escalated since Democrats regained control of the House of Representatives. Yet, MSNBC host Chris Matthews says the impeachment process is behind schedule, and needs to begin now.
During Thursday's episode of Hardball with Chris Matthews, Matthews said Trump had committed impeachable crimes "in broad daylight," and pointed to several examples of things Trump has done that he considers worthy of being indicted by Congress:
Asking former FBI Director James Comey to drop his investigation into former National Security Advisor Michael Flynn;
Firing Comey for refusing to drop the investigation;
Firing former Attorney General Jeff Sessions for recusing himself from probes into the 2016 presidential campaign and election.
Matthews noted that the Democrats have the majority in the House and thereby have the power to impeach Trump. Now, he said, is the time to impeach, instead of waiting two more years to find a "cherry" on top.
"Some argue that the push for impeachment is ahead of schedule, I think a stronger argument should be made that it's way behind schedule," Matthews said.
The United States Constitution gives the House of Representatives sole power to impeach an official while the Senate has the authority to then hold impeachment trials to determine whether or not to remove someone from office.
While some Democratic leaders have given any indication about when, or if, they might begin the impeachment process, freshman Congresswoman Rashida Tlaib advocated for getting the process going. On Wednesday, she met with activists and announced that she would introduce a resolution to have the House Judiciary Committee look into grounds for impeachment.
"If we don't hold impeachment proceedings today, start them today and hold him accountable to following the United States Constitution, think about that, this is not going to be the last CEO that runs for president of the United States," Tlaib said. "This is not going to be the last person that tries to get away with this. And what does that say about the most powerful, most important body, most important position in the world?"
Ahead of her announcement, Tlaib, along with freshman Representative Ilhan Omar, signed a pledge promising to impeach Trump, which was created by the advocacy group By the People.
"It's my pleasure to support this pledge to impeach Donald Trump," Tlaib said at the time. "I can't wait for us to show people, especially families in my district, that they are being put first—and that we're going to hold everyone accountable to the law, including the president of the United States."
While Trump's impeachment garnered support from some lawmakers, a Quinnipiac Poll released on Tuesday found the majority of Americans disagree with impeaching Trump at this time. Fifty-nine percent of people polled said lawmakers shouldn't begin impeachment proceedings, although, 58 percent responded Congress should further investigate Trump's former attorney Michael Cohen's claim about the president's "unethical and illegal behavior."
​