MSNBC Host Says Republicans Prioritize School Shootings Only if 'a Muslim Did It'
Joe Scarborough, host of MSNBC's Morning Joe, said Republicans seem to respond to school shootings only when they are carried out by Muslims.
"It's fascinating that conservatives have long pushed back on hate crimes because they say, 'All murders are equal.' 'You shouldn't categorize murders.' They do it every day. Every time American students get shot by American terrorists, we can't do anything about it," Scarborough said.
Republican lawmakers said very little in the wake of Thursday's school shooting in Santa Clarita, California, the 366th mass shooting of 2019, according to the Gun Violence Archive. The White House said on Thursday that President Donald Trump is monitoring reports and told those in the area to follow the advice of law enforcement.
"If it had been a Muslim that had shot two American kids, Washington would be shut down today. Remember San Bernardino? Remember? Washington got shut down," Scarborough said Friday morning.
"If it's—if it's this random domestic terrorism, with kids being able to walk into gun stores and get AR-15s and shoot up their schools—not necessarily this school, I don't know what weapons were used here. But in a majority of the schools, as this epidemic spreads across America, Republicans say absolutely nothing.
"If one Muslim kills one or two Americans and, you know, says 'Akbar Allah,' then suddenly Washington shuts down," Scarborough added.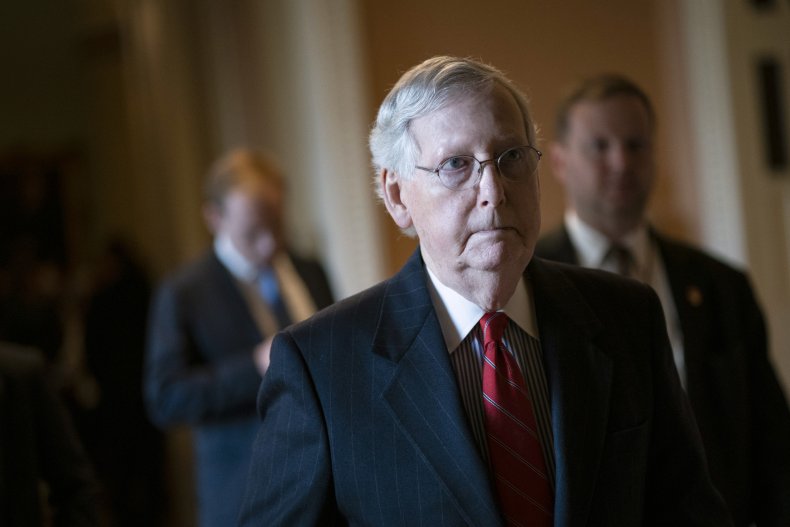 The 16-year-old shooter, an Asian-American male, shot five students and then himself at Saugus High School. As of Thursday night, local police said he was in critical condition at a nearby hospital. Two victims, a 16-year-old girl and a 14-year-old boy, were killed.
On Morning Joe, one of Scarborough's guests spoke of his recent "sobering" experience in a synagogue, where information on what to do in case of a shooting was posted inside a prayer book.
Talking about his childhood, Scarborough said, "I've always said, we feared a nuclear attack from the Soviet Union. We were told what drills to do and where to run and fallout shelters when we were growing up. Now, our kids go to school afraid that somebody's going to bring an AR-15."
Investigators found a .45 semi-automatic pistol minutes after the shooting. They're interviewing family members and scouring social media to identify a possible motive, according to NBC News.
Referring to a stalled bill on background checks, California Governor Gavin Newsom said on Twitter Thursday he was "sickened" by Republican leaders like President Donald Trump and Senate Majority Leader Mitch McConnell.
His post read: "260 days of McConnell and Trump doing NOTHING while America continues to mourn. To bury loved ones. To witness our neighbors, friends, and children gunned down at our malls, churches, and schools."
Users bombarded the GOP on social media Thursday night and Friday morning, begging for action. Most Democratic presidential candidates responded on Thursday to the shooting, calling for an end to the "thoughts and prayers" reaction for which Republicans have been criticized, ABC News reported.
McConnell has not responded to the shooting as of Friday morning, on Twitter or with an official statement.