MSNBC Host: 'Staggering' to See Trump Attack Obama to Defend Russia's Putin 'On the World Stage'
MSNBC host Joe Scarborough expressed shock at seeing President Donald Trump attack former President Barack Obama during a press conference at the Group of Seven (G-7) Summit on Monday.
"It was staggering to see an American president attack another American president on the world stage," Scarborough said during a segment of Morning Joe on Tuesday morning. "I've never seen it before," the former Republican congressman who now identifies as an independent continued, pointing out that the attack came "in defense of an autocrat," a reference to Russian President Vladimir Putin.
Mike Barnacle, an MSNBC contributor who regularly appears on Morning Joe, agreed. "No one has seen this before Joe, no one has," he replied.
During the Monday press conference at the G-7 Summit in France, Trump argued that Putin had "outsmarted" Obama, mocking his predecessor and praising the Russian president. The comment came in reference to Russia's support for separatist rebels in Ukraine and its decision to annex the Crimea peninsula, despite international condemnation, back in 2014.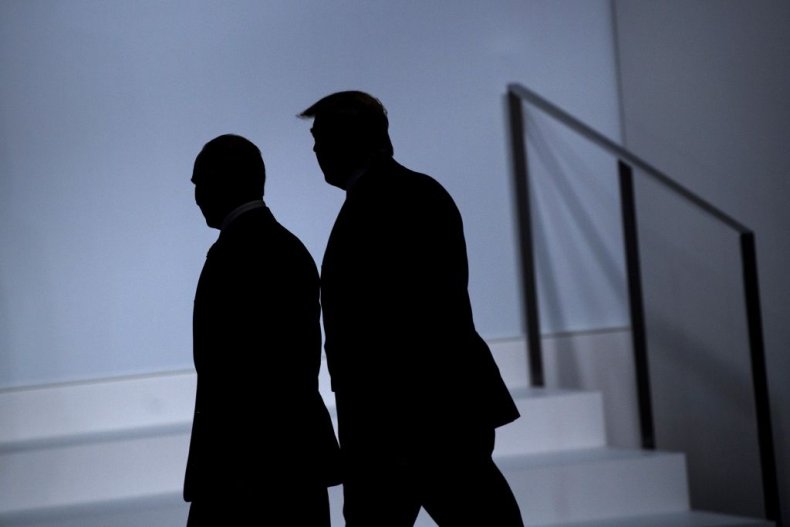 In a showing of disapproval, the G-7 member countries – formerly the G-8 – formally removed Russia from the organization. Trump has been highly critical of that decision and has repeatedly said that Moscow should be invited to return to the group.
"President Obama was not happy that this [Crimea annexation] happened because it was embarrassing to him, right? It was very embarrassing to him, and he wanted Russia to be out of what was called the G-8," Trump said in France. "And that was his determination. He was outsmarted by Putin. He was outsmarted," he insisted.
Trump also suggested that he would invite Putin to attend next year's G-7 Summit, which is slated to take place in the U.S. "It would be better to have Russia inside the tent than outside the tent" the president said, arguing that it would be "good for [the] security of the world."
On Tuesday morning, Trump doubled down on his criticism of Obama and his suggestion that he'd prefer Russia to return to the annual summit. "Because Putin outsmarted him, President Obama thought it wasn't a good thing to have Russia in," Trump told reporters at the White House. "So, he wanted Russia out, but I think it's much more appropriate to have Russia in."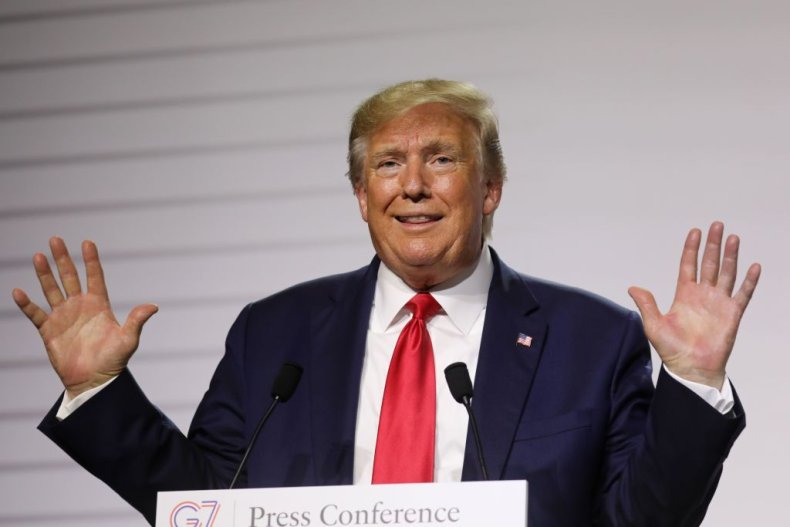 As Barnacle and Scarborough pointed out, it has generally been the historical precedent for American presidents to respect their predecessors and political opponents during trips abroad. But Trump has repeatedly shown disregard for precedents during his tenure in the White House.
During the Morning Joe segment, Barnacle also slammed Trump's overall performance during the G-7 Summit.
"You had an odd portrait, a mixture of resentment and envy on Trump's part, talking about Barack Obama," he said. "You also have ... a very dangerous portrait of instability, for the first time really on the world stage this year. And the portrait is of Donald J. Trump."