Joe Scarborough Argues That Trump and His Attorney General 'Have A Lot to Answer For' Surrounding Jeffrey Epstein's Death
MSNBC host Joe Scarborough doubled down on Monday morning in providing potential fodder for conspiracy theorists who think President Donald Trump and his administration, or others, could be behind the death of disgraced financier Jeffrey Epstein.
"This is what we see in mob cases," Scarborough, a former Republican congressman from Florida who now identifies as an independent, said on his MSNBC show Morning Joe. "It makes no sense."
"There's no way that the Justice Department should have left this man sitting in that jail cell by himself and there is no explanation that the attorney general, there's no explanation the bureau of prisons can give," he continued. "There's no explanation that anyone can give to explain why he was and whether that launches a million conspiracy theories or not, this attorney general and this president have a lot to answer for."
Over the weekend, Scarborough and many others, including Trump, drew criticism for spreading unsubstantiated conspiracy theories about Epstein's death. "A guy who had information that would have destroyed rich and powerful men's lives ends up dead in his jail cell," Scarborough tweeted after the news of Epstein's apparent suicide on Saturday. "How predictably...Russian."
"He reportedly tried to kill himself two weeks ago. And is allowed to finish the job now? Bulls--t," he wrote in a follow-up tweet.
"Powerful Democratic and Republican figures breathing a huge sigh of relief — as well as a Harvard professor or two," the MSNBC host said in another post.
After backlash, Scarborough dismissed the "Russian" reference as a "glib" comment in several Twitter responses to critics. He repeated that defense on Monday morning, saying that "Russian" could have been replaced with a reference to the mob, arguing that he never actually intended to accuse Russia or anyone specific of planning Epstein's untimely demise.
MSNBC declined to comment on Scarborough's remarks when contacted by Newsweek.
"Joe, there's a lot of MSNBC reporters who do really good work writing about misinformation and conspiracies," CNN KFILE reporter Andrew Kaczynski tweeted at Scarborough. "You make there [sic] job a lot harder when you use your voice to amplify it."
Scarborough responded by writing: "Andrew, I never realized that a glib tweet of mine while drinking coffee would be taken by you as the inerrant word of God. Lighten up."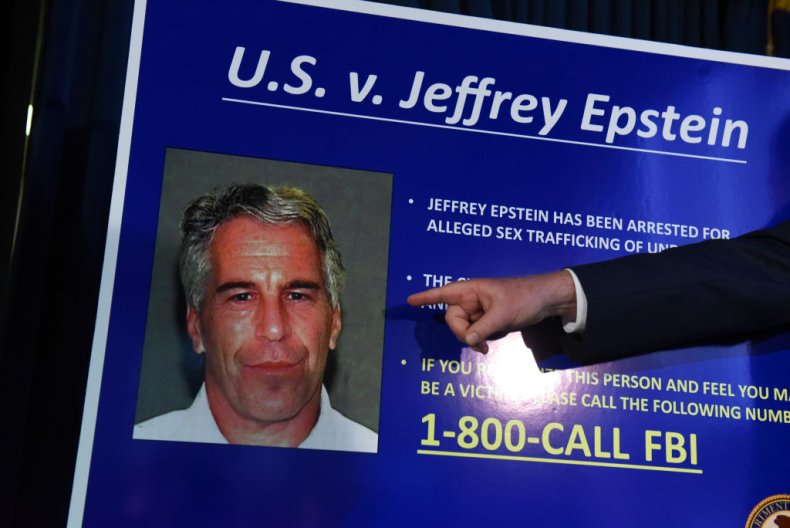 Trump has also been strongly criticized for retweeting a conspiracy theory suggesting that the Clintons were behind Epstein's death. Former President Bill Clinton and his wife, former Secretary of State Hillary Clinton, who ran against Trump in 2016, have long been plagued by unfounded conspiracies that they have been behind multiple deaths of former associates and aides.
Epstein was arrested and denied bail last month as he faced charges of running a sex trafficking operation that brought underage girls as young as 14 from Florida to his New York City mansion to perform massages and sex acts. Epstein had previously been handed down a very light sentence and classified as a sex offender for related charges in Florida.
The wealthy financier's associates, which included Trump and Clinton, have come under scrutiny as result of the serious charges against him. Trump has said he cut off ties with the Epstein years ago. Clinton has also denied having any knowledge of the financier's activities, but he had reportedly flown on Epstein's private jet, leading some to raise questions about the association.
Following Epstein's death, Attorney General William Barr released an official statement, saying he was "appalled" by Epstein's death.
"Mr. Epstein's death raises serious questions that must be answered," Barr said. "In addition to the FBI's investigation, I have consulted with the Inspector General who is opening an investigation into the circumstances of Mr. Epstein's death."
Many have questioned why Epstein was not monitored closely, particularly because he had reportedly previously attempted suicide while in custody. Guards at the New York jail where Epstein was held had reportedly been working overtime due to staff shortages, leading some to blame the facility and its leadership for not taking the appropriate steps to ensure Epstein's safety.