MSNBC Host Says Trump Put 'Far More Planning Into His Beauty Pageants' Than Taliban Peace Talks
MSNBC host Joe Scarborough strongly criticized Donald Trump's unsuccessful efforts to secure a peace deal with the Taliban in Afghanistan, mocking the president's failed foreign policy effort by suggesting he put "far more planning" into beauty pageants and golf tournaments.
"This is a man who put far more foresight and far more planning into his beauty pageants and club golf tournaments than he has, and I'm dead serious, dead serious, [he] put more planning and forethought into his beauty pageants and club golf tournaments than he is the most important diplomatic meetings that the United States could be facing right now," Scarborough, who previously served as Republican in Congress but now identifies as an independent, said on Monday during his show Morning Joe.
John Brennan, who previously served as the director of the Central Intelligence Agency, agreed with Scarborough's assessment during the segment. "It reveals that there is no process in this administration, there is no serious policymaking process," Brennan said in response to Scarborough's remarks.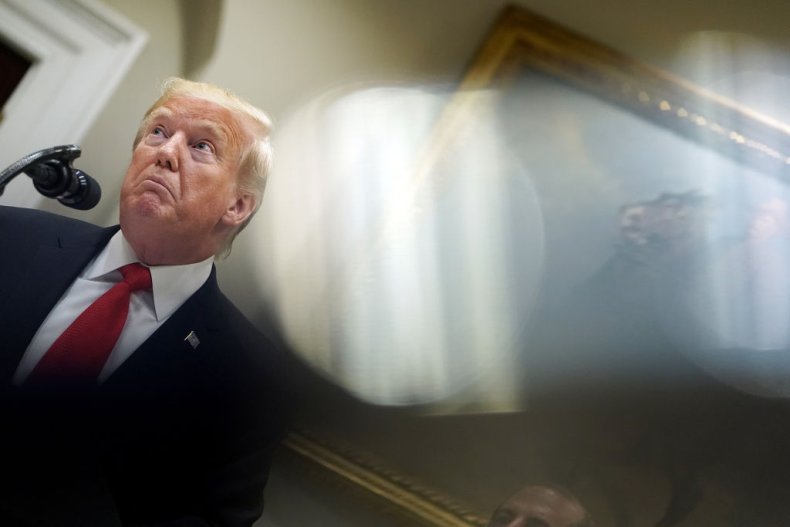 Over the weekend, Trump disclosed via Twitter that he had invited Taliban leaders for direct secret talks at the presidential Camp David retreat in conjunction with Afghanistan's President Ashraf Ghani. However, he also rescinded the invitation in the tweets, citing an attack linked to the Taliban, which left a U.S. service member dead.
"I immediately cancelled the meeting and called off peace negotiations. What kind of people would kill so many in order to seemingly strengthen their bargaining position?" the president wrote in a series of tweets on Saturday evening. "How many more decades are they willing to fight?" he asked.
Many lawmakers and foreign policy experts had long been skeptical of peace talks taking place between the U.S. and the Taliban, particularly because they sidelined the Afghan government. Ghani had also expressed skepticism, but at the same time appeared open to the process moving forward.
An unidentified Taliban official told NBC News on Monday that Trump's version of events was inaccurate. They said his tweets came after the group had already rejected the president's invitation.
"We have informed [U.S. special representative to Afghanistan] Zalmay Khalilzad a number of times that we don't consider Ashraf Ghani and his administration as a legitimate government and therefore we refused to hold direct talks with them," the senior Taliban leader, who is based in Qatar, told the news channel. The representative said the group's refusal "apparently provoked the president and he suspended peace talks in reaction."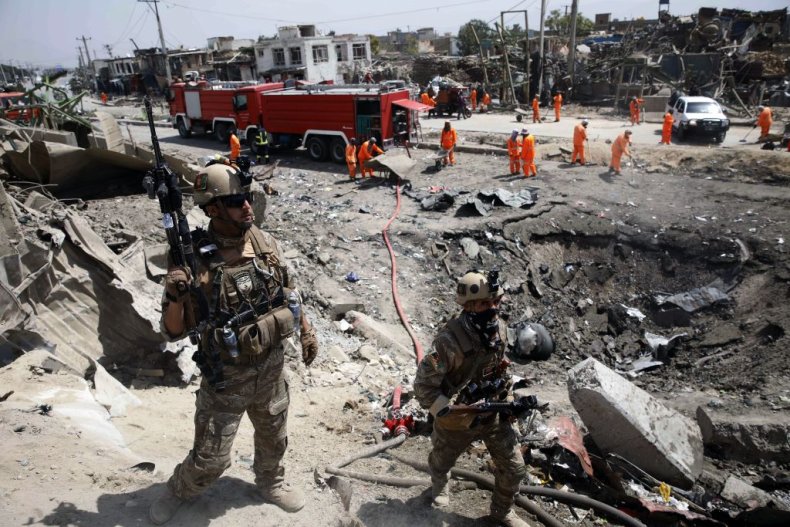 Secretary of State Mike Pompeo said that the peace talks had now been cut off during Sunday interviews with cable networks.
"If the Taliban don't behave, if they don't deliver on the commitments that they've made to us now for weeks, and in some cases months, the president is not going to reduce the pressure, we're not going to reduce our support for the Afghan security forces that have fought so hard there in Afghanistan," Pompeo said during an interview with CNN's State of the Union.
Many have criticized the effort by the president, particularly calling out the timing of the invite so close to the anniversary of the September 11, 2001 terrorist attacks. The U.S. invaded Afghanistan to fight against the Taliban following those attacks, as the group was providing cover to Al Qaeda and its leader Osama Bin Laden, who masterminded the plot.