MSNBC Host Uses Mussolini WWII Reference to Go After Bernie Sanders' Castro Comments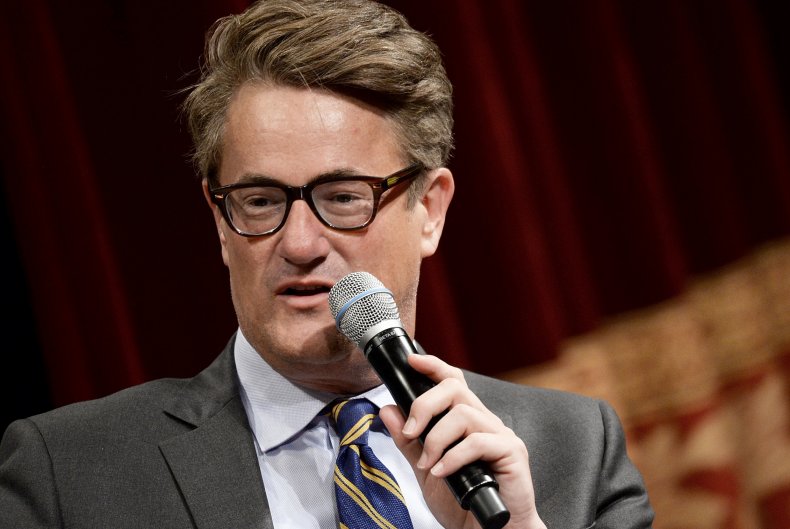 MSNBC's Joe Scarborough likened Senator Bernie Sanders' praise of Cuban dictator Fidel Castro's literacy programs to someone who would praise Italian dictator Benito Mussolini for his punctual trains.
"That's like saying Mussolini had the trains running. 'Have you seen the trains?' While people are up on meat hooks all lined up behind the train," the Morning Joe host said Tuesday.
"[Castro] had a literacy regime. But he also had a regime who tortured Catholics, tortured people who worshipped God in a way he didn't like, tortured students that had newspapers, kept people locked up for years, killed people," Scarborough continued. "You cannot talk about Fidel Castro's literacy program, and you shouldn't be able to without talking about the long laundry list of evils committed by Fidel Castro against his own people over decades."
"He is defending this and doubling down in 2020. That ain't cool with South Carolina voters. That ain't cool with Democrats," he said.
Morning Joe co-anchor Willie Geist added, "Ain't cool with Democrats in Florida."
Scarborough's comments were in reference to Sanders' answer to a question posed to him during a CNN Town Hall on Monday about backlash over comments made in a 60 Minutes segment that aired on Sunday.
"It is unfair to simply say everything is bad with the way Fidel Castro ruled in Cuba," Sanders said during the 60 Minutes appearance.
At the CNN Town Hall, Sanders doubled down on his comments, praising the late Cuban dictator's 'Literacy Brigades.'
"When Fidel Castro first came to power, you know what he did? He initiated a major literacy program. There was a lot of folks in Cuba at that point who were illiterate. He went out and they helped people to learn to read and write. You know what, I think teaching people to read and write is a good thing," Sanders said.
When Town Hall moderator Chris Cuomo followed up with a list of acts perpetrated by Castro, and how Democrats wouldn't want any of his policies being praised, the Vermont senator replied, "Truth is truth."
The MSNBC host chuckled at the senator's reply on his show. "Has there been a communist regime that Bernie Sanders visited that he didn't find something appealing about?," Scarborough asked.
Scarborough also brought up comments made by Sanders where he said the Soviet Union had "wonderful chandeliers in their subways."
"You cannot talk about chandeliers in a subway when you're talking about a regime that killed 30, 40 million of its own people either through forced famines or through torture or through show trials," Scarborough said.