'Indict Jared Kushner! Indict Ivanka Trump!': MSNBC Guest Rips Trump's Son-In-Law as 'Massive National Security Risk'
Journalist and author Sarah Kendzior on Saturday slammed President Donald Trump's son-in-law and senior adviser Jared Kushner as a "massive national security risk" and argued that he, and his wife Ivanka Trump, should be indicted.
During a segment on AM Joy, panelists discussed recent reports that revealed Trump ordered his former chief of staff John Kelly to grant Kushner a top-secret security clearance last year, against the objections of intelligence officials and the White House's top lawyer.
"Basically, Trump has been grooming those two for a dynastic kleptocracy," Kendzior, author of The View From Flyover Country, claimed. "This is very common. This is something you see in autocracies, this is something you see in mafia states, where the leader will put his children or relatives into office in order to keep the corruption going, keep the money flowing, not get caught, override prosecution."
She added: "This is like the 12th time I've been on your show talking about Jared Kushner and the fact that he lied on his clearance forms, that he's done illicit dealings, that he's giving away state secrets and that he's a massive national security risk. And so is Ivanka Trump."
Kendzior then asserted that "the only way" to stop having these conversations about Kushner is "if he is indicted!"
"That is is what needs to be done. Because this problem is enormous. It's going to persevere. Even if he is gone, he is carrying around this information, other people are carrying around classified information," she continued. "They do not have loyalty to the country. They have debt. They have financial interests. They have personal interests.
"This problem needs to be handled now," Kendzior declared. "Just indict Jared Kushner! Indict Ivanka Trump and get this crime family out of the White House!"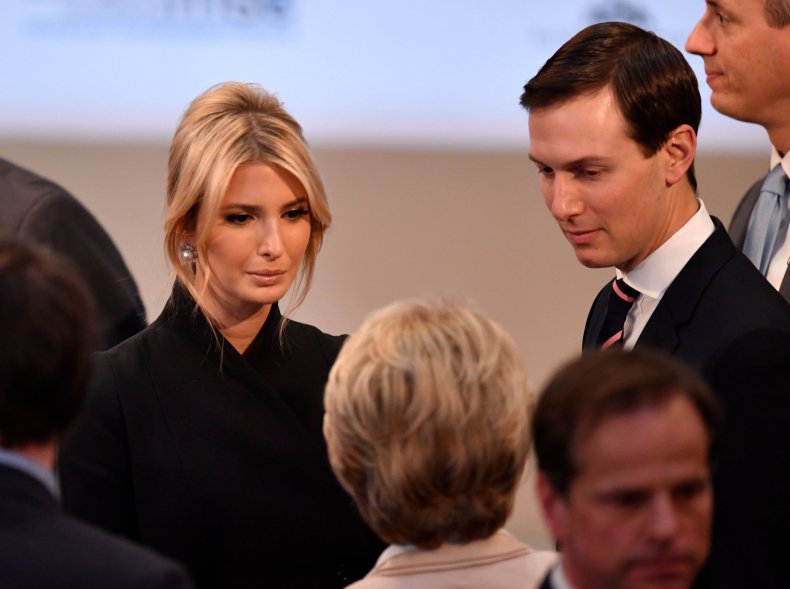 Senior administration officials found the president's decision last May to be so troubling that Kelly penned a contemporaneous internal memo outlining how he was "ordered" to allow Kushner top-secret clearance, The New York Times reported on Thursday.
Then-White House counsel Don McGahn also wrote a similar internal memo detailing concerns raised about Kushner's security clearance, including by the Central Intelligence Agency (CIA).
Although the Times didn't specify the reason why officials were concerned over Kushner's security clearance, some sources told the newspaper that White House officials believed it was too risky to share top secret information with a staffer who has multiple international business interests.
In January, congressional Democrats launched a wide-ranging inquiry into the security clearance of several current and former White House officials, including Kushner. But the House Oversight Committee Chairman Elijah Cummings said that in the five weeks since, the Trump administration "has stalled, equivocated and failed to produce a single document or witness to the Committee."
Cummings penned a letter on Friday to White House Counsel Pat Cipollone where he demanded that the White House be in "full and immediate compliance."
"If true, these new reports raise grave questions about what derogatory information career officials obtained about Mr. Kushner to recommend denying him access to our nation's most sensitive secrets, why President Trump concealed his role in overruling that recommendation, why General Kelly and Mr. McGahn both felt compelled to document these actions, and why your office is continuing to withhold key documents and witnesses from this Committee," Cummings wrote.