During Tuesday morning's edition of Morning Joe, hosts Joe Scarborough and Mika Brzezinski mocked comments made by President Donald Trump during a press conference at a NATO summit in which he claimed that legal scholars have looked at transcripts of his phone calls with Ukrainian President Volodymyr Zelenskiy that triggered his impeachment inquiry.
"Everybody across the world is snickering," Scarborough said.
The MSNBC hosts commented on how Trump continues to deny that there were any issues with his call with Zelenskiy. "They had legal scholars looking at the transcripts the other day, and they said, 'These are absolutely perfect,'' the president claimed.
Scarborough also questioned the legitimacy of Trump's claims that legal scholars examined the transcripts. "What were the names of those legal scholars? I would love to know," he said. "I would love to know where these legal scholars who said those calls were absolutely perfect are employed this morning." The host quickly cut to his point. "I don't think they exist," he said.
Scarborough was quick to rip into Trump's claims. "The President acted like a clown on the international stage," he said.
The host then expressed his disbelief: "Everybody in the world knows he's lying, and he's representing us on the world stage this morning."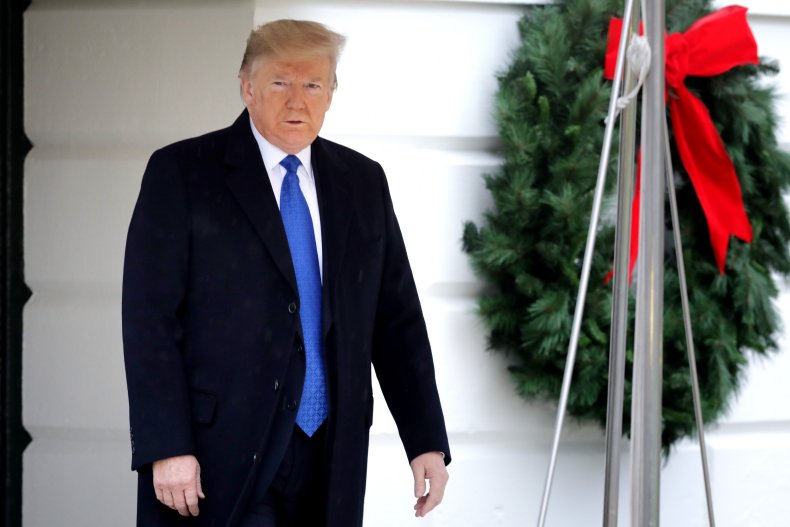 The hosts also juxtaposed the clip of Trump with one of House Speaker Nancy Pelosi in which she declines to speak about the president while traveling abroad. "We aren't here to talk about impeachment or the President of the United States. I have a rule of CODELs: when we travel abroad, we don't talk about the president in a negative way," she said.
Brzezinski highlighted the differences. "There you see the house speaker, abiding by the Water's Edge rule, opting not to talk domestic politics, while overseas in Spain. The president, in London-not so much," she said.
In a Boston Globe op-ed, a Harvard law scholar claimed Monday that Trump's Ukraine "shakedown" does meet the guidelines the Constitution's framers set for impeachment. "If Trump's Ukrainian shakedown does not qualify as a ' high crime and misdemeanor,' it is not clear what would," he wrote.
While the MSNBC hosts were critical of Trump's Ukraine dealings, Fox hosts have continued to defend the president as the impeachment hearings are underway. On Fox and Friends Monday morning, host Ainsley Earhardt claimed Trump "was just being the man that people elected him to be when he was on that call."