MSNBC Hosts Say Mueller Report Is 'Good News' Because Trump 'Did Not Conspire With Russia'
MSNBC Morning Joe host Joe Scarborough and co-host Mika Brzezinski hailed the findings of special counsel Robert Mueller's report as "good news" for all Americans on Monday morning.
"If the appointment of Robert Mueller was the worst day of his [Donald Trump's] presidency, the release of Robert Mueller's report was the best day of his presidency," Scarborough said on the morning news program.
"It is good news," he added, to which Brzezinski, who is also Scarborough's wife, agreed. "Democrats, Independents, and Republicans alike, it is good news."
"That the president of the United States did not conspire with Russia to influence the 2016 election and we know, because unlike Donald Trump and the right-wing hacks that were chopping Robert Mueller to pieces for two years, we know that Robert Mueller actually is an honorable man and we can put our heads on the pillows tonight and know," he continued, "that the president of the United States did not collude with Vladimir Putin and Russia."
Mueller formally concluded his nearly 22-month long probe into Russian interference with the 2016 presidential election on Friday, submitting his final report to the Department of Justice. Attorney General William Barr released a four-page letter summarizing the key findings of the report on Sunday. Quoting Mueller's report, the letter said: "The investigation did not establish that members of the Trump Campaign conspired or coordinated with the Russian government in its election interference activities."
The report from Mueller didn't draw a conclusion over whether or not Trump obstructed justice by interfering in the investigation, however. In Barr's letter, he explained that he and Deputy Attorney General Rod Rosenstein had concluded the president had not obstructed justice from their reading of the report.
MSNBC has emphatically pushed the Russian collusion narrative since Mueller's investigation began. Trump appeared to gloat Monday morning, tweeting out an MSNBC headline and tagging the network. "Breaking News: Mueller Report Finds No Trump-Russia Conspiracy," it said.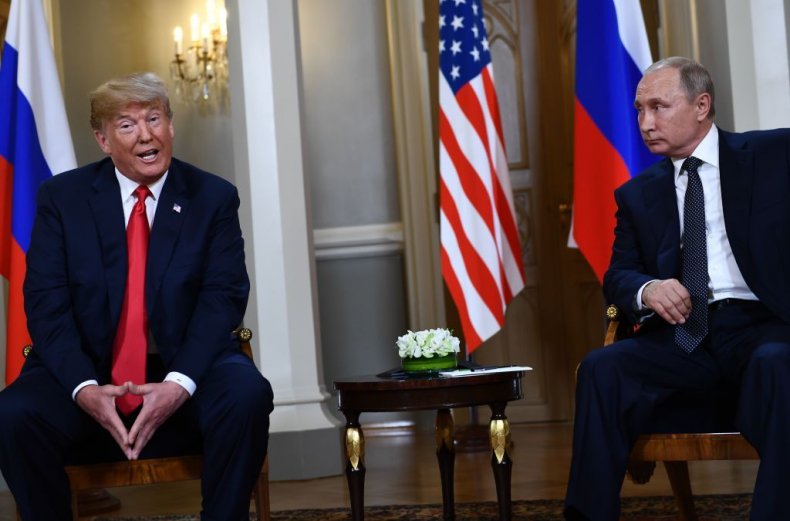 In a panel discussion about Mueller's findings on Morning Joe, MSNBC host Nicolle Wallace firmly stated that: "Honestly, the collusion question is over. It's been asked and answered."
Democratic Representative Jerrold Nadler, who chairs the House Judiciary Committee and has repeatedly insisted there is evidence of collusion between Trump and Russia, said on Sunday that Mueller's report does not exonerate the president.
"This report does not amount to a so-called total exoneration," the Congressman from New York's 10th district said at a press conference. Taking aim at Barr's conclusions from Mueller's reports, Nadler argued they "raise more questions than they answer."