MSNBC Panel Slams Jeff Sessions For Praising Trump in Campaign Video After Being Bullied by President: 'It's A Hostage Tape'
MSNBC's Morning Joe panel compared Jeff Sessions' 2020 Senate campaign announcement to a "hostage tape" after the former attorney general heaped praise on President Donald Trump despite the president's attacks on him.
"I feel like asking the question who are these men?" co-host Joe Scarborough said on Friday morning's broadcast. "Who would humiliate themselves in front of the president and the country like that?"
MSNBC guest Guy Cecil, the chairman of Priorities USA Action, told Scarborough that "the answer is most elected Republican officials" in the country. He added that Sessions' debut campaign video looked like "a hostage tape" and that he was practically "begging" Trump not to make nasty remarks about him.
The former attorney general announced Thursday night that he was joining the crowded Republican primary in Alabama to take on incumbent Senator Doug Jones, a Democrat. Sessions, who resigned from the Justice Department last year amid incessant attacks from Trump over the Russia probe, used his first campaign video to try to reconcile with the president.
"When I left President Trump's Cabinet, did I write a tell-all book? No. Did I go on CNN and attack the president? Nope. Have I said a cross word about our president? Not one time," Sessions said in the video. He added that Trump "is doing a great job for America and Alabama, and he has my strong support."
The trouble for Sessions began when he recused himself from the special counsel's investigation into Russian interference in the 2016 election. After that, Trump repeatedly attacked his attorney general as "weak" and said he should have picked someone else to serve in the cabinet position.
Just last month, Trump referred to Sessions' tenure in the Justice Department as a "total disaster" and said that he was "an embarrassment to the great state of Alabama."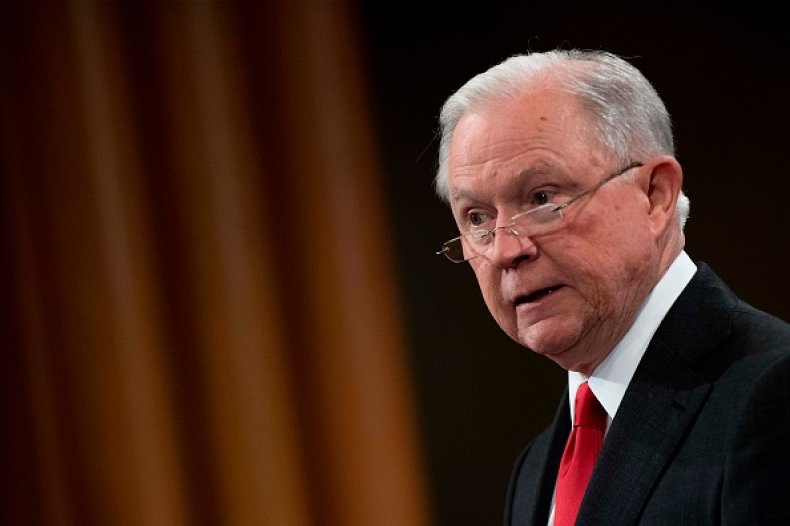 "I don't get it. Do voters really want somebody that weak representing them in Washington?" Scarborough asked his panel of guests Friday morning. Scarborough, a former GOP congressman, said that when he was a politician, voters wanted to hear how candidates were going to fight for them, not for the president.
MSNBC political analyst Elise Jordan commented that she's surprised by how many Republican elected officials are willing to "bow at the altar of Trump" even after all the public humiliation they face from the president.
"I can't imagine a single job in the world where it would be worth it to bow down to your biggest bully like that," Jordan said.