Ex-GOP Congressman Slams Trump's Foreign Dirt Remarks, Says Republicans Must Condemn the President
Former Republican Congressman Joe Scarborough slammed President Donald Trump's insistence that it would be perfectly acceptable to accept dirt on a political opponent without informing the FBI, saying that Republicans must "condemn" the remarks or "they're being disloyal to their country."
Scarborough, who served as a GOP representative from Florida but now identifies as an independent, made the remarks on his MSNBC show Morning Joe on Thursday. The segment opened with a montage of Trump's recent ABC News interview with George Stephanopoulos and other times the president has attempted to dismiss concerns about foreign interference in U.S. elections.
"I think you might want to listen, there isn't anything wrong with listening," Trump told Stephanopoulos in an exclusive interview aired on Wednesday. "If somebody called from a country, Norway, [and said] 'we have information on your opponent'— oh, I think I'd want to hear it."
"It's not an interference, they have information—I think I'd take it," the president added later. He also argued it was normal to take such information from foreign powers. "When you go and talk, honestly, to congressmen, they all do it, they always have, and that's the way it is. It's called oppo research," he insisted.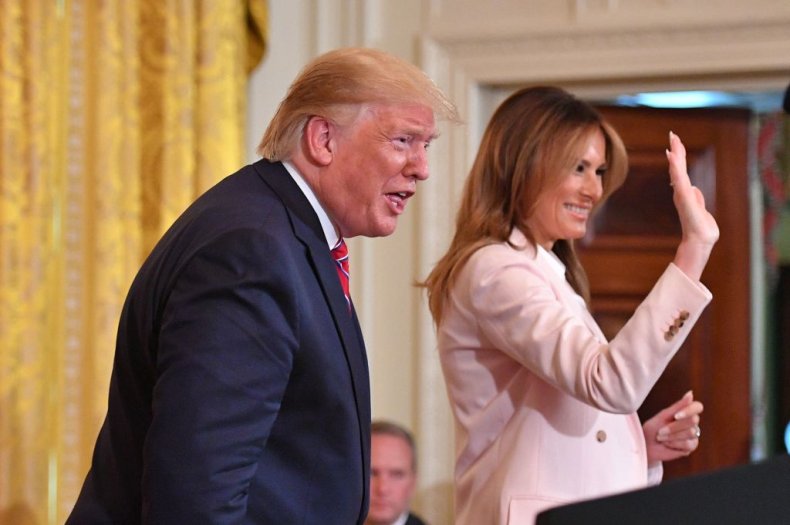 Scarborough, as a former GOP congressman, took issue with this argument.
"Let's first of all start with something I do know something about," the MSNBC host said. "Well, I was elected four times, was up there for quite some time, ran four campaigns and if anybody had come from a foreign country with any information, that would send blinking red lights on and off. And you would immediately contact the FBI. You just would, not even a close call," he said. "I never once heard from a single congressman, or congresswoman or U.S. senator, and I've known a lot over the past 25 years, that ever took any information from foreign sources, nor would they."
He then addressed Republicans, calling on them to "condemn" the president's remarks.
"The Republicans have no choice but to condemn this," Scarborough asserted. "If they don't condemn it, then of course they are being disloyal to their country, and choosing instead to be loyal to Donald Trump."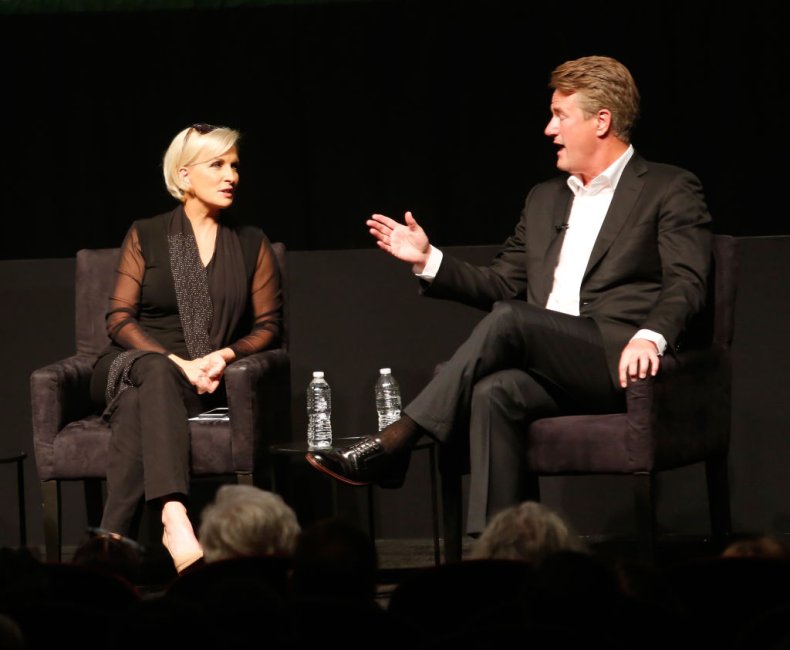 The president's son-in-law Jared Kushner, who is a top adviser to the president with security clearance, also told Axios recently that he wasn't sure if he'd contact the FBI if he was presented with information by a foreign power. Kushner was involved in an infamous Trump Tower meeting back in 2016 when a lawyer linked to the Russian government offered the Trump campaign dirt on former Democratic presidential candidate Hillary Clinton. Kushner and other campaign officials did not inform the FBI about the meeting or the offer. Asked by Axios journalist Jonathan Swan whether he would contact the FBI if the same situation arose again, Kushner replied: "I don't know."
"It's hard to do hypotheticals, but the reality is is that we were not given anything that was salacious," he argued.
David Weinstein, a former federal prosecutor from South Florida, told Politico that the president's remarks to ABC "show that he doesn't have even a basic grasp of the laws that exist in our country."
Several Democrats have come out hard against the president, with some calling for his impeachment.
"A foreign government attacked our 2016 elections to support Trump, Trump welcomed that help, and Trump obstructed the investigation. Now, he said he'd do it all over again. It's time to impeach Donald Trump," Senator Elizabeth Warren of Massachusetts, who is a 2020 contender to take on Trump, wrote on Twitter.
Independent Senator Bernie Sanders of Vermont, who is also campaigning for the Democratic nomination, shared similar sentiments on Twitter.
"We have a president who thinks he is above the law. The House should immediately begin impeachment inquiries," he wrote.
Trump doubled-down on his comments, dismissing the criticism and suggesting that they were mischaracterized in Thursday morning tweets.
"I meet and talk to 'foreign governments' every day. I just met with the Queen of England (U.K.), the Prince of Whales [sic], the P.M. of the United Kingdom, the P.M. of Ireland, the President of France and the President of Poland. We talked about 'Everything!' Should I immediately call the FBI about these calls and meetings? How ridiculous! I would never be trusted again. With that being said, my full answer is rarely played by the Fake News Media. They purposely leave out the part that matters," he wrote.
However, despite what Trump said, he clearly stated in his ABC interview multiple times that he did not see any problem with accepting dirt from a foreign power against a political opponent. When Stephanopoulos pushed back, pointing out that the current FBI director, who Trump appointed, has said that an individual should contact the FBI in a situation like that, Trump stated: "The FBI director is wrong."