MSNBC Contributor Blasts Trump's Bahamas' Decision: 'Extraordinary Measures' to Block 'Specific Skin Color' from U.S.
MSNBC contributor Mike Barnacle blasted President Donald Trump and his administration after it was reported that individuals from the Bahamas displaced by the devastation of Hurricane Dorian would not be granted temporary protected status in the United States.
"Everything is gone," Barnacle said, after detailing the destruction that had impacted so many residents of the Bahamas, during MSNBC's Morning Joe program on Thursday. "But it seems to a lot of people, that the Trump administration has taken extraordinary measures to prevent people from specific nations of a specific skin color from entering the United States of America."
Wes Moore, a best-selling author, veteran and entrepreneur, voiced agreement with Barnacle's assessment.
"At a moment when people have lost everything, we're looking at them and saying: 'And you're not gonna find any salvation here,'" Moore said. "We're asking people who are fleeing poverty to come to poverty."
An unidentified Trump administration official told CNN and NBC News that the president would not grant the humanitarian designation of temporary protected status to the individuals from Bahamas coming to the U.S. Although the citizens of the Bahamas can still enter the U.S. temporarily with the right travel documents, they will not be granted work permits.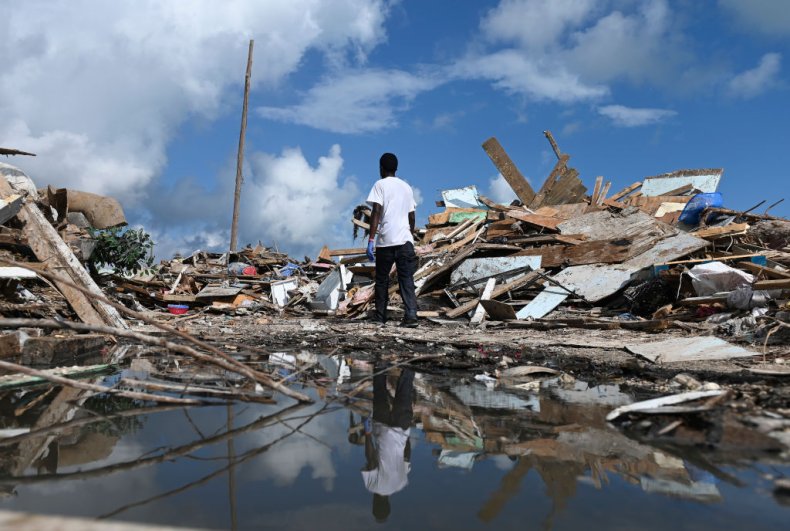 "The Bahamians impacted by Hurricane Dorian are facing a humanitarian crisis, and the American government, international partners and private organizations continue to support them with aid and services," a White House official confirmed later to Reuters. "At this time, we do not plan to invoke Temporary Protected Status for those currently in the United States."
Previously, on Monday, acting Customs and Border Protection Commissioner Mark Morgan had stated that the administration was still deciding whether or not to grant the protective status. Morgan suggested that it would be "appropriate" to extend the status, but Trump later suggested otherwise.
"I don't want to allow people that weren't supposed to be in the Bahamas to go to the United States, including some very bad people and some very bad gang members and some very, very bad drug dealers. So we are going to be very, very strong on that," the president said.
Hurricane Dorian devastated the Bahamas nearly two weeks ago, leaving at least 50 people dead. There are also still some 2,500 people reported missing, although officials have not yet checked the list of missing against the names of evacuees and other government records. But emergency responders do expect the death toll to rise as they continue to sift through the rubble left in the hurricane's wake.
The closest island of the Bahamas is located just 50 miles from the U.S. Following the hurricane, many citizens of the country began boarding ferry boats to seek relief in the U.S. They are legally allowed to enter the U.S. for a period of time with a valid passport and travel visa.