MSNBC Guest Says Donald Trump May Start Violent Civil War if Impeached or Voted Out in 2020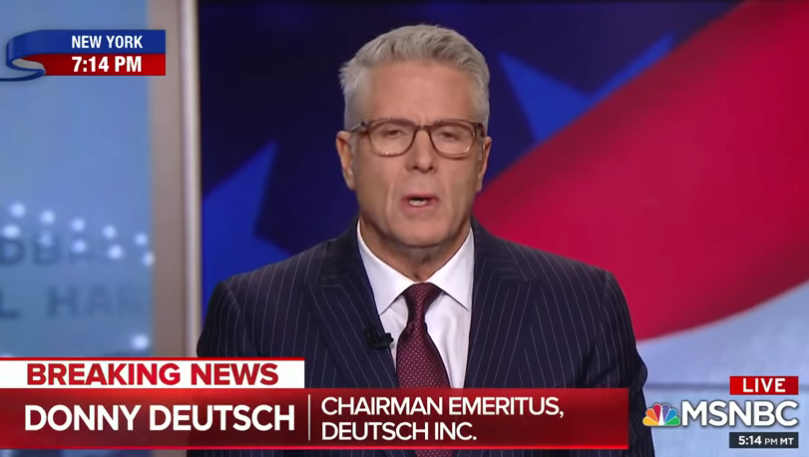 A frequent MSNBC guest and longtime President Donald Trump acquaintance said the president will likely refuse to relinquish his executive power should he lose the 2020 election or get impeached, claiming Trump would gladly start a second "civil war."
Donny Deutsch, who typically appears on MSNBC's Morning Joe, headed over to the cable network's Hardball with Chris Matthews as the host questioned if Trump would consider a violent transition of power should he be pushed out of office. Matthews and Deutsch suggested the president would rally his most fanatical voter base and demand they "take to the streets." Deutsch, who is often one of Trump's most outspoken and outlandish critics, claims to have known the billionaire businessman for at least two decades.
Matthews noted to Deutsch, "You're not his buddy or anything but you know him" and pondered what he believes Trump's "endgame" is and if he's capable of a smooth transition of executive power in Washington.
"You have known Trump over the years...What is his end game?" Matthews asked Deutsch. "What will he do, run for reelection to protect him from the statute of limitations, hold on to the pardon power, try to get reelected to keep himself out of prison? What's his endgame?"
"We will not have a peaceful transition," Deutsch replied bluntly. "Donald Trump, I believe, whether he's going to be impeached, whether they're disqualifying him for running for office, even if he gets elected out — he will tell his people to take to the streets. I know that sounds extreme, but that's who this man is."
Deutsch added that Trump "believes" he "owns" the one-third of the country polls frequently show as his most staunch supporters. "And he does actually own them. The normal things we see, peaceful transition? I believe Donald Trump is not beyond starting a civil war."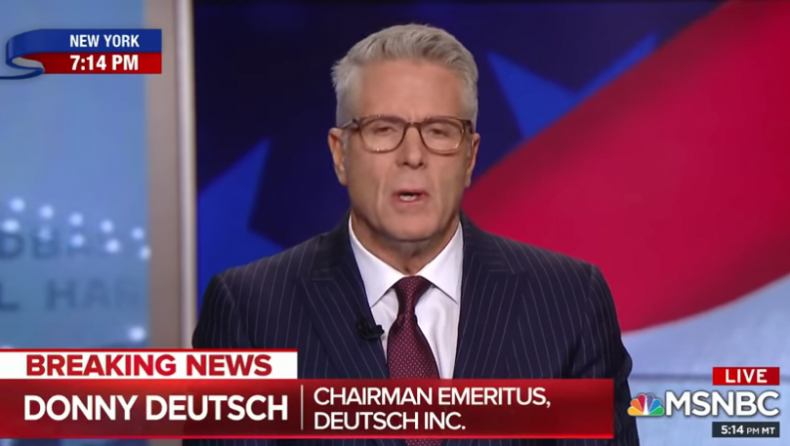 The longtime cable news network and reality TV show figure has ridiculed Trump supporters for years, having stirred controversy in June 2018 when he described them "like Nazis." On MSNBC Wednesday evening, Deutsch noted Trump's behavior is always dictated beforehand.
"Chris, I have known this man for 20 years and if you watch every one of his plays, he tees off what he is going to do. I think we're headed for a very ugly time in American history. I'm sad to say that."