MSNBC's Joe Scarborough Compares Capitol Riot to 'the Rise of Hitler'
Joe Scarborough, the host of MSNBC's Morning Joe, compared President Donald Trump to Hilter on Monday following the events of the Capitol mob riot.
Scarborough noted, "We can draw the analogies" with "the rise of Hitler" because both leaders were supported by businesses for the benefit of their bottom lines.
The Quote
"You know, Ed Luce, you know your history much better than I do, but during the rise of Hitler—you know, by the way, we can draw the analogies as far as we can talk about this being 1933," said Scarborough in a conversation with Edward Luce, the U.S. national editor of the Financial Times.
"A lot of businesses, a lot of German corporations saw Hitler as a clown. They backed him because they thought he was going to be a bulwark against communism, against the rise of communism across Europe, socialism," Scarborough added. "We've seen a lot of businesses, a lot of CEOs, a lot of the world's richest people, a lot of America's richest people back Donald Trump—and back him because it was good for their bottom line."
Scarborough continued: "I'm wondering whether the business community, whether these richest Americans, whether the chamber of commerce, whether others are going to step up and actually condemn this fascism, condemn this fascist violence and actually hold accountable those who tried to subvert American democracy by spreading lies that every business leader knows was a lie and knows inspired these riots."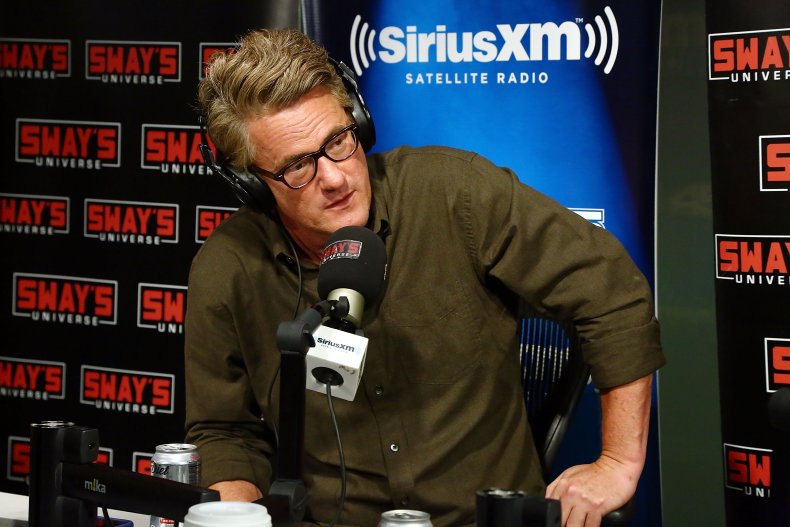 Why It Matters
Scarborough's comments followed Wednesday's mob riot that erupted after thousands of Trump supporters gathered in Washington, D.C., to protest the outcome of the 2020 presidential election as the House of Representatives and Senate held a joint session to certify President-elect Joe Biden's victory.
Rioters tore down layers of barricades protecting the U.S. Capitol. They made it as far as the House Chambers where photos and videos of the event showed them climbing walls, breaking windows, and occupying lawmakers' offices. Five people died in the violence, including a Capitol police officer.
Many have condemned Trump for his accountability in the riot. According to a PBS NewsHour/Marist poll published Friday, 85 percent of Democrats and 22 percent of Republicans blame the president for "a great deal" for the violence that resulted from the riot.
Chief executives at Apple, JPMorgan Chase, Salesforce and other large companies have also issued statements to say they were disgusted with the violence that unfolded.
Opposing View
Luce noted that, while German businesses had the excuse of avoiding communism, American businesses didn't share that excuse.
"What the big business in Germany in the '30s thought was that they could control Hitler, that he wouldn't get out of hand, that Hitler in office would be less reckless than Hitler on the streets," said Luce.
"But the difference is, they wanted Hitler to crush the Bolsheviks, the Communists. American business didn't really have that excuse in 2016 and 2017, they wanted the tax cut."
In an emailed statement to Newsweek on Monday, Luce said that "the point is that business knew exactly what it was getting with Trump."