MSNBC's Joy Reid Apologizes for Decade-Old Homophobic Blog Posts About Charlie Crist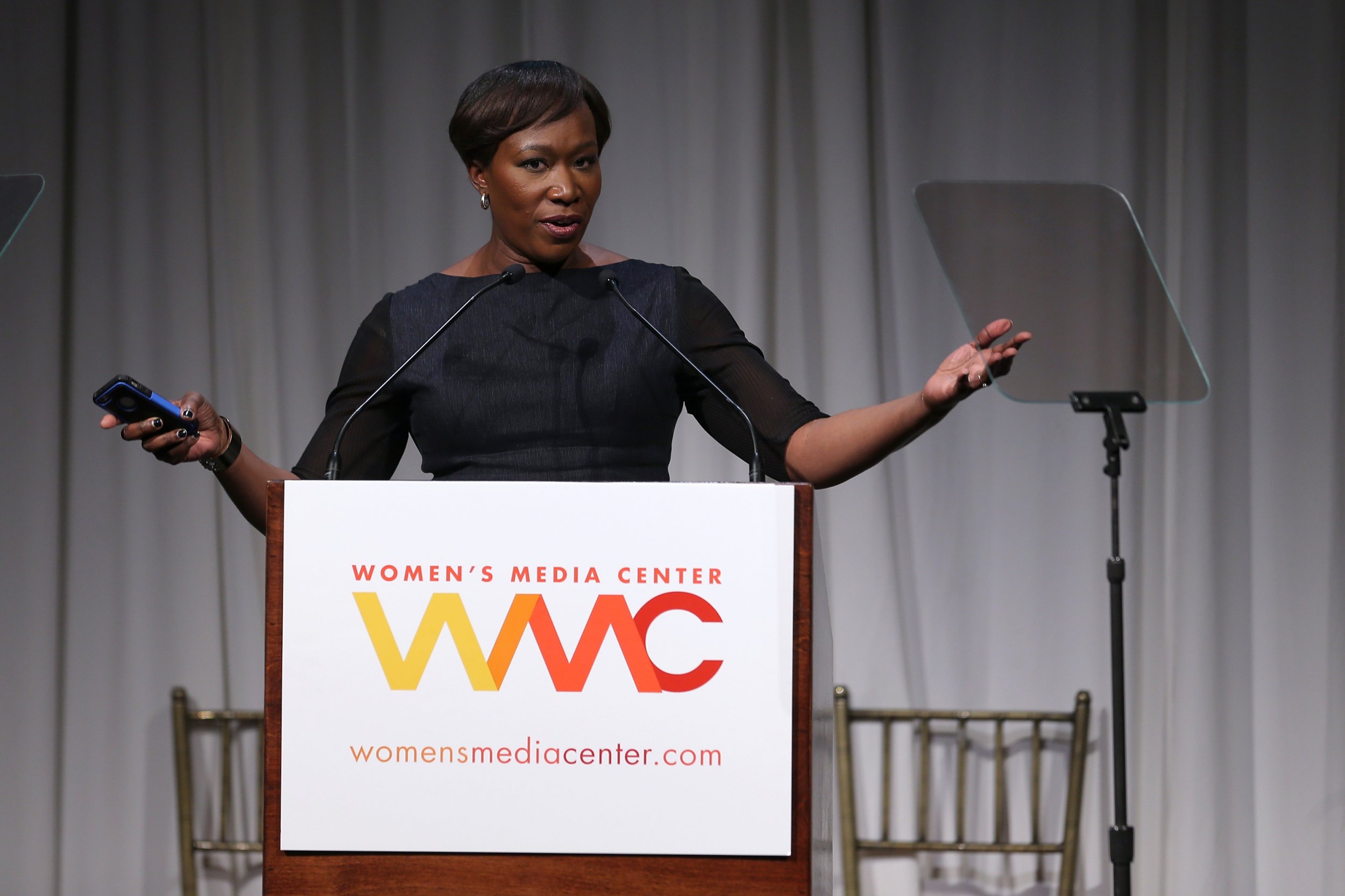 MSNBC host Joy Reid has apologized after several offensive blog posts she published between 2007 and 2009 resurfaced.
The AM Joy anchor published several stories on her now-defunct The Reid Report website that criticized former Florida governor Charlie Crist and accused him of being a closeted homosexual.
The blog posts returned to the public spotlight November 30 when Twitter user @Jamie_Maz posted screenshots from Reid's website on Twitter. Reid referred to Crist, who has been married twice to women, as "Miss Charlie" and regularly tagged posts under the category "gay politicians."
Reid, 48, apologized in a lengthy Facebook post Sunday after the posts were picked up by websites such as Mediaite.com and branded homophobic.
She said her decade-old writings were "insensitive, tone deaf and dumb."
"This note is my apology to all who are disappointed by the content of blogs I wrote a decade ago, for which my choice of words and tone have legitimately been criticized," wrote Reid.
Crist, who was governor of Florida from 2007 to 2011, supported a ban on same-sex marriage in 2008. He later changed his position and came out in support of gay marriage.
In her apology, Reid said: "Let me be clear: at no time have I intentionally sought to demean or harm the LGBT community, which includes people whom I deeply love. My goal, in my ham-handed way, was to call out potential hypocrisy.
"Nonetheless, as someone who is not a member of the LGBT community, I regret the way I addressed the complex issue of the closet and speculation on a person's sexual orientation with a mocking tone and sarcasm. It was insensitive, tone deaf and dumb. There is no excusing it—not based on the taste-skewing mores of talk radio or the then-blogosphere, and not based on my intentions."
Read the full statement below:
Crist responded to Reid's apology on Twitter, saying her comments were "long forgotten."