MSNBC's Joy Reid is under fire after she separated critical race theory from another theory—intersectionality—while debating with a guest on her talk show.
On Wednesday, Reid had Manhattan Institute senior fellow Christopher Rufo on The Reid Out to discuss critical race theory, of which Rufo is an active opponent.
"What I don't think is right is that forcing 8-year-olds in Cupertino, California, to deconstruct their racial identity and rank themselves according to power and privilege," Rufo said.
Reid interrupted him to say, "That's not critical race theory."
"It's intersectionality theory, which was invented by Kimberlé Crenshaw, which is part of critical race theory," Rufo replied.
"That's intersectionality, separate thing. Intersectionality is a separate thing," Reid insisted.
Speaking of Crenshaw, whom the MSNBC host interviewed on her show days earlier, Reid said while "she invented both things," the two were different ideas.
Some viewers were quick to disagree with Reid, pointing out that most books on critical race theory have several sections dedicated to intersectionality and that critical white studies is a subfield of critical race theory.
Crenshaw, an American lawyer, is a leading scholar of critical race theory who also developed the theory of intersectionality, which concerns the interconnected nature of a person's social and political identity. One of these various identities can be race, which often intersects with gender and class to produce different combinations of power, or the lack thereof.
Because critical race theory seeks to examine society and the law as it intersects with issues of race, intersectionality is a key concept in the academic movement. Intersectionality did exist as its own idea, but it was later incorporated into critical race theory.
"It's a way of looking at race. It's a way of looking at why after so many decades, centuries actually, since the emancipation, we have patterns of inequality that are enduring," Crenshaw explained on Reid's show on Monday.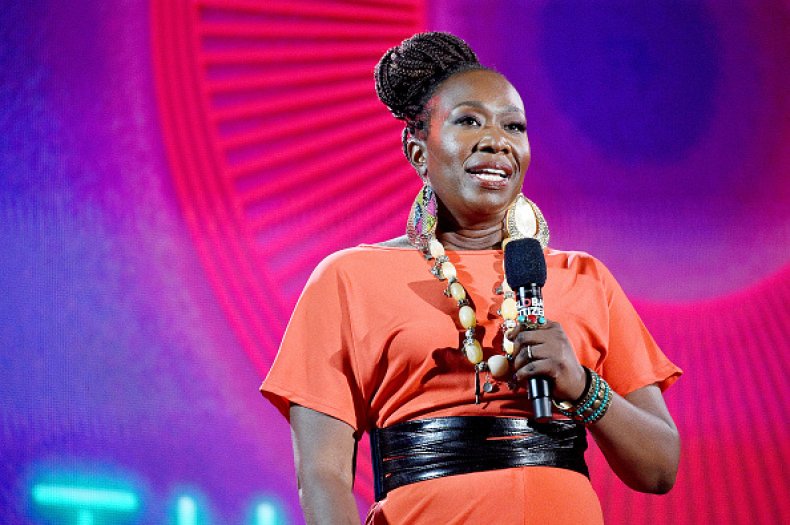 Critical race theory instruction in schools has been banned or restricted in recent months by a number of Republican-led states. Rufo has been actively involved in these efforts.
On Wednesday, Rufo pushed back against Reid during the interview, saying she would not let him finish a single sentence.
"Because I'm not going to let you...I don't allow people to just make up insane lies on this show. It's just not really right to do that," Reid responded.
Following his appearance on the show, Rufo tweeted, "She was one step away from sputtering out 'critical race theory isn't critical race theory!'"
In another tweet, he wrote, "Joy Reid turned the gaslight up to 100 tonight. She claimed that critical race theory isn't taught in schools and that intersectionality, critical whiteness studies, ethnic studies, and critical pedagogy have nothing to do with CRT."
Newsweek reached out to MSNBC for comment but did not hear back before publication.