MSNBC's Melissa Harris-Perry: 'Our Show Was Taken Without Comment'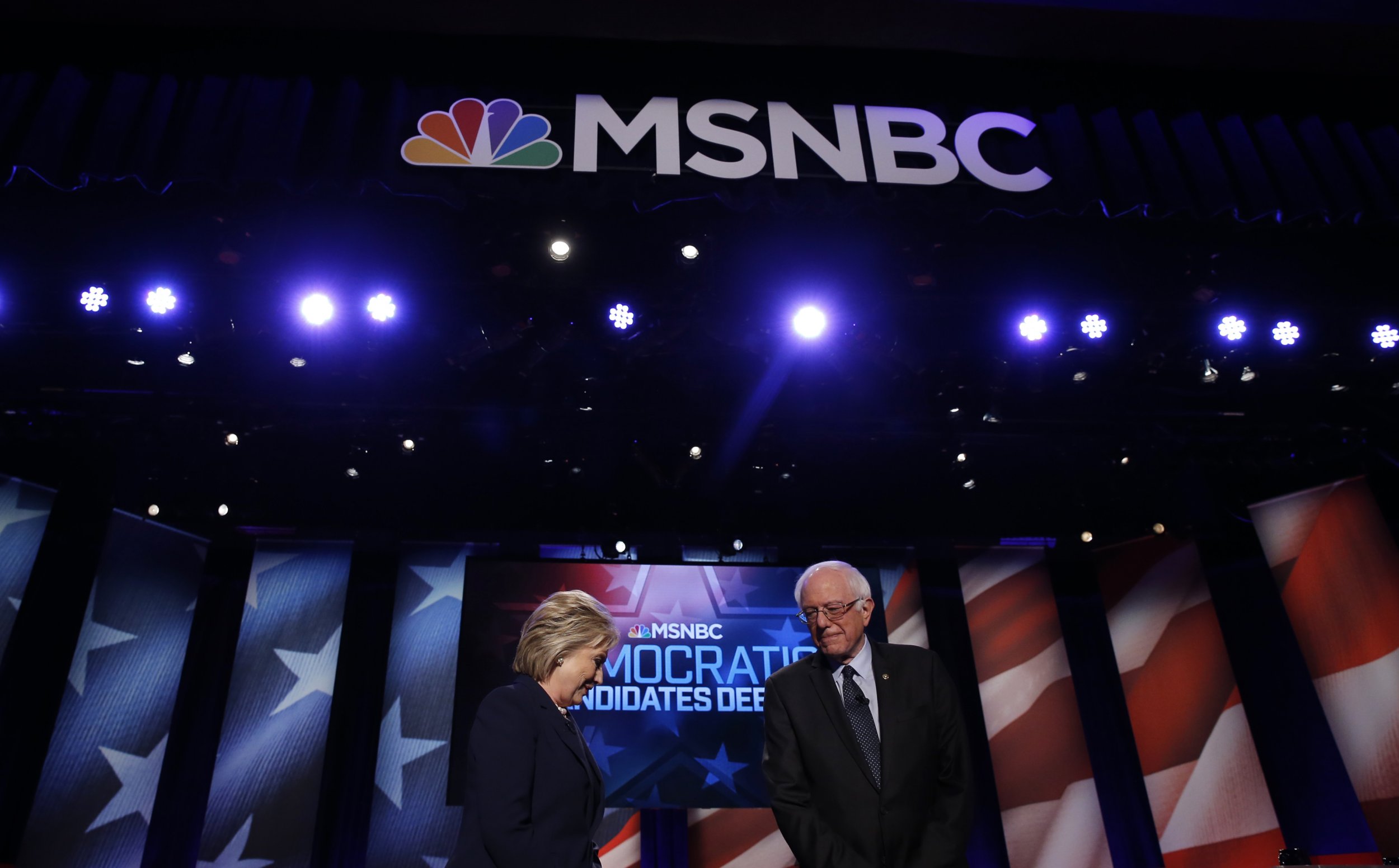 MSNBC host Melissa Harris-Perry, known for her weekend talk show of the same name, has called out executives at the network for pre-empting her program throughout most of the month of February in lieu of ongoing 2016 presidential election coverage—and on Saturday she refused to host the show.
Harris-Perry wrote in an email to coworkers posted to Medium on Friday that she felt "worthless" as a result of the snub. "Here is the reality: Our show was taken—without comment or discussion or notice—in the midst of an election season," she wrote. "After four years of building an audience, developing a brand and developing trust with our viewers, we were effectively and utterly silenced."
Melissa Harris-Perry, which has been on air since 2012 and focuses on the intersection of gender, race, politics and culture, typically airs from 10 a.m. to noon on Saturdays and Sundays. Harris-Perry was asked to return to the network this weekend after weeks of absence.
In the email, Harris-Perry went on to say that when she approached executives at MSNBC about the lost air time, they were unresponsive to her questions. And until the network answers her queries, she says she won't be hosting her show at all. The Associated Press notes that the show's future as a whole remains up in the air.
MSNBC said in a statement quoted by The New York Times that Harris-Perry's show, like several other daytime programs, had been pre-empted for "breaking political coverage."
"In this exciting and unpredictable presidential primary season, many of our daytime programs have been temporarily upended by breaking political coverage, including MHP," the network said in a statement, the AP reports, adding that the network stated Harris-Perry's response was "really surprising, confusing and disappointing."
In her letter, Harris-Perry also outlines the "absurdity" of how the network had excluded her in ongoing election coverage. A Ph.D in political science who has covered elections for nearly a decade, Harris-Perry says that she had been traveling to report on the election, but that unlike other journalists, she wasn't granted air time for her efforts.
In the letter to her staff, Perry, who is black, made a point to say: "I will not be used as a tool for their purposes. I am not a token, mammy, or little brown bobble head. I am not owned by Lack, Griffin, or MSNBC," referring to Andrew Lack, NBC News chairman, and Phil Griffin, MSNBC's president. The Times notes that in an interview Harris-Perry said that she didn't know "if there is a personal racial component" contributing to her show's pre-emption. "I don't think anyone is doing something mean to me because I'm a black person," she told The Times.
In the email, Harris-Perry says that she is "not hungry for empty airtime."
"While MSNBC may believe that I am worthless, I know better. I know who I am," she wrote. "I know why MHP Show is unique and valuable. I will not sell short myself or this show."