Was MSU Shooting Suspect Anthony McRae a Felon? Gun Possession Questioned
Anthony McRae, the 43-year-old suspect named in the Michigan State University shooting, was previously on probation for gun charges, prompting questions about if he was a felon.
A spokesperson for the Michigan Department of Corrections told Newsweek that "Anthony Dwayne McRae is a former probationer. He has never served time in prison."
According to the spokesperson, McRae was arrested in 2019 after he admitted to a police officer that he was in the possession of a firearm and did not have a concealed weapons permit. "He claimed he left home to walk to a store buy cigarettes and feared for his safety so he took his gun," the spokesperson told Newsweek.
McRae pled guilty to possessing a loaded firearm in a vehicle which is a misdemeanor under Michigan law. "He was placed on probation on 10/24/19 and successfully discharged from probation on 5/14/21. He did not have any issues while on probation and never had a positive drug test," the spokesperson told Newsweek.
On Tuesday morning, Chris Rozman, interim deputy chief of the Michigan State University police department announced that McRae was identified as the suspect in the shooting that left at least three individuals dead and several others injured.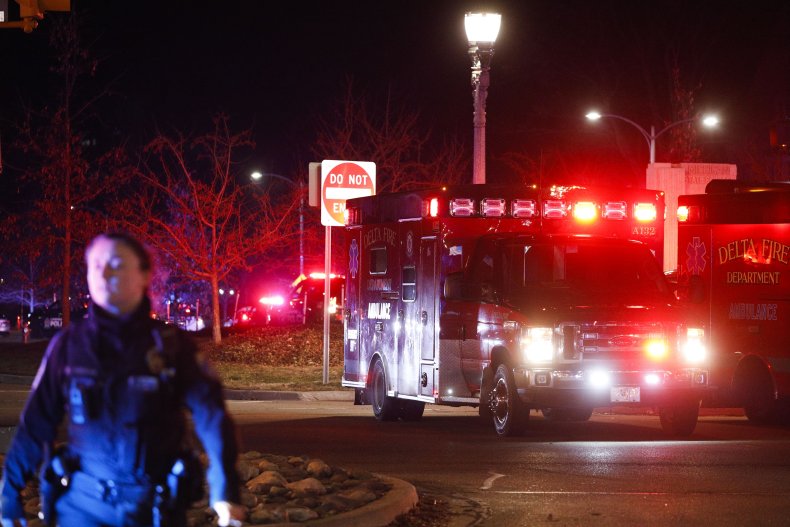 "The suspect in this case was located at approximately 11:35 p.m. in the city of Lansing," Rozman said during a press conference on Tuesday morning. "The suspect was located by units that were assisting and looking for that suspect after the shootings. The suspect is deceased due to a self-inflicted gunshot wound."
Rozman also said that a "caller's tip" into the police department helped officers located McRae in Lansing.
"We have no idea why he came to campus to do this tonight. That is part of our ongoing investigation," Rozman added on Tuesday.
The first reports of the shooting were posted by the Michigan State University police department at around 8:40 a.m. local time.
"SUSPECT PHOTOS: The suspect is a Black male, shorter in stature, red shoes, jean jacket, wearing a baseball cap that is navy with a lighter brim," police said in a tweet sharing two photos of the suspected shooter.
"UPDATE: We are able to confirm that the 3 deceased, and 5 victims in critical condition are all MSU students," police said in another tweet.
According to the Washington Post, Michigan State University Interim President Teresa Woodruff said that "This Spartan community—this family—will come back together."
Newsweek reached out to the Michigan State University Police for further comment.