MTA Bus Stolen From The Bronx, Makes Round Trip To Queens Before Anyone Notices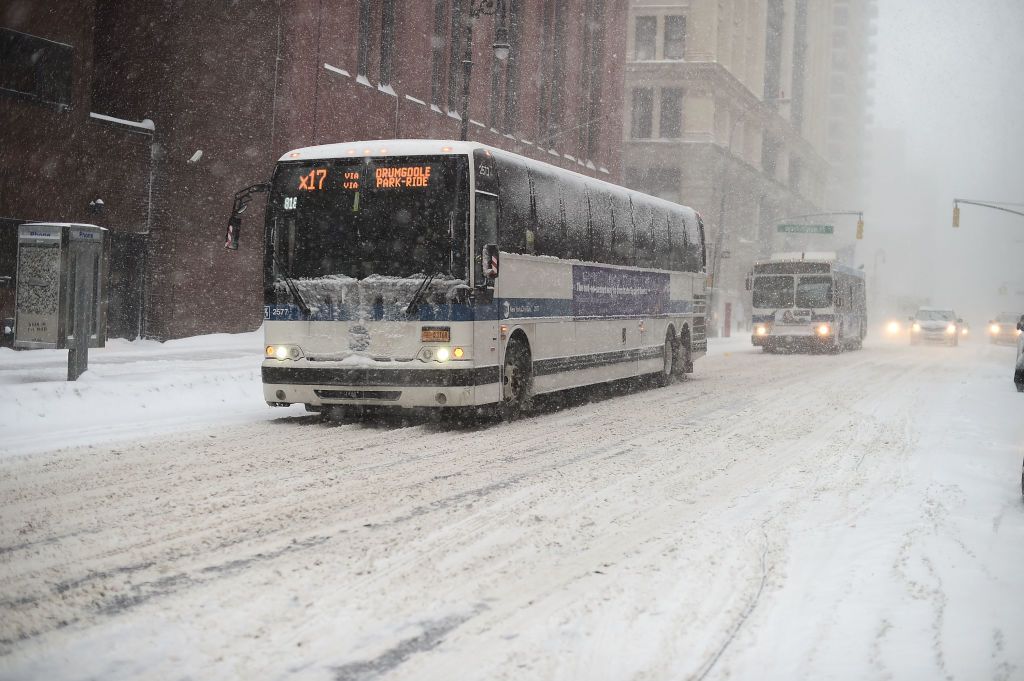 A bit of holiday hijinx took place last weekend as a New York City bus was swiped from a parking spot in the Bronx and taken for a ride.
However, no one at the city's Metropolitan Transportation Authority noticed that the bus was missing until after it had been returned, the New York Post reports.
Bus 1010 was stolen around 8 p.m. on Sunday from Bruckner Boulevard and Hunts Point Avenue in Longwood, New York. At the time the bus was taken, it was being used as a shelter for off-duty bus drivers, the New York Police Department said.
No one was onboard the bus when it was driven away, police told the Post.
MTA administration directed all questions to the NYPD and did not say when anyone noticed the bus was missing. Bus 1010 was located around 4 a.m. using GPS, the same time it was discovered that the bus had been driven to Queens before being parked approximately a half-mile away from the location where it had been stolen.
New York's city buses are push-start vehicles that do not require keys or keyfobs to operate, meaning that anyone can climb into a bus and drive away.
"The problem is, you have a lot of people who have a fantasy about driving a city bus, and when you leave a bus out there in the open with no one inside, you're at risk of someone stealing it," a bus driver told the Post. "...Anyone can just climb into a bus and push the button and drive wherever the hell they want. It's a big problem."
It isn't the first time that a bus has been stolen in New York City. In 1947, an MTA bus driver stole his own bus and drove to Florida. In January 2018, a man stole a Greyhound bus from the Upper West Side, though he was caught by police roughly 10 blocks away.
Daris McCollumn, a 53-year-old man diagnosed with Asperger's Syndrome, was sentenced in October to serve time in a psychiatric facility after more than 30 arrests for stealing trains and buses or impersonating transit workers.
In 2017, a man who stole multiple MTA buses in Staten Island was sentenced to serve one year in jail.
The NYPD investigation into the incident is ongoing. No one has been charged in the case.