The MTA Fare Hike Is Less Terrible Than You Think
New Yorkers let out a collective groan Thursday as the MTA decided unanimously to raise subway fares for the second time in two years. Starting March 22, the cost will rise to $2.75 per ride and $116.50 for a 30-day MetroCard, an increase of a quarter and $4.50, respectively.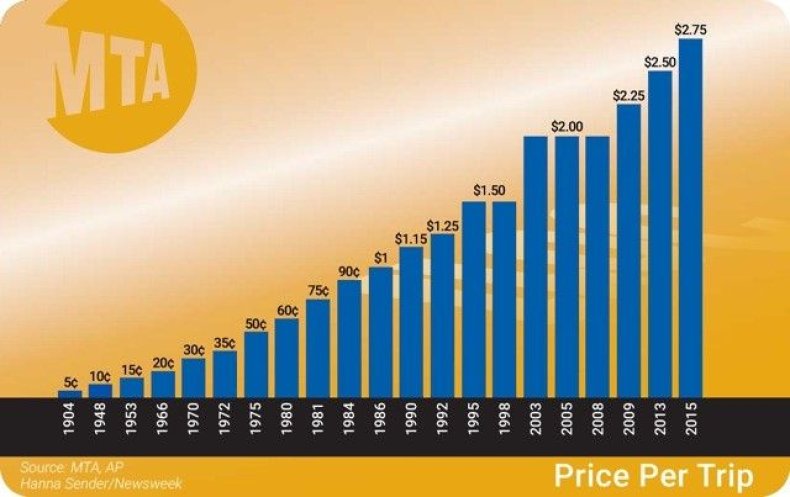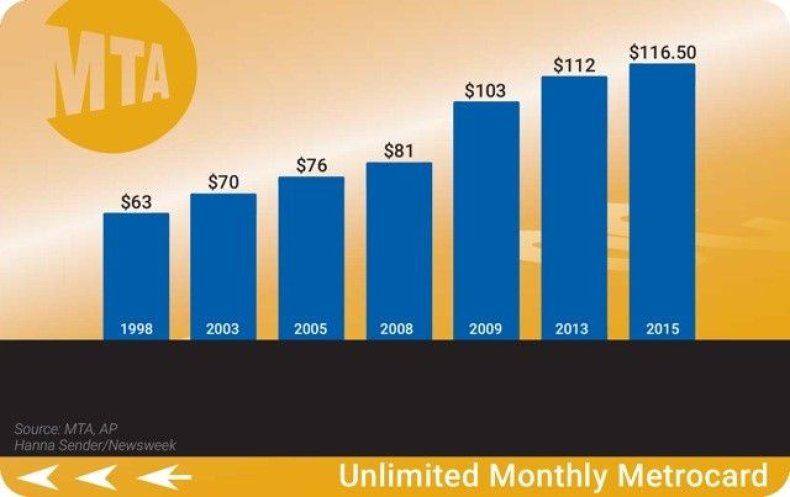 Paying more out of pocket is never pleasant, but the new prices are easier to digest when you look at the change of rates over time, adjusted for inflation. Using this metric, the 2013 30-day MetroCard cost strap-hangers $113.82. With today's increase, it'll be only $2.68 more, or roughly the price of a street vendor hot dog.
The price increase will, in theory, help close the MTA's $15 billion budget gap. But the city's transportation experts are not convinced. Ydanis Rodriguez, a city councilman and chair of the Transportation Committee, took issue with the increase, saying the MTA has "no true dedication to exploring alternative means of funding."
Rodriguez urged the authority to seek new means of funding. "It can no longer be the first instinct of the MTA to increase the burden they put on working-class New Yorkers," he said.