All the Winners of Best Kiss at the MTV TV & Movie Awards
The MTV Movie & TV Awards have given an award for Best Kiss every year (except in 2020 when the ceremony was canceled) since 1992. For its 2021 award, the trophy went to Chase Stokes and Madelyn Cline after their smooch in Netflix's Outer Banks. This makes them the first pair to win for work in a TV show. Naturally, the pair, who are a real-life couple, celebrated by locking lips on stage.
Though Best Kiss might seem like the silliest of awards, tracking the winners gives us a fascinating insight into changing attitudes. The first same-sex kiss between two men, for example, was a comedy kiss from American Pie 2, in which the idea that two men might kiss was very much the butt of the joke. By the late 2010s, however, two actually romantic male-on-male kisses won in a row—Ashton Sanders and Jharrel Jerome in Moonlight, and Nick Robinson and Keiynan Lonsdale in Love, Simon.
The award also tells us a lot about the couples and kisses we were obsessed with in the past. Kristen Stewart and Robert Pattinson managed to win the award four times in a row from 2009 to 2012, making them the only people to win more than once.
Some classic movie kisses have made the list of MTV Movie & TV Awards winners, from the Spider-Man upside-down kiss to the rain-soaked smooch between Rachel McAdams and Ryan Gosling in The Notebook. Here's what other onscreen kisses made the grade:
All the winners of Best Kiss at the MTV Movie & TV Award
2021 Chase Stokes & Madelyn Cline – Outer Banks
2019 Noah Centineo & Lana Condor – To All the Boys I've Loved Before
2018 Nick Robinson & Keiynan Lonsdale – Love, Simon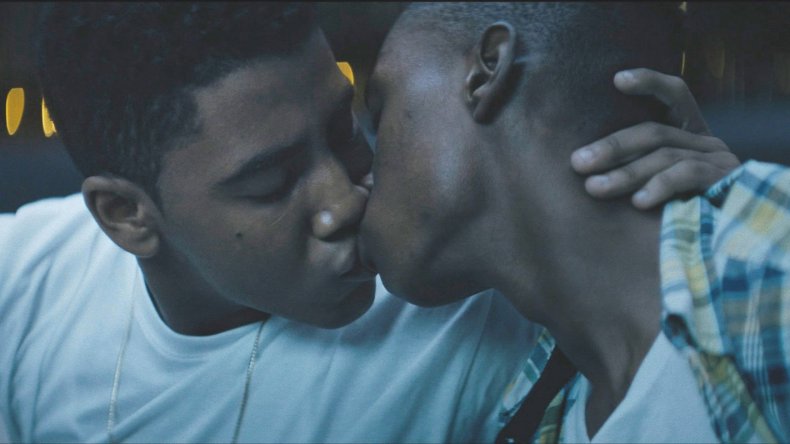 2017 Ashton Sanders & Jharrel Jerome – Moonlight
2016 Rebel Wilson & Adam Devine – Pitch Perfect 2
2015 Shailene Woodley & Ansel Elgort – The Fault in Our Stars
2014 Emma Roberts, Jennifer Aniston & Will Poulter – We're the Millers
2013 Jennifer Lawrence & Bradley Cooper – Silver Linings Playbook
2012 Kristen Stewart & Robert Pattinson – The Twilight Saga: Breaking Dawn—Part 1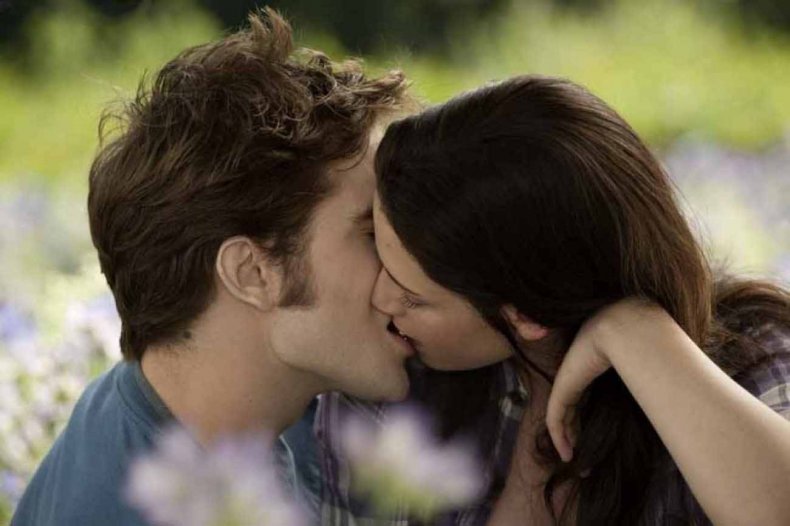 2011 Kristen Stewart & Robert Pattinson – The Twilight Saga: Eclipse
2010 Kristen Stewart & Robert Pattinson – The Twilight Saga: New Moon
2009 Kristen Stewart & Robert Pattinson – Twilight
2008 Briana Evigan & Robert Hoffman – Step Up 2: The Streets
2007 Will Ferrell & Sacha B. Cohen – Talladega Nights: The Ballad of Ricky Bobby
2006 Jake Gyllenhaal & Heath Ledger – Brokeback Mountain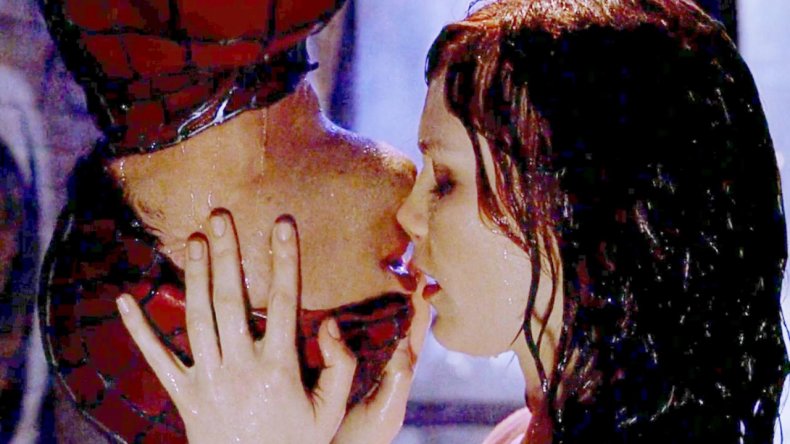 2005 Ryan Gosling & Rachel McAdams – The Notebook
2004 Owen Wilson, Carmen Electra & Amy Smart – Starsky & Hutch
2003 Tobey Maguire & Kirsten Dunst – Spider-Man
2002 Jason Biggs & Seann William Scott – American Pie 2
2001 Julia Stiles & Sean Patrick Thomas – Save the Last Dance
2000 Sarah Michelle Gellar & Selma Blair – Cruel Intentions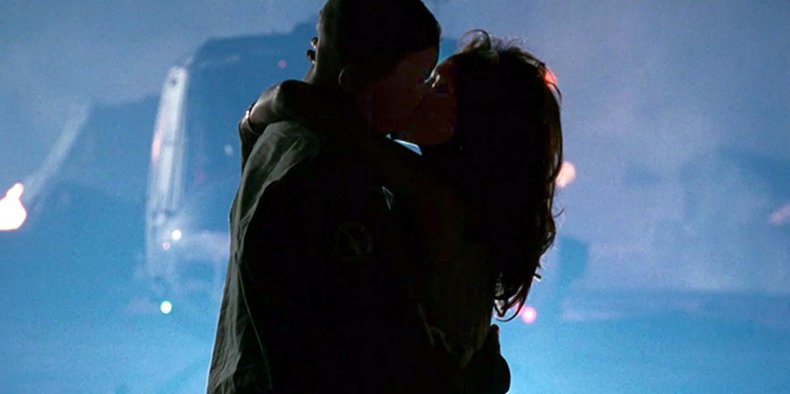 1999 Gwyneth Paltrow & Joseph Fiennes – Shakespeare in Love
1998 Adam Sandler & Drew Barrymore – The Wedding Singer
1997 Will Smith & Vivica A. Fox – Independence Day
1996 Natasha Henstridge & Anthony Guidera – Species
1995 Jim Carrey & Lauren Holly – Dumb and Dumber
1994 Demi Moore & Woody Harrelson – Indecent Proposal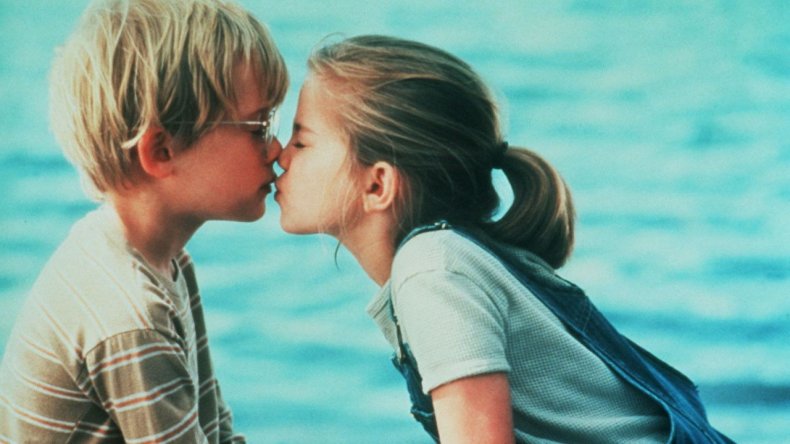 1993 Christian Slater & Marisa Tomei – Untamed Heart
1992 Anna Chlumsky & Macaulay Culkin – My Girl