MTV VMAs 2017: How to Live-Stream the Music Video Awards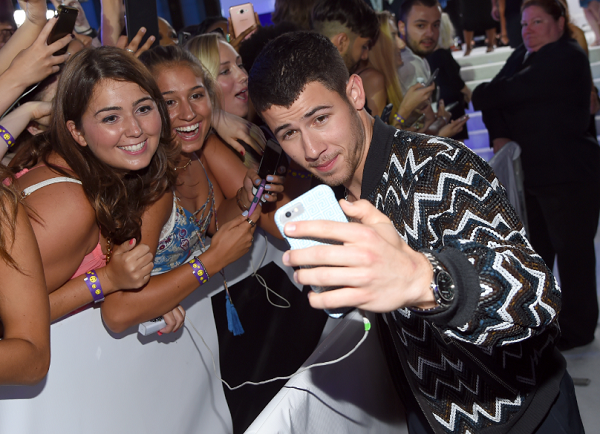 So the MTV Video Music Awards are coming on and you don't have cable? That would sound like a problem if it wasn't 2017—aka the year when cable subscriptions declined at an exponentially rapid rate (see HERE).
TV viewers have been ditching their cable subscriptions rapidly, but that doesn't mean they're missing out on their favorite series or award shows. Instead, they've been tuning in through live-stream services. And when the VMAs air on MTV on Sunday evening, viewers can keep up with all the award action via live stream too.
Hosted by singer Katy Perry, the event, which will take place at the Forum in Inglewood, California, is set to air live on MTV at 8 p.m. ET. At approximately 6:15 p.m. ET, the MTV network will begin airing pre-coverage of the show, during which fans will get to see award nominees like SZA, Kendrick Lamar, Ed Sheeran, Bruno Mars and Fifth Harmony grace the red carpet.
MTV Live will begin live-streaming coverage of the red carpet and awards show on the MTV website and MTV app at 7 p.m. Viewers tuning in to MTV Live from a computer or mobile device will have to log in with their cable provider info to gain access to the stream. However, cord-cutters can just use their streaming service login, like SlingTV or Roku, to access the awards show.
There will be a steady flow of VMA coverage for viewing on MTV's YouTube page as well as on Facebook, which—if past award shows are any indication—will probably feature behind-the-scenes and postshow footage as well.
Fans can also keep up with the awards show via Twitter by following along with the VMAs hashtag.
With performances from stars like Lorde, Cardi B, Khalid, Julia Michaels and DNCE as well as a special performance from Vanguard honoree Pink, the 2017 VMAs won't be a show to miss. And let's not forget to mention: The ceremony marks the first VMAs without gender-specific awards, meaning males and females will be competing against one another in each award category.
Follow @Newsweek on Twitter for constant coverage of the 2017 MTV VMAs.