What to Expect at MTV VMAS 2017: Who Will Win and Which Stars Are Performing?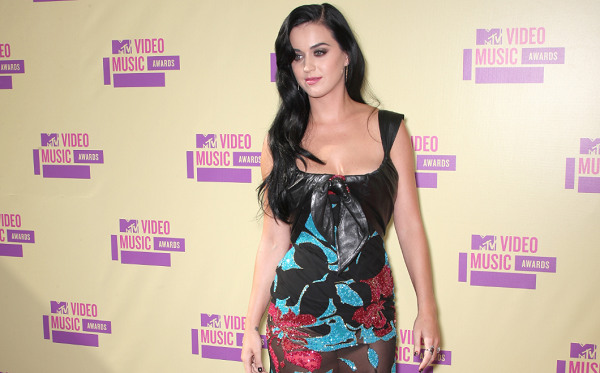 One of music's most important and fun nights is finally upon us: the 2017 MTV Video Music Awards.
It's a splendorous time when fans get to see all their favorite performers, dripping in diamonds, gold and some of the most outlandish designer gear they'll see all year, gather to celebrate the most visually entertaining and stimulating music videos to debut over the course of the year.
While some of America's favorite stars will spend the evening sipping drinks from crystal-encrusted flasks (looking at you, Rihanna) and singing along during artist performances at the Forum in Inglewood, California, on Sunday, mere mortals will watch from the other side of the TV screen, anxiously waiting to see which contenders claim a moon man award.
Kendrick Lamar is leading the pack of nominees at the 2017 MTV Music Video Awards. The rapper, whose album DAMN. has sold more than 1.77 million copies since its release in April, is nominated for the biggest awards of the night—Artist of the Year and Video of the Year—as well as six other awards, all for his "Humble" video.
We're expecting Lamar to take home the top two highest honors as well as Best Hip-Hop Video and Best Art Direction. Seriously, the video is the hood version of Leonardo da Vinci's Last Supper painting, and he'll be rewarded plenty for it.
But we can't deny that the Compton-born rapper has some pretty serious competition. "Humble" is also nominated for the Best Choreography award, which we can't imagine going to anyone but Kanye West for "Fade," which Teyana Taylor murdered with her nearly four-minute badass dance scene. (TBH, those postpregnancy abs she flaunted in the video are award-worthy all on their own.)
Although DJ Khaled, Rihanna and Bryson Tiller's collaboration on "Wild Thoughts" has become an anthem of sorts since its June release, our spidey senses are giving the impression that Zayn and Taylor Swift's dark and sultry "I Don't Wanna Live Forever" will take home the moon man for Best Collaboration.
Speaking of Swift—who released her new single "Look What You Made Me Do" on Friday, just days after winning a sexual assault case—MTV announced that the singer will exclusively premiere a video during the awards show, leading us to believe that Swift will be in attendance at the VMAs.
But fans shouldn't get their hopes up to see any kind of reconciliation between the singer and her friend-turned-enemy Katy Perry, who is hosting the VMAs this year. Perry recently said she was ready to "let it go" when discussing their years-long beef in an interview with Arianna Huffington in June. However, given the tone of Swift's new song, in which she seems to reference the movie Mean Girls (fans believe it is a jab at Perry's 2014 tweet referring to Swift as lead character Regina George), it doesn't seem like the Nashville native is quite ready to bury the hatchet.
Awards and pop star beefs aside, fans should expect to see killer performances from the likes of Gucci Mane, Thirty Seconds to Mars, DNCE, Kyle, Rod Stewart, Demi Lovato, Khalid, Julia Michaels, Bleachers, Alessia Cara, Logic and Lamar. Miley Cyrus, Ed Sheeran, Shawn Mendes and Fifth Harmony are also slated to perform, which should make for an interesting moment, considering all four are contending for the Best Pop award.
While Lorde will likely be the highlight performance of the night, we're especially looking forward to seeing rapper Cardi B hit the stage to perform her hit single "Bodak Yellow," which has become the song of the summer, reaching the number three spot on Billboard's Hot 100 chart.
Many musicians and celebrities have been vocal about the recent tragedy in Charlottesville, Virginia, where a woman was killed during a white nationalist protest, and there's a pretty great chance that some stars will address the racial tension sweeping the nation and call for peace. We're expecting Perry, who has used her platform to denounce many facets of government, to totally call out President Donald Trump for his flip-flop responses to the racial violence that occurred in Charlottesville.
The 2017 MTV VMAs will air on Sunday at 8 p.m. ET on MTV. Stay tuned with all of Newsweek's Twitter coverage of the show by following along with @Newsweek.