The 2019 MTV Video Music Awards featured a number of show-stopping performances, from Normani's stunning first live performance of her song "Motivation" to Missy Elliott running through a seven-minute medley of her greatest hits as she picked up the Michael Jackson Video Vanguard Award for the female rapper's lasting impact on the music industry.
But perhaps the most talked about moment of the night was the sizzling duet between Shawn Mendes and Camilla Cabello as they performed hit song "Senorita" together on stage. The second collaboration between Canadian singer Mendes and Cuban-American singer Cabello after 2015 track "I Know What You Did Last Summer," "Senorita" has gone on to top the charts in 36 countries since its release on June 21.
The two won best collaboration for the track at the awards ceremony in Newark, New Jersey, and went on to perform the song together on stage in an electric duet that had social media ablaze.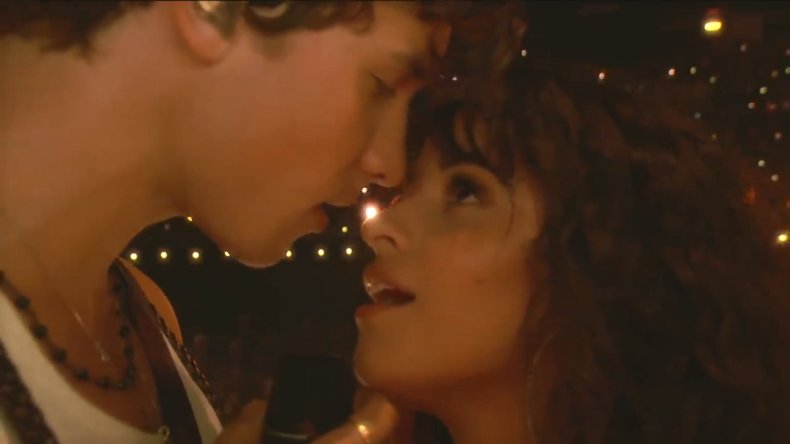 Walking out to the sparsely lit stage both dressed in white, Cabello sings straight into the camera as Mendes joins her on stage. He proceeds to sing while playing guitar as Cabello encircles him and sings back to back.
As the music stops, Mendes and Cabello look longingly into one another's eyes, teasing that they are about to kiss, before they pull away and continue singing the song's chorus. The song ends with the pair once again intimately face to face, looking into one another's eyes, as they touch noses.
Straight afterwards a number of people took to social media to praise the clear chemistry between the two that culminated in the "almost kiss" on stage. One person commented under the YouTube video of the performances: "The way the look at each other. This is everything." Another wrote: "They went from friends to relationshipgoals very fast!"
Twitter was also flooded with a number of fans praising the steamy rendition of "Senorita." "THAT was not okay to show on television. Camila and Shawn have UNBELIEVABLE chemistry. I'm sweating I kid you not...wooofff FUEGO," one person tweeted, while another simply wrote: "So seductive"
Along with Mendes and Cabello's performance, the other major talking point of the night was a surprise appearance by Alyson Stoner in Missy Elliott's seven-song medley. The 26-year-old, who first appeared in Elliott's music video "Work It" as the lead child dancer way back in 2002, once again danced to the song on stage to the delight of both the audience and numerous people on social media.
The big winners of this year's VMAs, honoring the best artists in the music video medium, were Ariana Grande, Taylor Swift and Billie Eilish with three awards each. Swift won video of the year for "You Need to Calm Down," Grande won artist of the year, K-pop band BTS won best group and Lil Nas X won best song for "Old Town Road (Remix)" featuring Billy Ray Cyrus.