Mu Variant Concerns in New York Are Premature Health Officials Say
The Mu variant of COVID-19 sparked concern after National Institute of Allergy and Infectious Diseases Director Dr. Anthony Fauci announced that the virus could break through vaccine-induced antibodies. However, New York City's Department of Health and Mental Hygiene said on Tuesday that, so far, Mu has presented far less of a challenge to the nation's most populous city than the contagious Delta variant.
Right now, the Mu variant accounts for fewer than one percent of positive COVID tests, the New York Daily News reported, a figure that falls far behind the 20 percent of cases total seen in the city during early June.
"There are some concerns about this being more resistant to the immune system, both in terms of vaccines as well as natural immunity than other variants," city Health Commissioner Dr. Dave Chokshi said in an address reported by the Daily News. "With respect to what we're seeing in New York City, the news is more positive."
Chokshi went on to say the Delta variant remains the city's primary concern. The city's Department of Health reported that Delta accounts for 98 percent of all new COVID cases reported to the city over the past four weeks.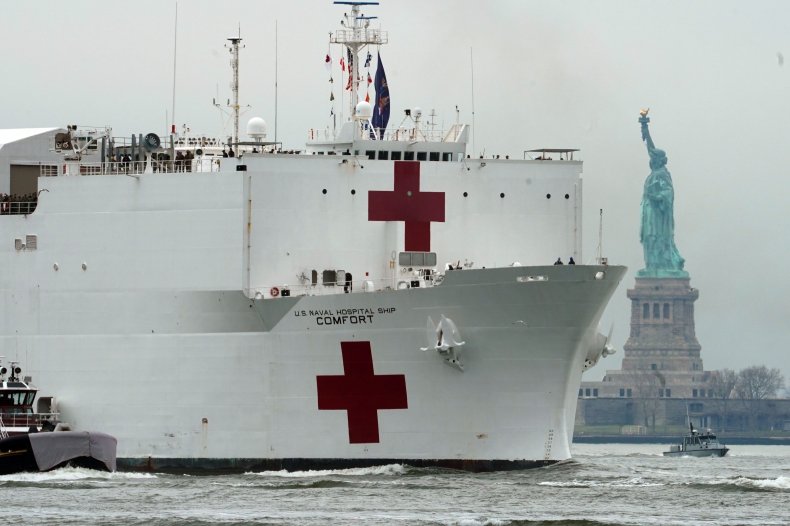 Mu was first identified in Columbia in January. It has been detected in 49 U.S. states, excluding Nebraska. Newsweek previously reported Alaska as the state experiencing the highest rates. On August 30, the World Health Organization labeled Mu as a "variant of interest."
The United States has now exceeded over 40 million COVID-19 cases since the start of the pandemic, according to data gathered by Johns Hopkins University. Almost 650,000 Americans have died of the disease, and hospitalizations continue to rise as the Delta variant continues to spread largely amongst unvaccinated populations.
Like Chokshi, Fauci does not consider Mu to be an "immediate threat." And despite the potential for the variant to break through vaccine-antibodies, he stressed the importance of Americans continuing to get the vaccine, which he and the Biden administration continue to see as the path forward for America to minimize the devastation of COVID-19.
"Remember, even when you have variants that do diminish somewhat the efficacy of vaccines, the vaccines still are quite effective against variants of that time," Fauci said during an address. "We're paying attention to [the Mu variant], we take everything like that seriously, but we don't consider it an immediate threat right now."