Mu Variant, Which May Be Vaccine Resistant, in All 50 States After Nebraska Case
The COVID-19 Mu variant was confirmed to be in all 50 U.S. states after the mutation was detected in Nebraska.
According to Outbreak.Info, which uses data from the GISAID virus reporting network, 5,659 Mu variant sequences have been detected worldwide, as of September 4. Of those, 2,436 were detected in the U.S.
The variant, which first emerged in Colombia in January, remains relatively rare in the U.S. despite the presence of at least one case in each state and the District of Columbia. The strain is most common in Alaska, where it accounts for between 3 and 4 percent of COVID-19 cases, according to Outbreak.Info.
The Mu variant has also been detected in around 1 percent of cases in Hawaii, with its prevalence in every other state falling below 1 percent, although the 6 cases detected in the U.S. Virgin Islands mean that it constitutes about 3 percent of the territory's active cases.
Mu has been listed as a "variant of interest" by the World Health Organization (WHO), with some early data indicating that it may have properties that could help it evade current vaccines. However, it is not clear that Mu is likely to have a similar impact to the highly virulent Delta variant—by far the most dominant U.S. strain, accounting for just over 99 percent of all cases as of Wednesday, according to the Centers for Disease Control and Prevention.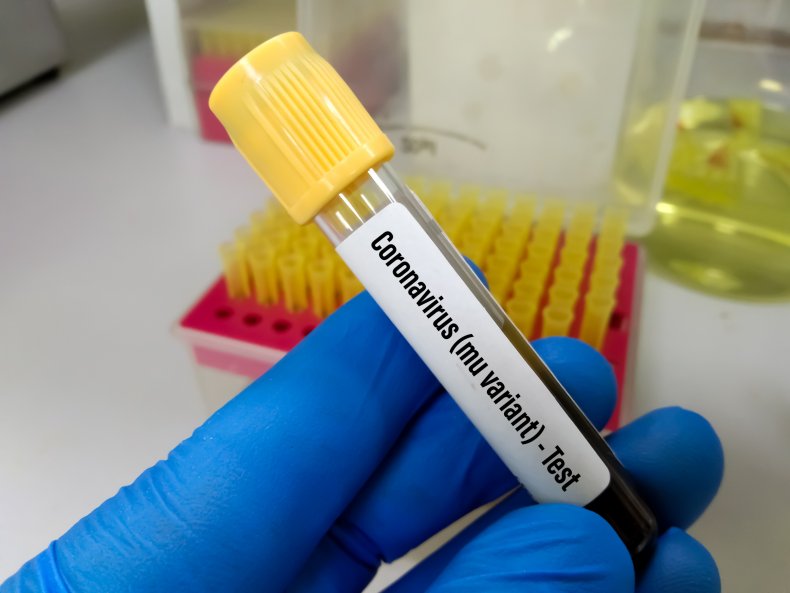 The Mu variant has been detected in only one-tenth of 1 percent of all U.S. COVID-19 cases. It is possible that the strain is somewhat more common since only a fraction of virus samples are genetically sequenced to detect variants, although the same limitations apply in detecting any of the different variants. Similarly low levels of Mu prevalence have been reported internationally.
Outside of the U.S., Mu is most prevalent in the British Virgin Islands, making up 21 out of only 33 cases. It also remains relatively common in Colombia, accounting for about a third of cases. Mu has been detected in at least 46 countries. In comparison, WHO data shows that the vast majority of countries—at least 174—have detected the Delta variant.
Although Mu includes several mutations to the original SARS-Cov2 virus that have raised concerns about potentially increased transmissibility and resistance to vaccines, WHO officials stressed that the Delta variant remains a far more pressing concern during a news conference on Tuesday.
"In some countries, the proportion of cases with the Mu variant is increasing," said Dr. Maria Van Kerkhove, WHO's technical director for COVID-19. "But in other countries, the proportion of Mu is decreasing. Where Delta is, Delta takes over really quickly."
"I think the Delta variant, for me, is the one that's the most concerning, because of the increased transmissibility," she added.
Newsweek reached out to the Nebraska Department of Health and Human Services for comment.
Correction (9/13/2021, 8:15 p.m.): This article has been updated to correct the spelling of Colombia. Newsweek regrets the error.