Mueller Asking About Trump's Russia Business Deals and Miss Universe Pageant
Special counsel Robert Mueller's investigators have been asking witnesses about what Russia could possibly have on President Donald Trump, reports claim.
Two sources familiar with the interviews told CNN late Tuesday that Mueller's team have been asking questions about why Trump's efforts to build a Trump Tower in Moscow fell apart and what damaging information Russians could have on him.
Investigators are also asking about the timing of Trump's decision to run in the 2016 presidential election and how that might have intersected with his business ventures.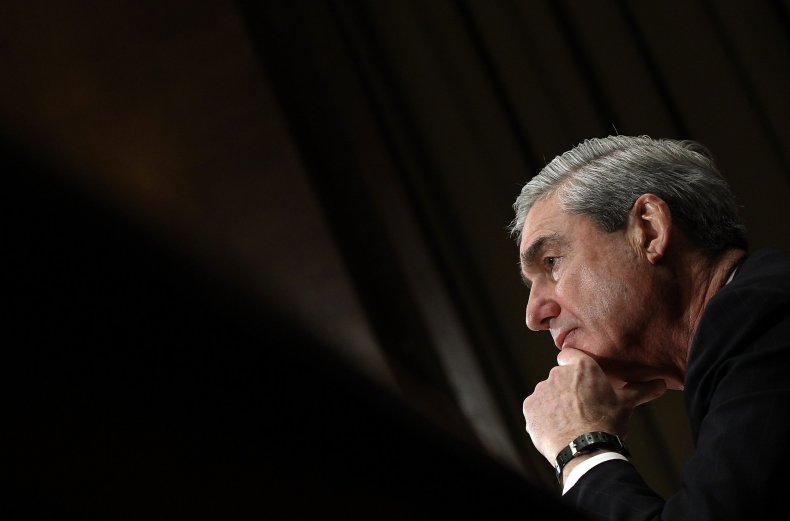 Mueller is investigating the Kremlin's interference in the 2016 election, and on February 16 he issued an indictment against 13 Russians for their role in a misinformation campaign against the U.S. The indictment noted the Russian campaign began in 2014.
Several former Trump campaign staff and administration officials have pleaded guilty to charges from the special counsel and are cooperating with the investigation.
On February 17, Trump tweeted that the Russian misinformation group was formed "long before my run for President. Maybe they knew I was going to run even though I didn't know!"
But according to one of the sources, a witness has told Mueller's investigators they believe Trump became serious about running in 2014.
One of the sources likened the questions to checking a box, since "the allegations are out there."
"You ask everything, even if you don't think it's credible," the person said.
Related: Americans trust Robert Mueller more than Donald Trump on Russia collusion claims: Poll
Trump first began discussing the idea of a Trump Tower Moscow with Russian property magnate Aras Agalarov and his son Emin soon after they partnered with him to bring the Miss Universe pageant to Moscow in 2013.
It was through Emin's music publicist, Rob Goldstone, that Donald Trump Jr. received emails in June 2016 promising dirt on Hillary Clinton through the Agalarovs' connections to the Russian government.
One of the sources said that Mueller's team has focused on what happened during the pageant, such as which government officials and business leaders Trump met with, as well as the logistics concerning his hotel room.
In early 2017, BuzzFeed News published the Steele dossier, which alleges that Russia could have kompromat—compromising material—on Trump, specifically a video of prostitutes hired during the 2013 trip to defile a bed slept in by Barack and Michelle Obama in Trump's room at the Moscow Ritz-Carlton.
Investigators, the source said, wanted to know who was there, who had access to the room and who was in charge of security.
Trump has said he is willing to answer questions from the special counsel in a face-to-face interview. But his lawyers are resisting the idea of a wide-ranging interview, The Wall Street Journal reported last weekend.
Trump's lawyers said they will agree to the interview only if the questions are "limited in scope" and don't test Trump's "recollections in ways that amount to a potential perjury trap."