Everyone Mueller Has Charged in Russia Election Probe, All 22 of Them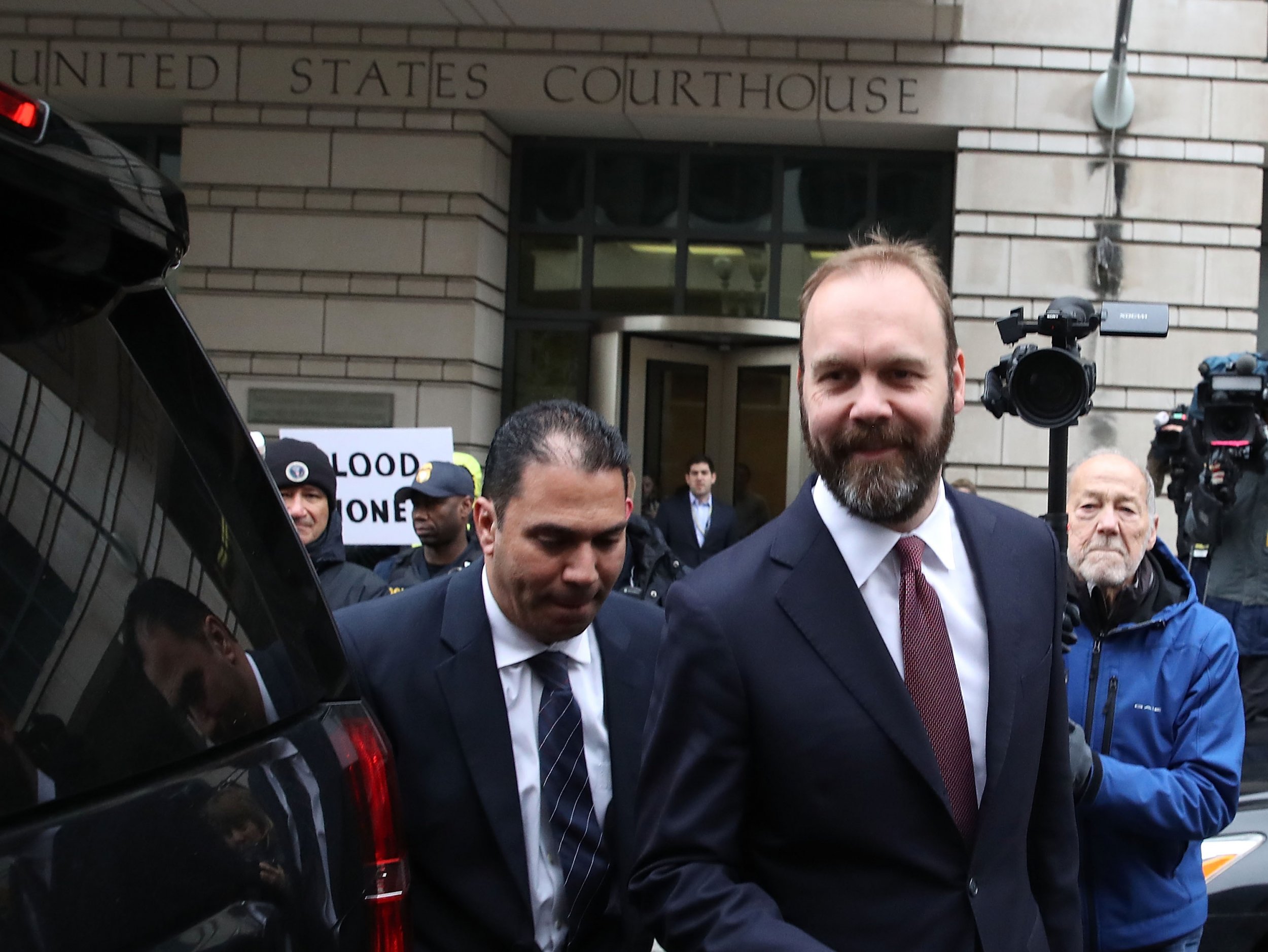 Former Trump campaign aide Rick Gates became Friday the latest to fall prey to the special counsel's office investigation into Russian meddling in the 2016 presidential election, and thus increased the total number of individuals and entities charged to 22 since the investigation began some nine months ago.
Gates joins a hodgepodge of characters in Special Counsel Robert Mueller's ever-clearer narrative about how Russia managed to interfere in the election and reached deep into President Donald Trump's campaign.
Originally indicted in October, Gates changed his plea to guilty on one count of conspiracy against the United States and one count of making false statements to federal agents before the U.S. District Court of the District of Columbia. The pressure only increased on Gates and his former business partner, Paul Manafort, when Mueller's team filed a separate indictment Thursday in Virginia federal court on top of the one handed down four months ago.
Gates was also expected to cooperate with Mueller's investigation like others charged by the special counsel.
Gates' inclusion marks five total people to plead guilty, including three formerly affiliated with Trump's campaign, as well as 22 total people and entities subject to charges by the special counsel.
George Papadopoulos
In October, the former campaign foreign policy adviser admitted to lying to the FBI about when he first started making foreign contacts. He originally told FBI officials that he started communicating with Russians before he joined the Trump campaign, but Papadopoulos had actually started his contacts after he signed up. Papadopoulos became the first person, known publicly, to cooperate with Mueller.
Michael Flynn
The former national security adviser and Trump aide Flynn plead guilty in December to making false statements to the FBI about his contacts with the then-Russian ambassador to the U.S. Sergei Kislyak. Flynn, who led chants of "lock her up" in reference to Hillary Clinton on the campaign trail in 2016, is presently the highest-ranking member of Trump's administration to face charges in the Russia probe.
Richard Pinedo
On February 16, California native Pinedo plead guilty to identity fraud and agreed to cooperate with Mueller's investigation. Pinedo was accused of opening up bank accounts in his name and then selling them, with at least some of the buyers Russians engaged in interfering in the 2016 election.
Alex van der Zwaan
A Dutch attorney, van der Zwaan's indictment was made public Tuesday and filed February 16. Like Flynn and Papadopoulos before him, he plead guilty to lying to federal agents. Van der Zwaan admitted to lying about a September 2016 conversation with Gates about work for a Ukrainian political party.
Paul Manafort
A former Trump campaign chairman, the longtime Washington lobbyist, like Gates, was charged in October with laundering $75 million in offshore accounts, making false statements and failing to file as agents of a foreign entity. However, Manafort has stuck with his plea of not guilty and on Friday questioned why Gates gave in to the special.
Thirteen Russians and Three Russian entities
The largest indictment released a week ago gave the country its first full account of how Russia started its attempt to influence the American electorate system—beginning in 2014—by employing social media accounts to prop up the campaigns of Trump, U.S. Senator Bernie Sanders and others over Democrat Hillary Clinton.
All told, 13 Russians and three Russian entities, including the Russian state-backed Internet Research Agency, were accused of posing as Americans on social media in order to buy ads online and to set up political rallies around the country. The Kremlin responded by saying the indictment did not have any "substantial evidence of someone interfering in the domestic affairs."