Mueller Could Use Trump Lawyer Cohen to 'Take Down' President, Former Campaign Aide Says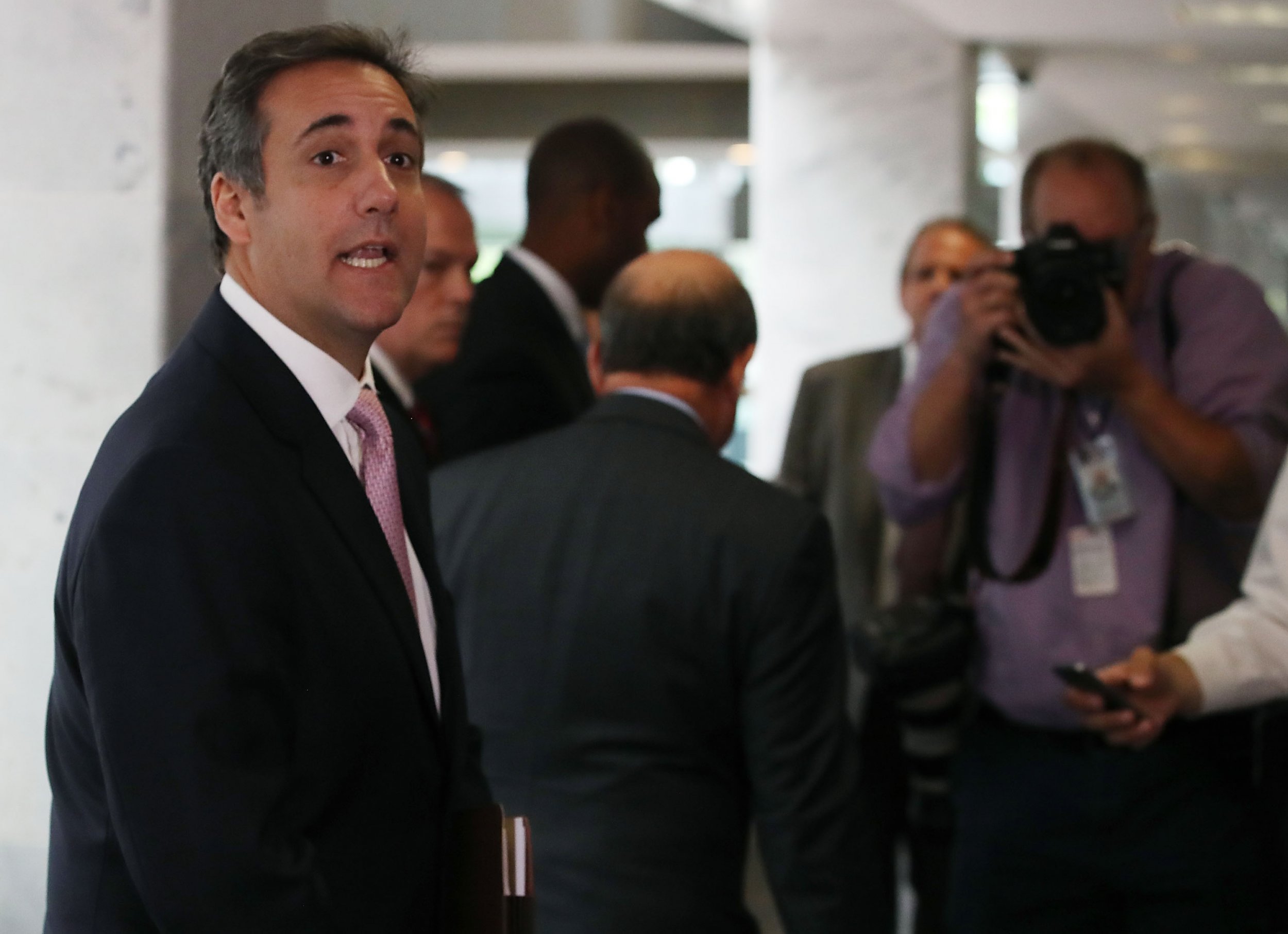 President Donald Trump's longtime attorney and friend Michael Cohen could be used by special counsel Robert Mueller to "take down" the commander in chief, according to a former Trump aide.
Cohen and his close, decades-long, relationship with the president have recently come under scrutiny after disclosure of a payment made to a porn actress who allegedly had an affair with Trump years before he hit the campaign trail.
And given the wide-ranging scope of Mueller's investigation, former (and twice-fired) Trump political aide Sam Nunberg is concerned for Cohen.
"I'm just worried for Michael, worried for what [Mueller's senior financial prosecutor] Andrew Weissmann might find when he calls him in," the still loyal to Trump Nunberg told The Daily Beast in a report published Sunday. "He can find anything that was illegal and prosecute you."
Nunberg added, "I'm worried that they are going to target Michael as a way to take down Trump."
Cohen also spoke to The Daily Beast about what he described as his arduous and "abusive" meeting with the House and Senate intelligence committees in October. The committees reportedly inquired about the Trump Organization angling for a new Trump Tower in Moscow while he ran for president, as reported by The Washington Post in August.
"There's no reason that you keep somebody for 14 hours. I mean, it's a really long, long time," Cohen said. "You know, to be sitting there and being asked the same question, to be asked, 'Have you ever seen this document?' 'No, well are you included?' Yeah, along with 800 other people on a cc. Do you have any idea how many emails I get a day?"
Mueller has interviewed many people currently and previously within the president's inner circle—like son-in-law and senior adviser Jared Kushner and others—but it's unknown if Cohen has been.
Still, Cohen, 51, has come under fire for issues pertaining to the campaign. Last month, reports said Cohen had paid porn star Stormy Daniels (real name Stephanie Clifford) in October 2016 to keep quiet about her affair with Trump in 2006.
The $130,000 payment, which was reportedly tied to a nondisclosure agreement that kept Clifford from publicly discussing the affair, was later questioned by a watchdog group that claimed it may have violated campaign finance laws by serving as an in-kind contribution to Trump's campaign.
After previously denying the payment, Cohen admitted earlier this month to paying Clifford out of his own pocket and said that the president's company and his former campaign was not privy to the arrangement.
"Neither the Trump Organization nor the Trump campaign was a party to the transaction with Ms. Clifford, and neither reimbursed me for the payment, either directly or indirectly," Cohen said in a statement to The New York Times. "The payment to Ms. Clifford was lawful and was not a campaign contribution or a campaign expenditure by anyone."