How Much Has Mueller's Trump-Russia Investigation Cost?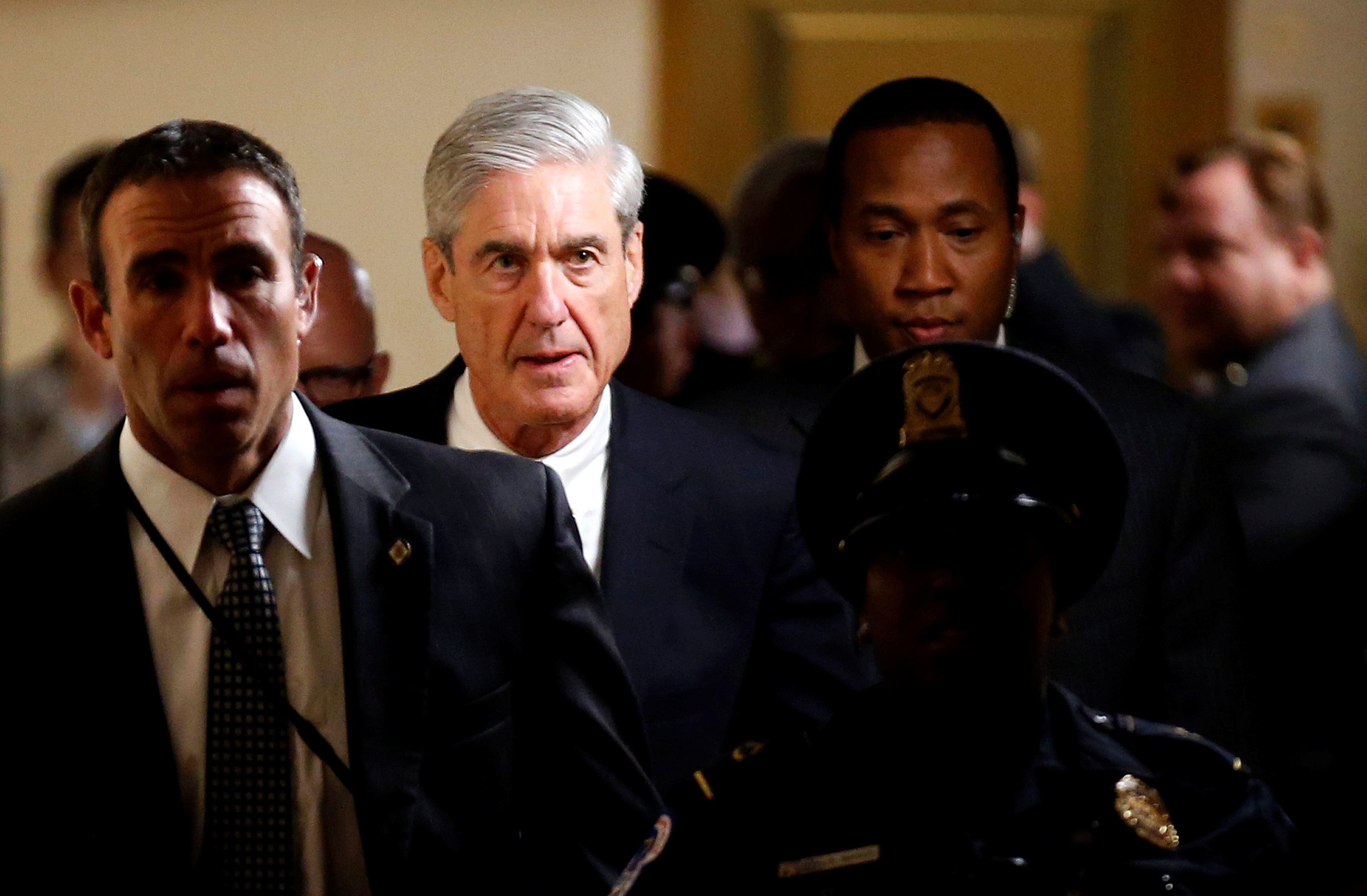 Since his appointment almost seven months ago, Special Counsel Robert Mueller and his crack team have racked up a $5 million tab as they probe Russia's meddling in last year's presidential election and alleged collusion with Donald Trump's campaign to claim the White House, according to ABC News.
While more details about Mueller's spending are expected to come out soon, some of the cost involves supporting the work of more than 16 attorneys and "dozens" of FBI agents, as well as paying other staffers and covering travel expenditures, the report states.
The length, scope and cost of Mueller's probe have been questioned by Republican lawmakers of late, though the cost and duration seem minute when compared to another major special counsel probe.
In the 1990s, former federal prosecutor Ken Starr took six years and spent more than $70 million looking into former President Bill Clinton and first lady Hillary Clinton's real estate holdings in Whitewater and other dealings.
Mueller was appointed special counsel by Deputy Attorney General Rod Rosenstein on May 17, eight days after Trump fired James Comey as FBI director. Comey's abrupt dismissal is supposedly one of the key parts of Mueller's investigation.
Mueller's team has looked into President Donald Trump's inner circle and at key members of his former campaign. Last month, he handed down a 12-count indictment against former Campaign Manager Paul Manafort and another campaign official, Rick Gates. The charges included conspiracy and money laundering.
The investigation has also led to former campaign Foreign Policy Adviser George Papadopoulos pleading guilty to lying to federal officials, and former National Security Adviser Michael Flynn has also reportedly become a key part of Mueller's inquiry.
Trump and other conservatives have either chastised Mueller's investigation or tried to shut it down prematurely. Three Republican members of the House of Representatives introduced a measure that stated Mueller had "obvious conflicts of interest" that would hinder his ability to effectively investigate Trump, according to Politico.
Citing a previous working relationship with Comey, who succeeded Mueller as head of the FBI, the measure called for Mueller to resign.
Another Republican congressman, Florida's Ron DeSantis, tried to add an amendment to a government spending bill in August that would call for Mueller's investigation to end after six months.
Trump himself has directly pressured lawmakers to wrap up any probe involving Russia. According to The New York Times, Trump over the summer "urged" several Republican senators to end the Senate Intelligence Committee's investigation into Russia's alleged collusion with the Trump campaign.
"It was something along the lines of, 'I hope you can conclude this as quickly as possible,'" North Carolina Senator Richard Burr told the Times.