Can Trump Fire Mueller? President's Powers Over Russia Investigation a Hot Debate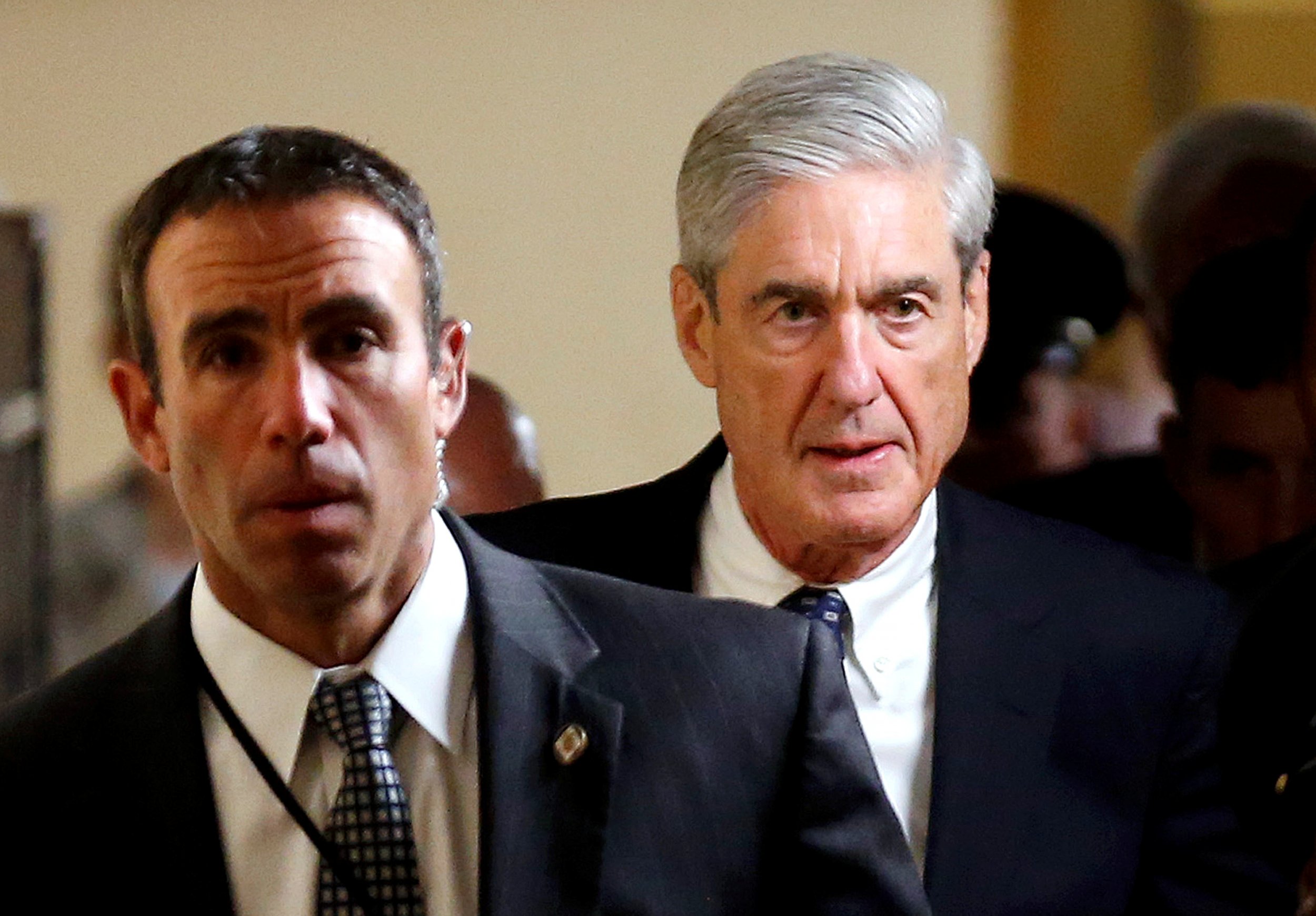 Special counsel Robert Mueller's job security was a topic of debate Tuesday before the Senate Judiciary Committee, and legal experts were torn over whether Congress could, in fact, protect the former FBI director were President Donald Trump to issue a pink slip.
The committee hearing revolved around two bills in the Senate that would act as a check to Trump's power if he wanted to dismiss Mueller. One bill would allow Mueller to contest a firing before a tribunal, while the other would require a potential firing of the special counsel to go through the Justice Department.
The four legal experts and scholars gathered for the hearing could not reach a unified conclusion over whether the bills went too far and encroached on Trump's powers as head of the executive branch.
"I've concluded they do not violate the principle of the separation of powers and on the contrary advance important constitutional values," University of Chicago law professor Eric Posner said at the hearing, according to McClatchy DC.
Yale Law School's Akhil Reed Amar, a scholar who has been firmly against Trump, disagreed.
"The bills in their current form are unwise and unconstitutional," Amar said.
Trump detests the Russian election-meddling investigations, at times saying on Twitter or at political rallies that the probes are "fake news" or the "greatest political witch hunt" in the country's history. Reports have described Trump as "fuming" over the investigations and blaming Attorney General Jeff Sessions for the appointment of Mueller in May.
Trump even warned Mueller about looking into his family's real estate business, amid reports of the scope of the former FBI director's inquiry. The billionaire president also stated last month while on a working vacation at his country club in New Jersey that he wasn't "dismissing anybody" and added how he wanted the findings of each investigation to come out.
But, following Trump's firing of James Comey as FBI director in May and several reports concerning Sessions's status within the administration, senators introduced the two bills in order to avoid any further upheaval within Justice and another Watergate-type scandal.
Senator Lindsey Graham, the Republican from South Carolina and one of the four lawmakers to introduce the bills, said they were designed to deter another Saturday Night Massacre. That took place on October 20, 1973, when President Richard Nixon wanted Special Prosecutor Archibald Cox fired by Attorney General Elliot Richardson, who instead resigned along with his deputy. Eventually, Cox was fired by Robert Bork, the next in line at Justice, completing the massacre.
"We're trying to make sure something out bounds doesn't happen, and Mr. Mueller can proceed with some confidence," Graham said. "What I'm trying to avoid is a Saturday Night Massacre and the upheaval in the nation.... I want the president to know there is a process in place. There are checks and balances long before you got here, and they'll be here long after you're gone."