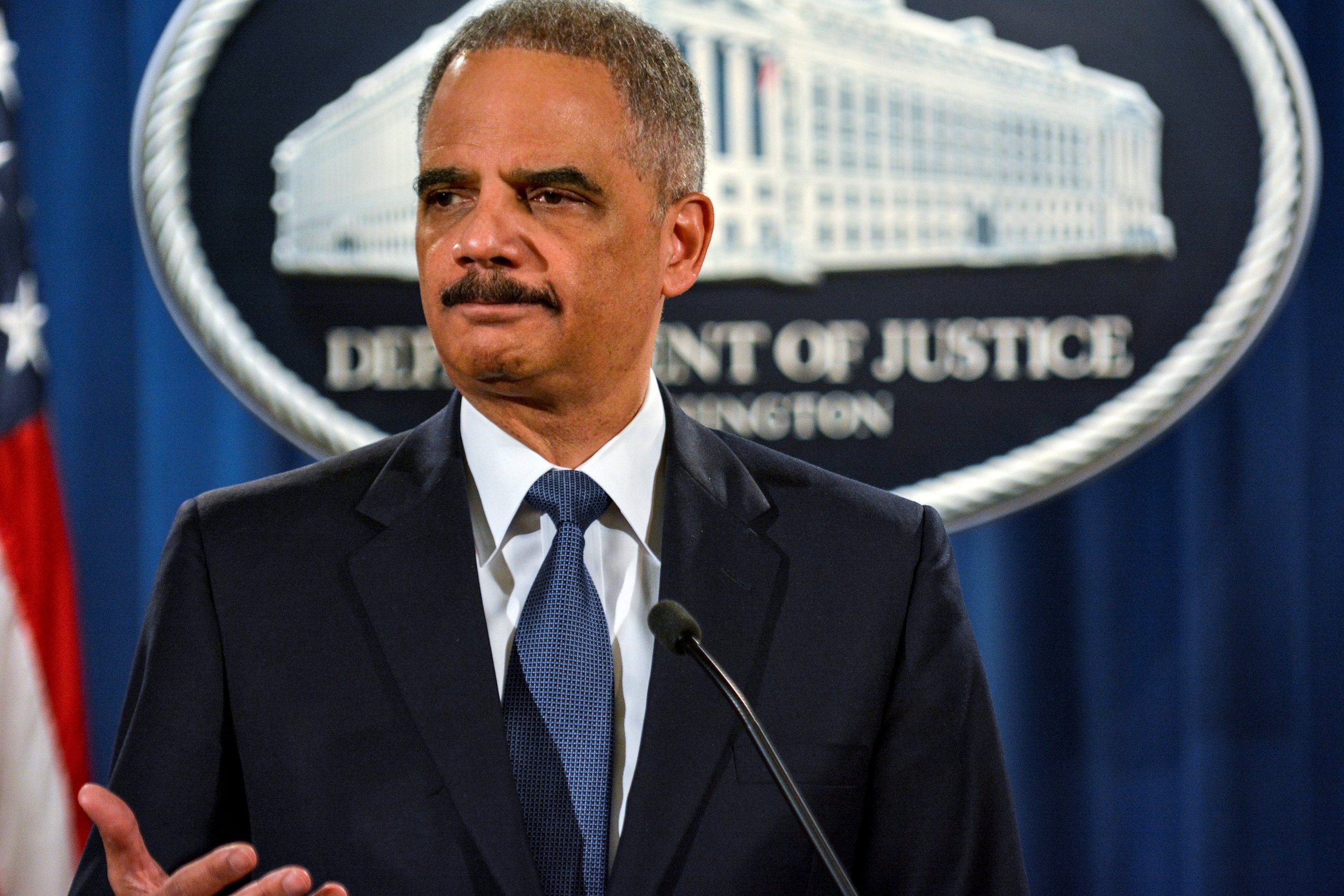 If President Donald Trump fires special counsel Robert Mueller or significantly hampers his ongoing investigation of Russian interference in last year's presidential election, the American masses should rally in opposition, former Attorney General Eric Holder said on Twitter on Sunday.
"ABSOLUTE RED LINE: the firing of Bob Mueller or crippling the special counsel's office. If removed or meaningfully tampered with, there must be mass, popular, peaceful support of both. The American people must be seen and heard - they will ultimately be determinative," Holder tweeted.
Holder, who served under President Barack Obama from 2009 to 2015, tweeted earlier in the week denouncing the "rumor on the Hill" that Trump intends to fire Mueller next week when Congress is gone for the holidays.
"Speaking on behalf of the vast majority of the American people, Republicans in Congress be forewarned:any attempt to remove Bob Mueller will not be tolerated," the tweet read. "These are BS attacks on him/his staff that are blatantly political-designed to hide the real wrongdoing. Country not party".
Holder joins a chorus of calls for impeachment if Trump acts to impede Mueller's investigation in any substantial way before the holidays.
On Friday, Rep. Jackie Spier—one of the first to spill the "rumor on the Hill"—said that should Trump go through with the unconfirmed rumor, Spier said an attempt to impeach him would be forthcoming.
Spier also said she is concerned that the Republican Party might shut down the House Intelligence Committee's separate investigation into Russian interference, likening it to former President Richard Nixon's infamous "Saturday Night Massacre."
Holder has been critical of Trump many times in the past.
In October, Holder denounced Trump for falsely claiming that Obama had not called the families of slain soldiers.
"Mr. President, you crossed the line there," Holder said on CNN's "The Lead with Jake Tapper."
"And you know, I understand you've got a tough job. I generally hold my powder, but that was a line that you crossed."