Report Claiming Trump's Attorney Lied About Prague Trip Contradicted by Mueller Findings
Update (04/19/19 12:45 p.m.): Special counsel Robert Mueller concluded in his report into Russian election interference that Michael Cohen "had never traveled to Prague." An editor's note by McClatchy addresses the report.
Original story:
The U.S. special counsel in the Russia probe has evidence that President Donald Trump's personal lawyer Michael Cohen traveled to Prague in 2016, refuting Cohen's claim that he never visited the Czech capital and bolstering an intelligence dossier that first described the trip, McClatchy reported on Friday.
Investigators for Special Counsel Robert Mueller have evidence that Cohen entered the Czech Republic through Germany in late summer 2016, McClatchy reported, citing two unnamed sources.
Germany and the Czech Republic are part of the 26 nation Schengen Area of European nations that operate with open borders.
The news agency said it was unclear whether Mueller's investigators have evidence that Cohen met with a prominent Russian as the dossier claimed.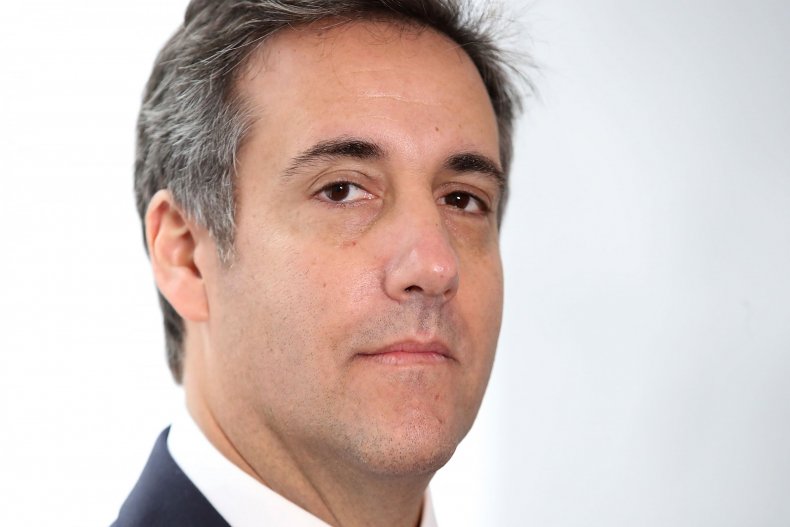 Mueller is investigating alleged Russian interference in the 2016 U.S. presidential election and possible collusion with the Trump campaign. Russia has denied meddling in the election and Trump has said there was no collusion.
The special counsel and an attorney for Cohen did not immediately respond to requests for comment from Reuters. Cohen has vehemently denied for months he traveled to Prague in 2016 or colluded with Russia during the 2016 presidential campaign.
"I have never been to Prague in my life," he tweeted in January, 2017, with a photograph of his U.S. passport.
The dossier by former British intelligence agent Christopher Steele alleged that Cohen met with Russians closely allied to Russian President Vladimir Putin.
Agents with the Federal Bureau of Investigation raided Cohen's New York office and home this week, partly based on a referral from Mueller.
They were seeking information on payments made by Cohen to porn star Stormy Daniels, who has said she had sex with Trump in 2006, a person familiar with the matter said.
Investigators have also looked for a possible broader pattern of fraud, tax evasion, money laundering and other crimes in Cohen's private dealings, including his work for Trump and real estate purchased by Russian buyers.
Following the report, Cohen tweeted a strong denial Saturday. "No matter how many times or ways they write it, I have never been to Prague. I was in LA with my son. Proven," Cohen said.
This story has been updated to include a statement from Michael Cohen.
Correction (04/19/19 12:45 p.m.): The original headlines for this story stated that Mueller's team had evidence that Michael Cohen had traveled to Prague. This was incorrect. McClatchy had reported Mueller's team to have such information and the claim was later disputed by Mueller himself in his own report into Russia's interference in the 2016 election. We regret this error.