Why Mueller Didn't Indict Donald Trump Jr. Is a 'Mystery,' Given 'Montage of Evidence Against Him': Democratic Senator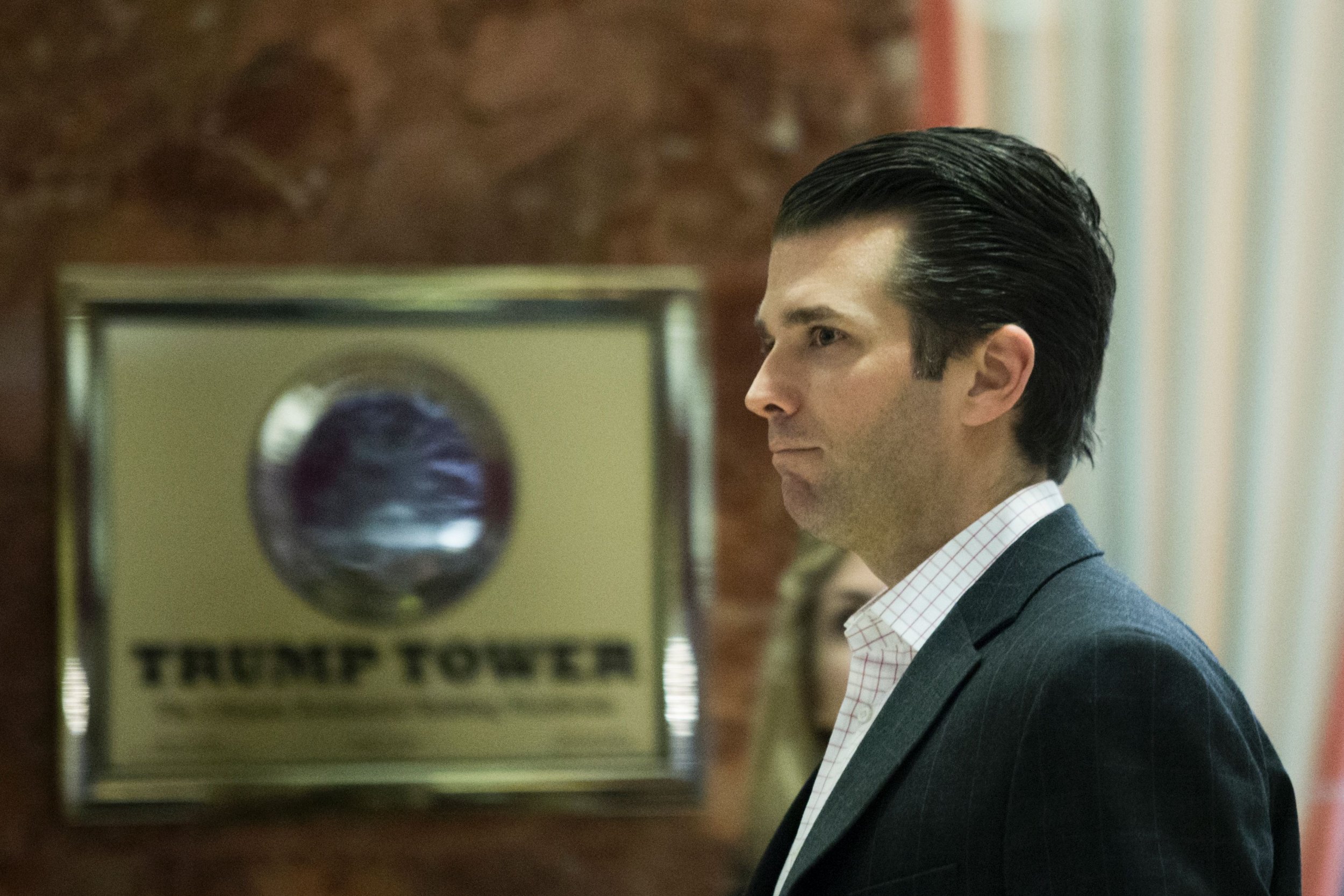 Senate Judiciary Committee member Senator Richard Blumenthal said it was a "mystery" why special counsel Robert Mueller did not decide to prosecute President Donald Trump's eldest son Donald Trump Jr. in light of a "montage" of evidence against him in the redacted report released Thursday.
Blumenthal on MSNBC's Morning Joe Friday suggested that prosecutors in the Southern District of New York could be looking at Trump Jr. and could come to a different conclusion about his criminal liability than Mueller outlined in his report.
"Another mystery here for me is, why did Bob Mueller not recommend charges against Donald Trump Jr. given the absolute montage of evidence against him?" the Democratic senator said.
Trump Jr. figures prominently in the Mueller report's WikiLeaks episode. It states that Trump Jr. got a Twitter direct message from WikiLeaks in September 2016 asking him to comment on an anti-Trump website that was set to launch.
"Off the record, l don't know who that is but I'll ask around. Thanks," Trump Jr. responded, according to the report.
WikiLeaks apparently direct messaged Trump Jr. again a couple of weeks later asking that he help disseminate a link alleging that his father's presidential election opponent Hillary Clinton pushed to use a drone to attack WikiLeaks founder Julian Assange.
"Trump Jr. responded that he already 'had done so,' and asked, 'What's behind this Wednesday leak I keep reading about?'" the report states.
A few days later, WikiLeaks told Trump Jr. in a message that it was "great to see you and your dad talking about our publications. Strongly suggest your dad tweets this link if he mentions us wlsearch.tk," which it said would help them go through hacked emails from Clinton's campaign chairman.
Trump Jr. tweeted the link two days later.
Leading up to the Mueller report release, Trump Jr. appeared to be in greatest legal jeopardy over his involvement in a June 2016 Trump Tower meeting in which he, Trump's son-in-law Jared Kushner and Trump campaign chairman Paul Manafort met with Kremlin-linked lawyer Natalia Veselnitskaya who promised dirt on Clinton.
Trump Jr. told Veselnitskaya, "If it's what you say I love it especially later in the summer," according to the report.
While Democrats have said Trump Jr.'s participation is evidence of collusion between the Trump campaign and Russians, Mueller ultimately did not indict Trump Jr. because he did not have evidence that he felt could prove beyond a reasonable doubt that the first son knew and was "knowingly and willfully" intending to break U.S. campaign finance laws.
"The investigation has not developed evidence that the participants in the meeting were familiar with the foreign-contribution ban or the application of federal law to the relevant factual context," Mueller wrote.