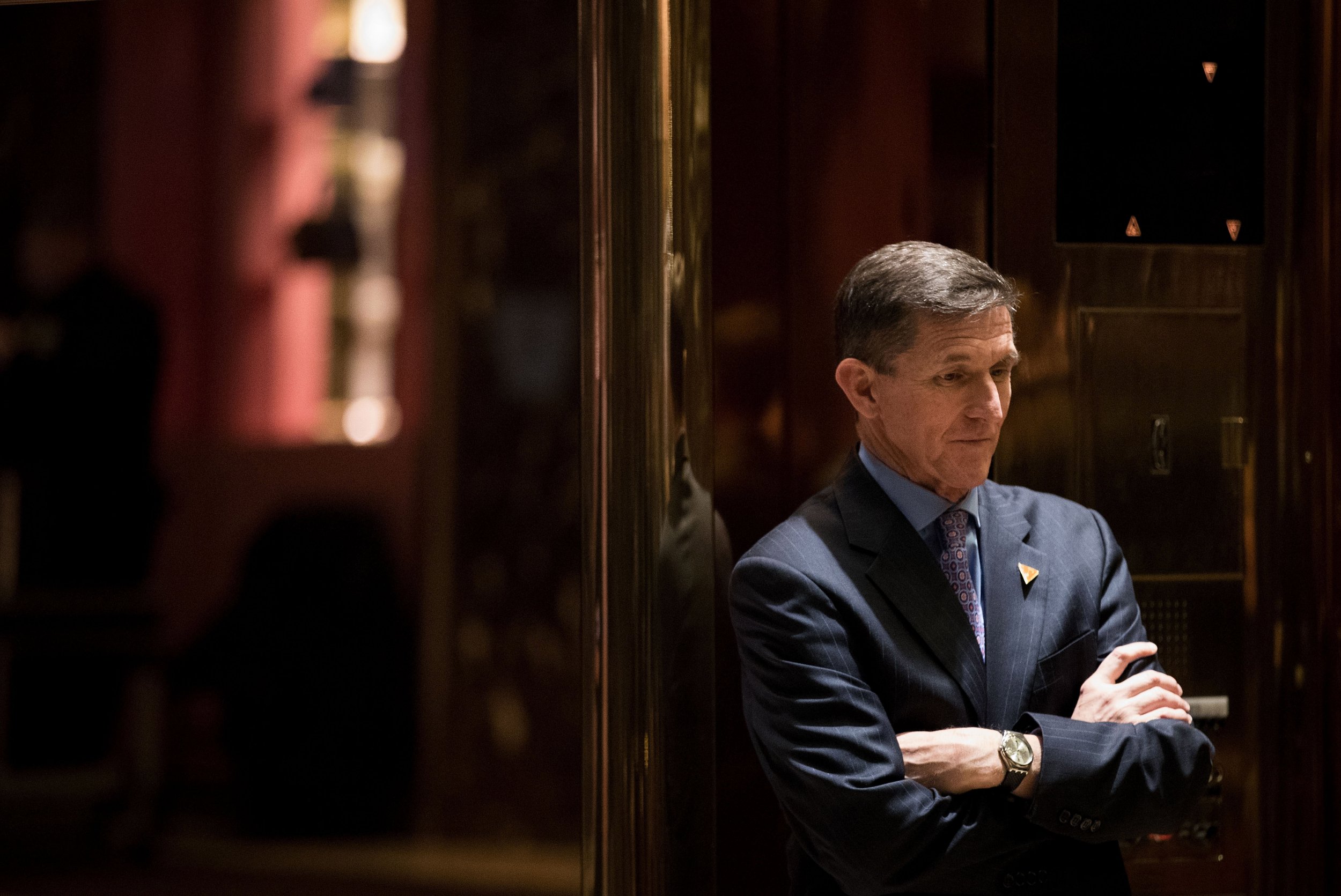 Special counsel Robert Mueller has begun investigating an alleged plot by former National Security Adviser Michael Flynn to kidnap a Turkish opposition leader living in the U.S.
Multiple sources with knowledge of the investigation confirmed the direction of Mueller's probe to The Wall Street Journal Friday. Four sources also confirmed it to NBC News.
The plan was to remove Muslim cleric Fethullah Gülen, an avowed enemy of Turkish leader Recep Tayyip Erdoğan, from the U.S. and return him to Turkey. Gülen currently lives in Pennsylvania.
In March, former CIA Director James Woolsey told the WSJ that he attended a meeting in a hotel room in New York City last September where Flynn discussed "a covert step in the dead of night to whisk this guy away." Flynn was named Trump's national security adviser in November.
Erdoğan has accused Gülen of orchestrating an attempted coup against his government in 2016.
The kidnapping and return of Gülen would have netted Flynn and his son, Michael Flynn Jr., $15 million, people with knowledge of the discussions said. The alleged plan was to transport Gülen via private jet to the Turkish island prison island Imrali.
Read more: Michael Flynn ally sought hacked Hillary Clinton emails, says report
Flynn was fired from his post in the Trump administration after just 24 days on the job after he misled Vice President Mike Pence about contacts he'd had with Russia during the transition period after the 2016 election. It was revealed afterward that during the election and transition Flynn was working as a foreign agent on behalf of Turkey.
In March, Flynn registered as a foreign agent and revealed that his company, Flynn Intel Group Inc., received $530,000 during the latter months of the election to lobby the U.S. government on behalf of Turkey. Flynn penned an op-ed last November suggesting the U.S. should expel Gülen.
Flynn is already being investigated as part of Mueller's probe into Russian interference in the 2016 election.
Mueller's legal team indicted the Trump campaign's former chairman Paul Manafort and his business associates Richard Gates last week on charges of money laundering and violating the Foreign Agents Registration Act (FARA).
Flynn could also face charges for violating FARA. Last Sunday, November 5, NBC News reported that Mueller's investigation had enough evidence to charge Flynn and his son.