Mueller Investigation: Did Trump, Kushner and RNC Help Russia Use Big Data to Target U.S. Voters?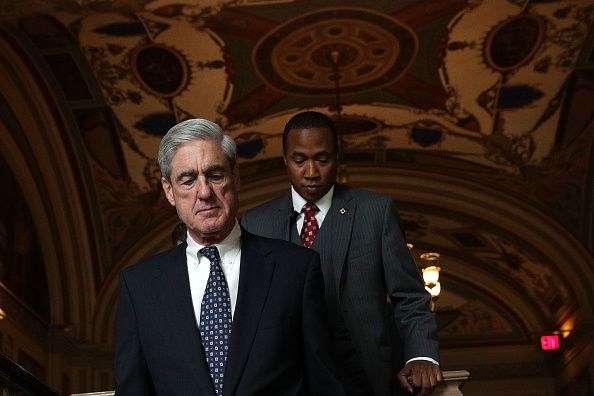 Special counsel Robert Mueller is questioning Republican National Committee (RNC) staffers about whether the Trump campaign's digital operations team worked with Russia to target U.S. voters, Yahoo News reported on Wednesday.
The Mueller team, which is investigating whether the Trump campaign colluded with Russia to influence the outcome of the 2016 election, is now focusing on whether Trump's team helped Russia target voters in key swing states through online ads, according to the report.
Russia used social media and political advertising to target voters and foment social discord during the 2016 campaign. Russian online posts masqueraded as American far-right and far-left political entities and even attempted to ignite racial tensions. Russian trolls and bots also targeted social media users across the U.S. in the lead-up to the election.
Two sources told Yahoo News that Mueller is investigating whether the Russian trolls and bots gained assistance from a joint RNC and Trump campaign data operation, which was managed by Jared Kushner, President Donald Trump's son-in-law and adviser.
Kushner is reportedly cooperating with the special counsel's investigation (his representatives declined to comment). The FBI already was investigating Kushner's activities during his time working on the Trump campaign, and Kushner's legal team is now looking into hiring an emergency public relations company to deal with high-profile clients.
Voter data played a large role in the Trump campaign's efforts in 2016, and investigators have been looking into whether Trump collaborated with Russia to influence voters. The RNC provided the Trump campaign with useful demographic data about voters, information that was used by the campaign to target voters with political messaging that would appeal to them. Many experts have marveled at the high level of sophistication of Russia's online campaigns to target voters in swing states, and some have suggested they may have received help from inside the U.S.
Members of the House Intelligence Committee questioned social media giants Facebook, Twitter and Google last month about whether there was any coordination between the Trump campaign and Russia to create online ads. The companies said they would provide additional information.
Investigators also have been looking into whether Russia provided the Trump campaign with voter information stolen by Russian hackers.
Meanwhile, the Trump campaign paid the data company Cambridge Analytica $5.9 million to buy television ads and help with other campaign efforts. The RNC reportedly worked closely with the company on Trump campaign business.
It was later revealed that the data company's CEO approached WikiLeaks founder Julian Assange to gain access to private emails allegedly stolen from Hillary Clinton, copies of which WikiLeaks had allegedly obtained from Russian hackers.
WikiLeaks, which leaks classified information, is believed to have ties to the Russian government. During the presidential primaries last year, the organization released private emails stolen from members of the Democratic National Committee just in time for the committee's convention, allegedly in an attempt to hurt Hillary Clinton.