Will Ivanka Trump Be Interviewed by Mueller? Special Counsel Biding His Time Before Angering President, Experts Say
Despite leading an investigation that has crept ever deeper into Donald Trump's inner circle, Special Counsel Robert Mueller has reportedly yet to ask the president's eldest daughter, Ivanka Trump, to meet with his investigators over Russia's meddling in the 2016 election.
However, former federal prosecutors and Justice Department officials have said that Mueller may be simply biding this time, according to Politico. Mueller, multiple experts indicated, is potentially waiting until the tail end of his probe before calling her for an interview and asking her for documents, out of fear of angering the president or furthering cries of a "witch hunt."
Ivanka Trump's closeness to her father and her extensive work in his campaign and White House have led some to question why Mueller has yet to request an interview.
"She's involved in everything," a former White House adviser who had troubles with the president's children before told Politico. "It's odd. Unless they consider her that 'T' word."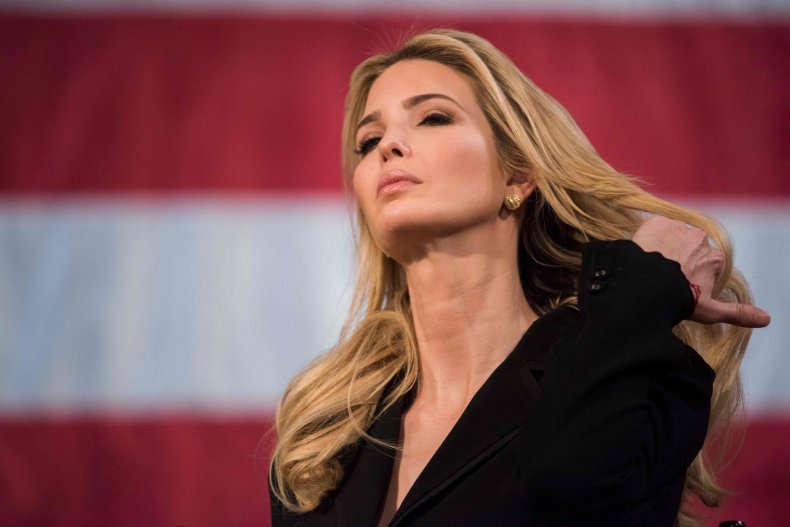 Indeed, Ivanka has been present for key moments that led to Mueller's appointment. She was around her father when he decided to fire former FBI director James Comey a year ago, and was aboard Air Force One following the G20 summit when the president reportedly personally dictated a misleading statement in response to a New York Times report about Donald Trump Jr. holding a meeting with Russians in Trump Tower in June 2016.
She also had an outsized and very public role during the president's campaign, including a speech at the Republican National Convention, and reportedly encouraged Trump to hire Paul Manafort as campaign chairman. Manafort is now facing a litany of charges under Mueller's investigation.
But experts claim Mueller may be acutely aware that the president could become further enraged by the probe if Ivanka Trump is approached for questioning.
"Mueller would know that trying to interview Ivanka Trump would be like lighting a match to the highly combustible Donald Trump," former federal prosecutor Elizabeth de la Vega, who worked under Mueller, told Politico. "The team would want to wait to the last possible moment, if at all, before taking that step."
Still, the fact that Ivanka Trump has not met with the special counsel's team does stand out considering all the other former and current White House officials who have already been called in.
Her husband and fellow White House senior adviser, Jared Kushner, met with special counsel investigators in November, according to CNN. Former White House chief political strategist Steve Bannon, White House adviser Stephen Miller, former chief of staff Reince Priebus and former press secretary Sean Spicer have also been interviewed.