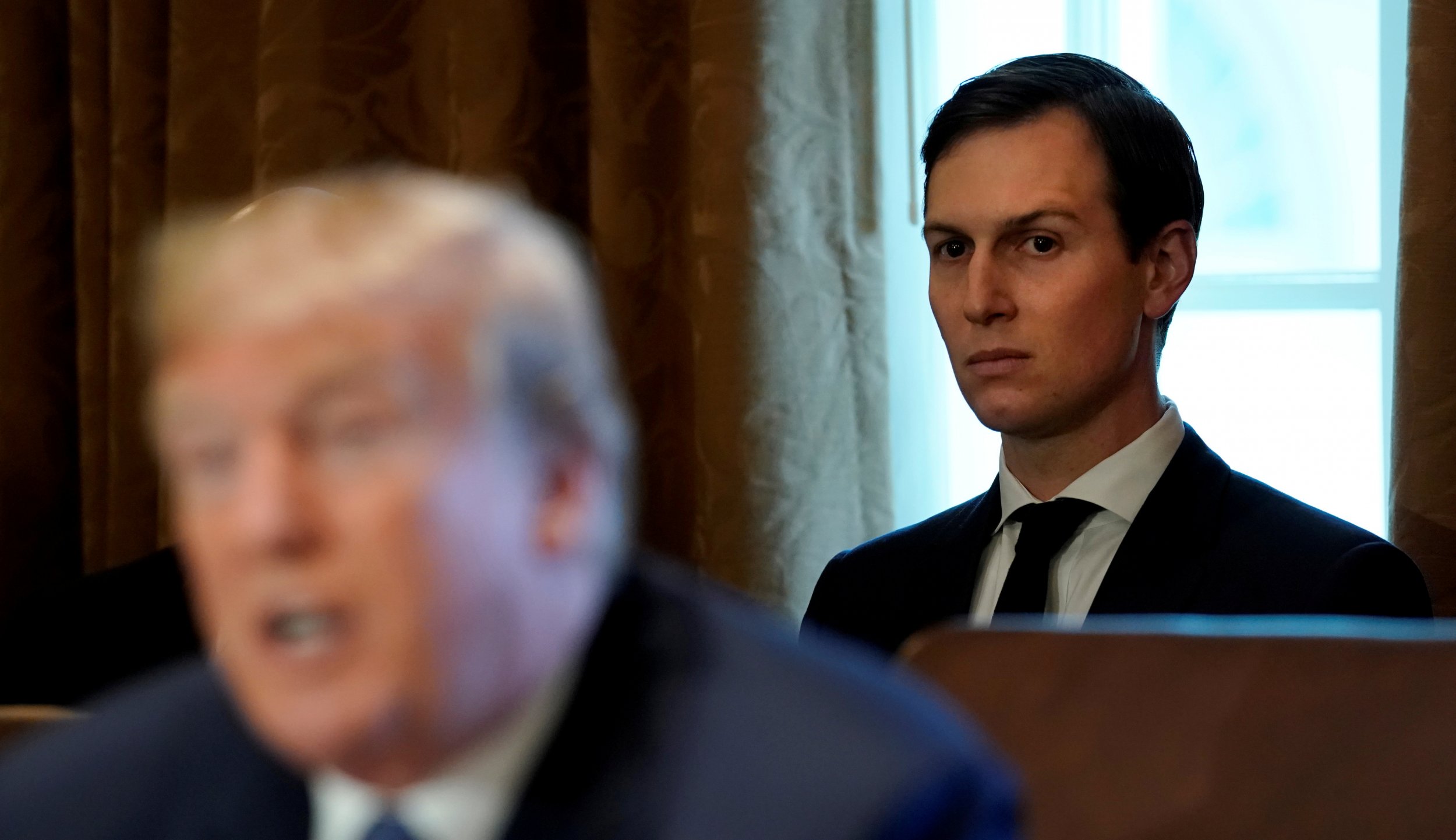 Special Counsel Robert Mueller's questioning of Jared Kushner earlier this month suggests that he has incriminating evidence implicating Kushner in the ongoing probe into Russian collusion in the 2016 election, experts say.
President Donald Trump's son-in-law met behind closed doors with the investigative team to discuss former national security adviser Michael Flynn, sources familiar with the meeting told multiple media outlets.
But the real target may be Kushner himself, because Flynn has likely given up some important information about Kushner's involvement with Russians. Flynn has likely accepted a plea deal and is cooperating with Mueller, experts say.
"I'm sure Flynn gave them information about Kushner, and they wanted to test that information before it became apparent that Flynn was cooperating, because it was less likely [Kushner] would cooperate after it became clear that Flynn was probably accepting a plea deal," Nick Akerman, an assistant special prosecutor during the Watergate investigation, told Newsweek.
"Flynn probably gave them very specific information about Kushner's activities. If you get information about Kushner that is incriminating, the first thing you do is call his lawyer and say, 'I want to speak with your client,'" Akerman continued.
One source told CNN that Mueller's team spoke to Kushner to see if he had information that could exonerate Flynn.
But Akerman says it's likely the special counsel is investigating Kushner's involvement in helping the Russians use data analytics to target voters via social media during the 2016 election. Kushner's handling of emails stolen from the Democratic National Committee, which may have been presented to Kushner and the president's son Donald Trump Jr. during a meeting with a Russian lawyer in the Trump Tower in June last year, could also be an issue of special interest.
Meanwhile, others suggest that the Mueller investigation might want to know why and how Flynn became involved in the Trump transition team.
"Kushner apparently had a role in bringing Flynn onto the transition after [New Jersey Governor Chris] Christie was pushed out," Andy Wright, a former associate counsel to President Barack Obama and a professor at Savannah Law School, told Newsweek. "Part of that could be tracing Flynn's inclusion into the inner circle and know what Flynn represented in terms of his business contacts and contacts with Russia and Turkey."
Kushner also failed to mention meetings with foreign representatives when being screened for a security clearance, which alone is a reason to launch an investigation, Wright added.
Kushner has been a person of interest in the special counsel's investigation into Russian meddling, and in the Senate Judiciary Committee's separate investigation into the same matter. Even before Mueller took over the Russia investigation, the FBI was looking into Kushner's roles on the Trump campaign and the Trump transition team.
Still, experts say the focus on Flynn mimics the special counsel's focus on former Trump campaign manager Paul Manafort before Manafort's indictment.
And it all comes as Flynn's legal team recently informed the president's lawyers that they could no longer talk strategy during the investigation, an indication that Flynn is cooperating or taking a deal that could affect Trump or other officials.