Mueller Has 'Sensitive' Jared Kushner Emails and Thousands More From Trump Transition, Report Says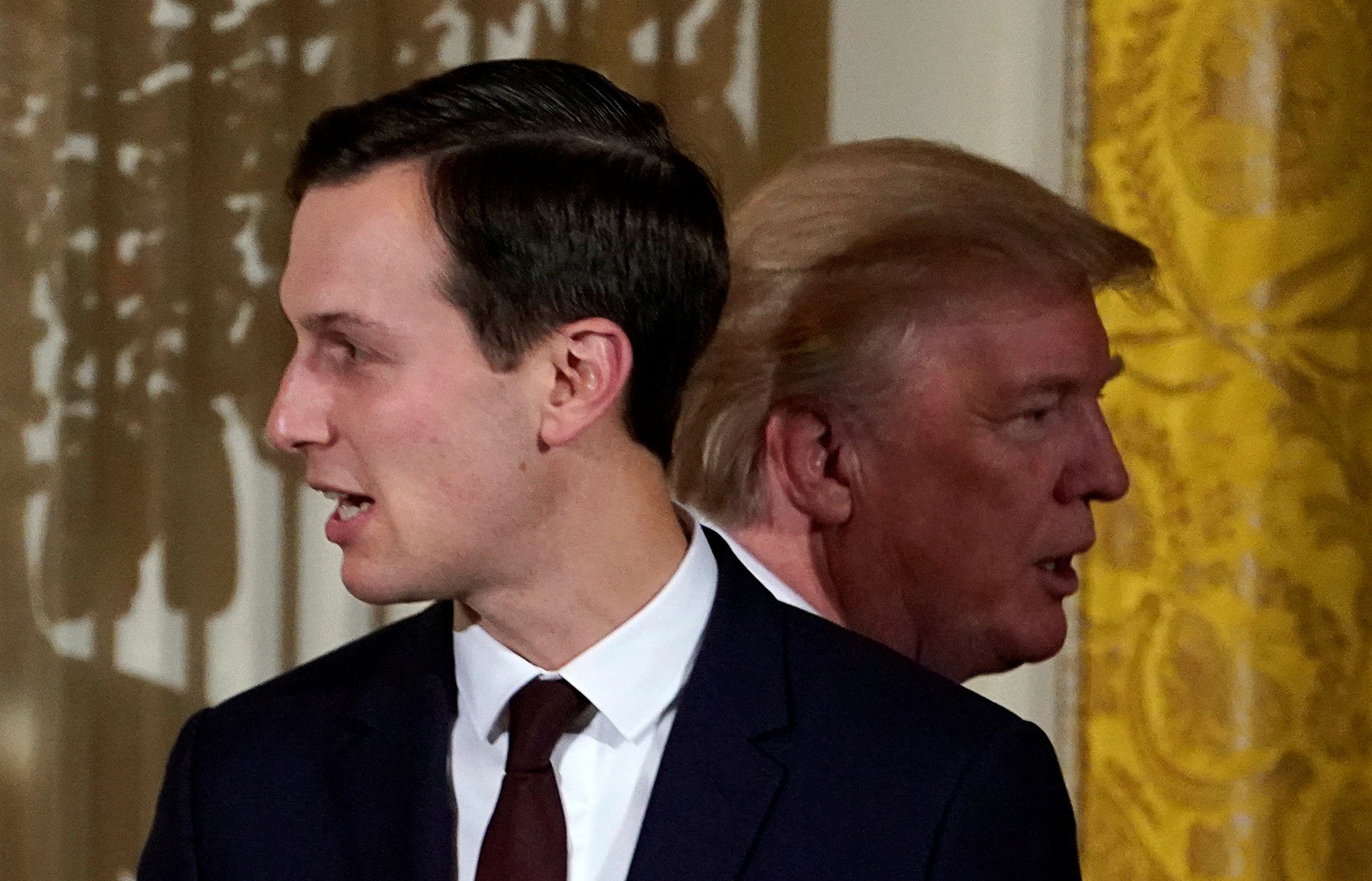 The special counsel's office got ahold of "tens of thousands" of emails from President Donald Trump's transition team, including "sensitive" ones of senior White House adviser and Trump son-in-law Jared Kushner.
Special counsel Robert Mueller's team reportedly received the emails from 12 accounts from the General Services Administration, which served as the host for the transition team's system, Axios reported Saturday, citing transition team sources.
One of the accounts included roughly 7,000 emails, and the messages detailed seemingly everything about the transition, such as foreign policy, strategies on a variety of policies, Trump's political nominees and their weaknesses, and other "gossip."
As speculation increases over how Mueller intends to proceed with his investigation into possible collusion between the Trump campaign and Russia, the report indicates the former FBI director is using the emails to find "new leads."
"Mueller is using the emails to confirm things, and get new leads," one transition source told Axios.
Those transition sources also said they were surprised Mueller's team had the messages, since they have fully cooperated.
"They ask us to waive NDAs [nondisclosure agreements] and things like that," another unnamed source said. "We have never said 'no' to anything."
Kushner's emails could further detail his contacts with foreign nationals during the transition. The husband of Trump's daughter Ivanka, Kushner has denied collusion with Russia and has met with the House and Senate Intelligence Committees running separate investigations outside of Mueller's. Kushner has also been interviewed by the special counsel's team.
However, the Kushner's security clearance has been held up due to past failures to properly disclose information about his contacts with foreign nationals during the transition.
Kushner and Sergey Kislyak, the former Russian ambassador to the U.S., reportedly spoke about the creation of a "secret and secure communications channel" between the Trump transition team and the Kremlin, The Washington Post reported in May.
Kislyak also reportedly told Moscow officials that Kushner proposed the diplomatic back channel during a meeting at Manhattan's Trump Tower on either December 1 or 2 and that former national security adviser Michael Flynn was also there, according to the Post.
To date, Mueller's seven-month-long probe has resulted in charges against four former Trump advisers. Two of those, Flynn and campaign foreign policy adviser George Papadopoulos, pleaded guilty to lying to the FBI about their contacts with Russians.