Mueller Looking Into Trump's Finances Would Sink President, Wolff Claims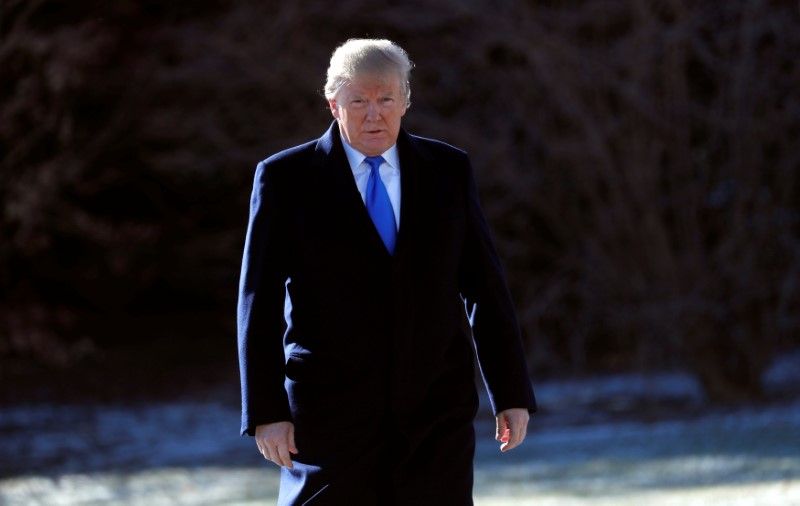 Donald Trump's finances are reportedly causing concern for White House officials, who fear an attempt by special counsel Robert Mueller to look into the president's financial dealings will sink him, according to Michael Wolff.
The author of the explosive tell-all book Fire and Fury: Inside the Trump White House suggested the investigation into whether members of the Trump campaign colluded with Russia during the 2016 presidential election had raised questions over whether Mueller's reach would extend to the president's finances.
"People don't think in the White House…don't think that he [Trump] colluded with Russia," Wolff said in a Tuesday interview with CNBC's Squawk Box.
"They do think that if the investigation goes near his finances, he's sunk," added Wolff, who has been lambasted by the president for writing what Trump has dubbed a "fake" book about life in the White House.
Trump himself has previously expressed concern over any potential attempt by Mueller to look into his financial situation. In an interview with The New York Times in July, the president was asked if he thought Mueller's investigation "would cross a red line" if his finances, or those of his family members, were looked into beyond their relation to Russia.
"I would say yes," the president told the publication at the time.
"I think that's a violation. Look, this is about Russia," he added.
Trump has long been cagey about sharing details of his finances, famously refusing to release his tax returns during his presidential campaign and since, and Wolff has indicated the topic is a subject that is now worrying White House insiders.
Although Trump has not addressed Wolff's comments on his finances, he has repeatedly slammed the work itself, claiming he did not have any conversations with Wolff for the book; while Wolff for his part has refuted Trump's claims and says he has records and notes to back up his story.
Despite this, Wolff has, however, suggested Trump was unaware that his comments were going to be used for the book, telling CBS This Morning on Monday: "Well I think he probably had no idea he was speaking to me for this book.
"When I would meet the president in the White House, we would chat as though we were friends," he added.
The White House did not respond to a Newsweek request for comment.