Americans Should be Ready to Mobilize If Mueller Is Fired, Says Hawaii Senator, as Trump Fumes Over Investigation
A Hawaii Senator is warning Americans to be ready to mobilize in the streets amid reports that President Donald Trump may move to fire special counsel Robert Mueller.
"I don't know what's going to happen and I claim no special knowledge but please be ready to mobilize," Democratic Senator Brian Schatz said on Twitter Tuesday night.
"It is no longer credible for Republicans to express overconfidence Mueller will not be fired. No one can be sure of that. The solution is to enact a law," Schatz wrote earlier in the day, adding later "the time for private reassurances is over. The time for public courage is now."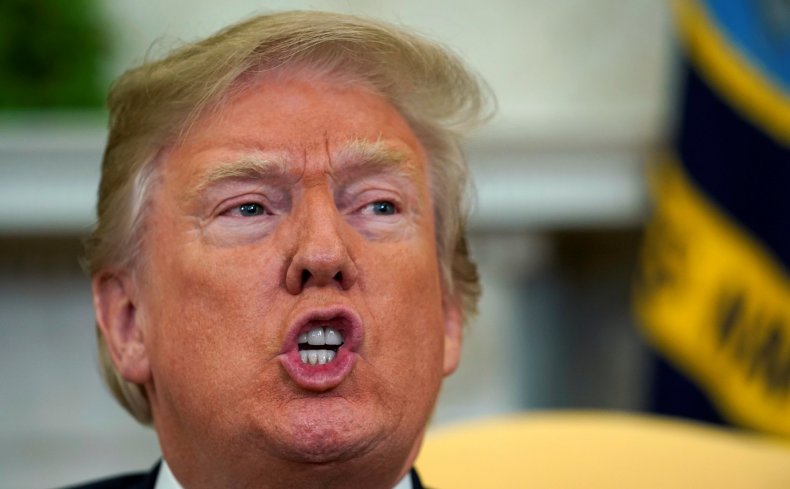 In the event Mueller is fired 300,000 Americans have signed up to march in the streets of multiple cities in all 50 states as part of the Nobody is Above the Law rapid response march. Anna Galland, the executive director of the activist group MoveOn organizing the march, said more than 10,000 people have signed up in the past 36 hours early Wednsday.
In two separate articles Tuesday The New York Times reported Trump is seething with anger over an FBI raid on his personal attorney Michael Cohen and that he sought an end to Mueller's investigation of Russian election interference in December.
One of Trump's lawyers said the investigation should be ended in March.
Read more: Devin Nunes Threatens to Impeach DOJ's Rod Rosenstein and FBI's Chris Wray
A bipartisan group of senators were alarmed Tuesday that the raid on Cohen could prompt Trump to derail the investigation. On Wednesday they are expected to introduce a combined piece of legislation bringing together two similar bills to protect the special counsel through a judicial review in the event Trump moves to have the probe shuttered.
Last year Mueller was appointed to carry out an investigation into the Kremlin's 2016 election interference and examine allegations the Trump campaign assisted Moscow. Mueller's appointment followed Trump's firing of FBI Director James Comey who was overseeing the initial probe.
The investigation has resulted so far in indictments against several former Trump administration officials and campaign aides and four guilty pleas.
Cohen's house, hotel room, and office were raided on a tip from Mueller's probe, his lawyer said Monday. The raid is reportedly not linked to the Mueller probe into Russian intererence in the U.S. election. The same day Trump described the raid as "a whole new level of unfairness" and that "many people have said" he should fire Mueller.
A new poll shows that 69 percent of Americans and a majority of Republicans believe that Trump should not fire the special counsel.
White House Press Secretary Sarah Huckabee Sanders said Tuesday that Trump "certainly believes he has the power" to fire Mueller.
Republican lawmakers and experts have said firing the special counsel would kick off a constitutional crisis that would force Congress to impeach the president.
Firing Mueller "would be the beginning of the end of [Trump's] presidency, because we're a rule of law nation," Republican Senator Lindsey Graham told CNN's State of the Union in March. Graham spoke after Trump's former top Russia investigation defense lawyer John Dowd called for an end to the probe.
"No one is above the law in the United States of America. No one," Schatz wrote Tuesday night.