Mueller Prosecutor's Wife Was Judge in Trump Cases Over Dealings With Foreign Governments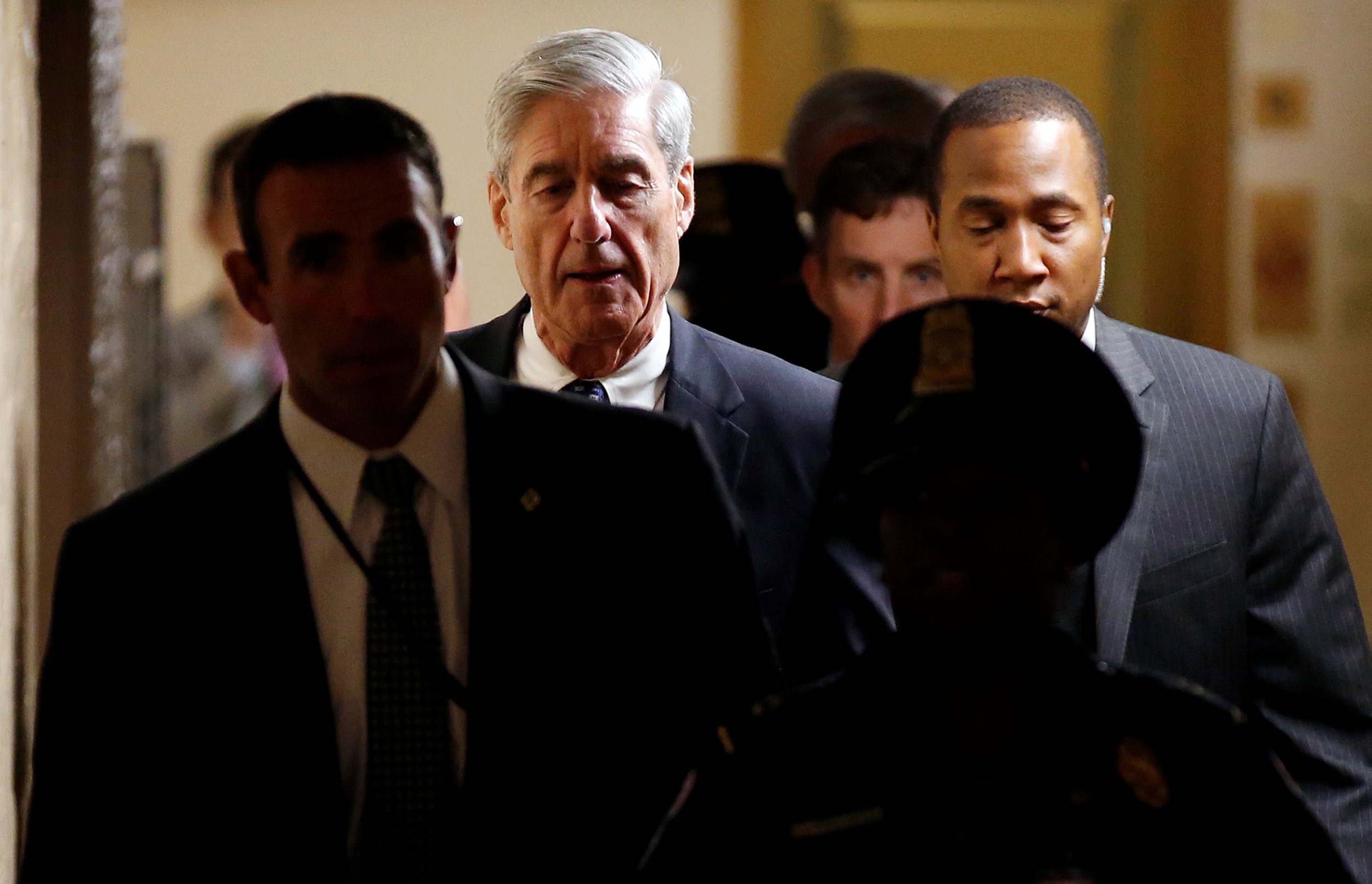 Federal Judge and wife of the new lawyer joining special counsel Robert Mueller's team investigating Russia's involvement in the 2016 presidential election, Ronnie Abrams, has recently recused herself from two lawsuits over President Trump's dealings with foreign governments.
Abrams, who was appointed by President Obama to the U.S. District Court for the Southern District of New York, recused herself suddenly from the emoluments lawsuits last month. The first of the cases was filed by the Citizens for Responsibility and Ethics (CREW) in Washington and the second by White Plains, N.Y. attorney William Weinstein, according to Politico.
A source familiar with the situation said after recusing herself from the suits without explanation or warning to the parties involved the cases were passed on to Judge George Daniels, a Clinton appointee, July 11.
Read More: Can Trump pardon Flynn? Kushner? Donald Jr.? Manafort? Can He Pardon Himself?
While recusals are not unusual they are rarer later in cases. The lawsuit brought by CREW was filed in January with the Weinstein case field in March. Recusals are far more likely to occur at the start of the case.
Reuters reported former U.S. Justice Department official Greg Andres became the 16th member on Mueller's team, Tuesday. Andres married Abrams in 2001.
Prior to joing Mueller, Andres, 50, most recently worked as a criminal defense lawyer with Davis Polk & Wardwell. He worked at the Justice Department for two years from 2010. As a deputy assistant attorney general he oversaw a fraud unit in the department's criminal division and managed the program that targeted foreign bribery.
Last month Mueller asked the White House to preserve all of its communications about a June 2016 meeting that included the president's eldest son, Donald Trump Jr., his son-in-law and adviser Jared Kushner, and Russian lawyer Natalia Veselnitskaya.
Russian officials have denied meddling in the U.S. election, and Trump denies any collusion by his campaign.
For weeks, rumours have swirled in Washington that Trump is contemplating firing Mueller. A move many would consider radioactive.
The Hill reported Tuesday that Representative Trent Franks (R-Ariz.) beleives Mueller should resign due to what is said to be his close relationship with James Comey, the recently dismissed FBI director.
"Bob Mueller is in clear violation of federal code and must resign to maintain the integrity of the investigation into alleged Russian ties," Franks, a member of the House Judiciary Committee, said in a statement.