Mueller Will Release Trump-Russia Collusion, Obstruction of Justice Findings After Midterms: Report
The special counsel investigating Russia's interference in the 2016 election will reportedly release his findings after the midterm elections as Deputy Attorney General Rod Rosenstein urged a hasty finish to a probe that has resulted in massive political division and allegations of bias against the FBI and Justice Department.
Special counsel Robert Mueller was "close" to wrapping up investigations into potential collusion between President Donald Trump's campaign and Russia and whether Trump obstructed the investigation, according to Bloomberg on Wednesday citing two unnamed U.S. officials.
Justice Department rules call for restraint in releasing the results of a probe within two months of an election. One of Trump's personal attorneys, Rudy Giuliani, said in August that if the special counsel "wants to show he's not partisan, then issue a report on collusion and obstruction."
The president has denied any collusion took place between his campaign and Russia to claim the White House, but his attorneys have stonewalled Mueller's attempts to interview Trump in-person about obstruction. Trump has faced accusations of obstruction from former FBI director James Comey, who told Congress that Trump had asked if he could "let go" of investigating former national security adviser Mike Flynn.
It would be up to Rosenstein to decide whether to release Mueller's findings publicly or if the special counsel could even file further charges in a probe that has already resulted in major indictments of former members of Trump's campaign and administration.
Another U.S. official, according to the report, said the embattled Rosenstein also wanted Mueller to close shop as soon as possible. The No. 2 at the Justice Department has faced allegations of proposing to record Trump and possibly working with cabinet officials to invoke the 25th Amendment and oust the president from power.
Rosenstein publicly denied the accusations, but his job could still be in jeopardy. The president had railed against Rosenstein and Attorney General Jeff Sessions over Mueller's probe, and speculation pointed to both men facing dismissals after the midterms.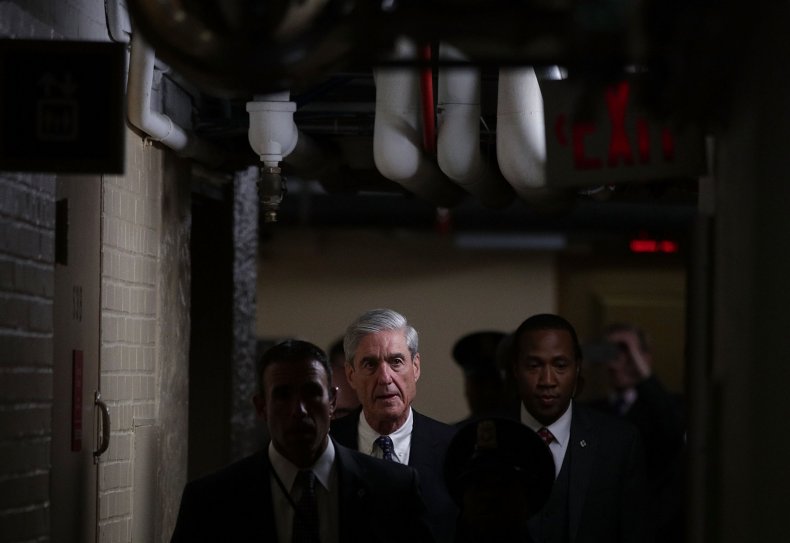 Firing Rosenstein and Sessions before the midterms was viewed as politically dangerous for the Republican president with his party already facing dismal poll numbers and the real threat of losing control of the House of Representatives.
To date, Mueller had already charged key members of the president's campaign. Former campaign chairman Paul Manafort was the latest to fall after he was convicted on tax and bank fraud charges in August and later reached a plea and cooperation agreement with the special counsel. Manafort's former business partner and top Trump campaign aide Rick Gates agreed earlier this year to cooperate with Mueller after he pleaded guilty to lying to federal officials.
Flynn, too, reached a plea deal with Mueller last year and was scheduled for sentencing in December.