Mueller Report Like a 'Law School Exam Paper,' Trump's White House Special Counsel Complained in Letter to AG Barr
White House special counsel Emmet Flood complained to Attorney General William Barr that special counsel Robert Mueller's report was "political" in its language, describing it as a "law school exam paper."
The letter, revealed by CNN, was sent on April 19, after the Justice Department made public a redacted version of Mueller's 448-page report. It complained to Barr that the document amount to a "prosecutorial curiosity."
Flood took issue with Mueller's comments about the decision not to prosecute Trump for obstruction of justice. Mueller laid out in detail the evidence uncovered by his investigation that Trump attempted to obstruct justice.
Mueller, a former FBI director, cited Justice Department guidelines that a sitting president cannot be indicted or prosecuted. Moreover, were Mueller to accuse President Trump, he would be unable to defend himself at trial until after leaving office.
The special counsel presented the evidence while it was fresh in the memory of those witnesses who provided it, for the benefit of any future prosecution, and stated that he neither concluded Trump committed a crime or exonerated him.
In particular, Flood objected to Mueller's stated conclusion that the obstruction evidence "prevent[ed] [it] from conclusively determining that no criminal conduct occurred."
"But 'conclusively determining that no criminal conduct occurred' was not the SCO's assigned task, because making conclusive determinations of innocence is never the task of the federal prosecutor," Flood wrote.
He continued: "Prosecutors simply are not in the business of establishing innocence, any more than they are in the business of 'exonerating' investigated persons...Our country would be a very different (and very dangerous) place if prosecutors applied the SCO standard and citizens were obliged to prove 'conclusively...that no criminal conduct occurred.'
"Because they do not belong to our criminal justice vocabulary, the SCO's inverted-proof-standard and 'exoneration' statements can be understood only as political statements, issuing from persons (federal prosecutors) who in our system of government are rightly expected never to be political in the performance of their duties."
In his report, Mueller wrote: "If we had confidence after a thorough investigation of the facts that the president clearly did not commit obstruction of justice, we would so state. Based on the facts and the applicable legal standards, however, we are unable to reach that judgment.
"The evidence we obtained about the president's actions and intent presents difficult issues that prevent us from conclusively determining that no criminal conduct occurred. Accordingly, while this report does not conclude that the president committed a crime, it also does not exonerate him."
Flood wrote in his letter that Mueller's report was a "prosecutorial curiosity—part 'truth commission' report and part law school exam paper. Far more detailed than the text of any known criminal indictment or declination memorandum, the report is laden with factual information that has never been subjected to adversarial testing or independent analysis."
The Justice Department declined to comment.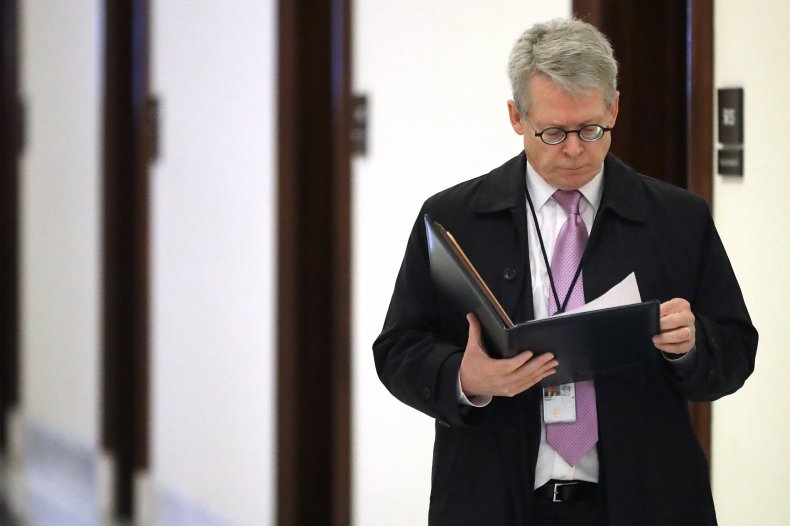 This article was updated to say the Justice Department declined to comment.