William Barr Press Conference Live Stream: Watch Mueller Report Release Discussed by Attorney General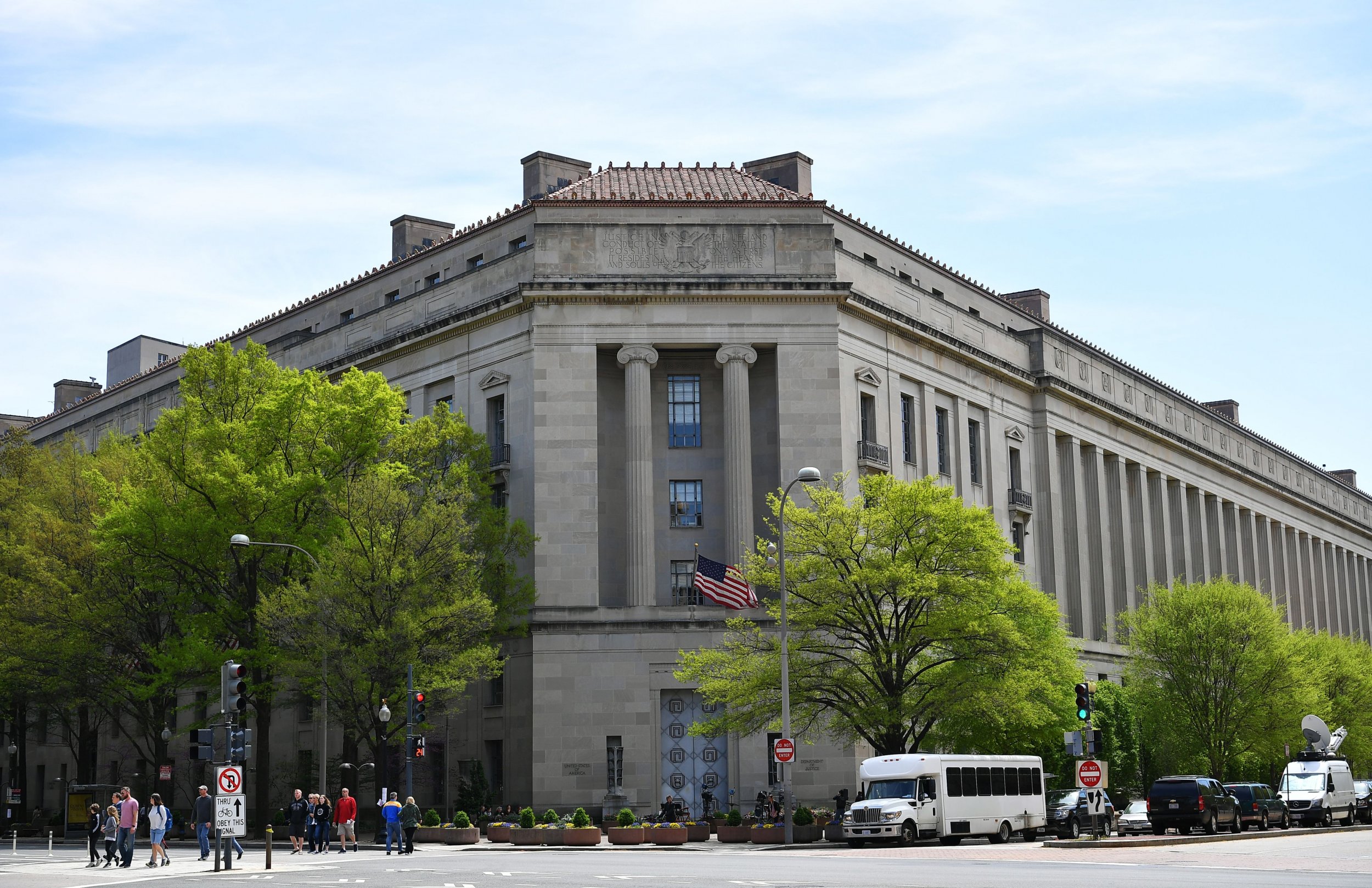 The release of a redacted version of special counsel Robert Mueller's report on Thursday morning will be accompanied by a Department of Justice press conference with remarks from Attorney General William Barr.
Justice Department officials late afternoon Wednesday announced the press conference would take place the following day at 9:30 a.m. EDT. A live stream of the press conference can be live streamed at the department's website https://www.justice.gov/live. Here is a live stream courtesy NBC News:
The department did not disclose whether the redacted report would be issued by the time of the presser, or reveal a time in the morning. However, House Judiciary Chairman Jerry Nadler tweeted Wednesday night that the report would not be released until 11 a.m. or noon Thursday.
Nadler also made his displeasure known that a Barr, who will be accompanied by Deputy Attorney General Rod Rosenstein, would be holding a press conference at all.
"Attorney General Barr wrote to me on April 1: "I do not believe it would be in the public's interest for me to attempt to summarize the full report." I agree. So why is the AG holding a press conference tomorrow morning to go over the Mueller report?" he wrote.
President Donald Trump on Wednesday said he had been made aware of the press conference, telling WMAL Radio's Larry O'Connor: "Attorney General Barr is going to be giving a press conference, maybe I'll do one after that, we'll see."
The redacted report, nearly 400-pages long excluding the exhibits, comes about three weeks after Barr issued a four-page summary of Mueller's findings.
Barr wrote in his summary that the Mueller investigation "did not find that the Trump campaign or anyone associated with it conspired or coordinated with Russia in its efforts to influence the 2016 U.S. presidential election." Additionally, Barr wrote that it "did not draw a conclusion—one way or the other—as to whether the examined conduct constituted obstruction," and that "while this report does not conclude that the President committed a crime, it also does not exonerate him."
Barr, however, issued his own finding that the evidence was lacking to pursue charges against the president for obstructing justice.
Democrats and Trump critics are eager to see whether Barr's summary captured Mueller's main findings or whether the attorney general left out details that could be more damning for Trump. But the redactions may get in the way of that.
Barr has said that sensitive information will be blacked out. That includes classified information, matters that pertain to ongoing investigations, material from the grand jury and "peripheral" individuals who were not charged in Mueller's probe.
Trump's lawyer Rudy Giuliani is leading the White House in a "counter-report" to Mueller's report. Giuliani told Politico in a text message early Tuesday that the counter-report was down to 34 to 35 pages and, "The more concise the better. 400 pages is a novel."
Trump on Monday continued to bash the Mueller report, tweeting it "was written by 18 Angry Democrats who also happen to be Trump Haters (and Clinton Supporters)." The president said it "should have focused on the people who SPIED on my 2016 Campaign, and others who fabricated the whole Russia Hoax.
On Tuesday, Trump reiterated on Twitter: "No Collusion - No Obstruction!"